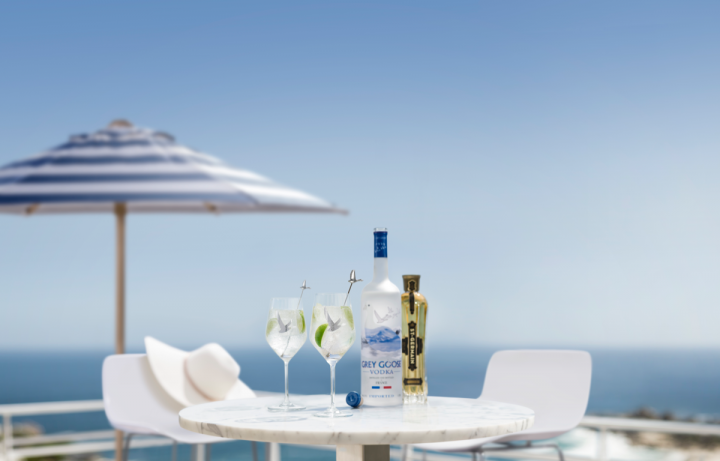 Absolut and Grey Goose, two of the biggest names in the spirits business, have encountered stiff headwinds in their core U.S. market in recent years, but both brands' marketers say they see brighter skies ahead.
Under pressure from the growth of brown spirits and competition in premium vodka, Absolut declined 2.4 percent to 4 million cases in the United States last year, according to Impact Databank. The brand is down 18 percent since 2012. Absolut is now the U.S. market's third-ranked vodka by volume after Smirnoff and Svedka, which both sell at lower price points. But the brand has seen some green shoots lately. Its control state business, including flavors, was up about 6 percent year-on-year in the six months through February and rose about 2 percent in IRI channels in the 24 weeks through March 20th, 2016.
"The next step is to go big on media with Absolut," says Joao Rozario, vice president of marketing at brand owner Pernod Ricard USA. "We're spending more than $10 million from April through September behind two main assets. The first is our 'Absolut Nights' campaign, which aims to reclaim the on-premise. The second is our 'One Source' story, which we're putting on TV for the first time." The "One Source" campaign plays up Absolut's authenticity by highlighting its origins in Åhus, Sweden.
Grey Goose, meanwhile, fell by 4.4 percent to 2.7 million cases last year, according to Impact Databank. The upscale Bacardi-owned brand currently ranks eighth among vodkas in the U.S. market, down from fourth as recently as 2012. Grey Goose was roughly flat in control states during the six-month period through February 2016 and down about 1 percent in IRI channels in the six months through March 20th.
Still, Grey Goose global vice president Tom Swift says the brand is coming off a strong gifting season and has major opportunities ahead this summer. "The definition of luxury has changed," Swift notes. "It's now more about rarity of experience than tangible possessions, and we're looking to provide those extraordinary experiences." In an evolution of Grey Goose's ongoing "Fly Beyond" campaign, the brand will produce a series of 20 pop-up events in North America and Europe under a program called "Boulangerie Bleue." The platform will feature Grey Goose cocktails like Le Grand Fizz—a mix of Grey Goose, St-Germain elderflower liqueur and soda on the rocks in a Cabernet Sauvignon wine glass—in a French Riviera–like setting.
According to Kantar Media, Grey Goose's U.S. media spend declined 26 percent last year, but its $15.6 million outlay still represented the biggest media investment among all vodka brands in the market. Swift says Grey Goose will "invest more in experiential marketing this year, but not to the detriment of other channels. We'll be smarter and bolder in our media choices, but that side isn't going down."
As Absolut and Grey Goose rev up their marketing engines for a new push, stiff challenges remain. To restore sustained growth, these two blockbuster brands will need to win over younger consumers who have gravitated not only to brown spirits, but also to upstart vodkas like Tito's Handmade and Deep Eddy. Over the past three years, Tito's has soared, adding 900,000 cases to its U.S. volume, while Absolut and Grey Goose have collectively declined by the same amount.