Less than ten years after opening his craft brewery, Brett VanderKamp noticed that "not all visitors were into drinking craft beer." That discovery propelled the co-founder and CEO of New Holland Brewing in Michigan to explore expansion into other products. In 2005, the company began producing fruit-based spirits, and three years later fully emerged as a manufacturer of vodka, gin, and Bourbon. In fact, New Holland was the first whiskey distillery to launch in the Great Lakes State since Prohibition. 
Today, New Holland is hardly alone as a craft brewer that has diversified into spirits—whether via full-strength offerings or RTD cocktails. With craft beer popularity waning, spirits growing, and increasing ambiguity among adult beverage consumers in brand choices, microbrewers are spreading their wings. While exact figures aren't known, approximately 450 breweries hold spirits permits, according to the Brewers Association, although they may not all be producing spirits. 
Brewery-distilleries run the gamut from well-known operators to obscure. Dogfish Head Craft Brewery, now a subsidiary of Boston Beer Co., ventured into distilling more than 20 years ago. "We thought we could bring our approach of off-centered beers to the spirits world by producing culinary-infused vodkas, gins, and rums," says Dogfish Head founder Sam Calagione of the Delaware-based company's release of honey-infused rum, hop-infused gin, and guava vodka beginning in 2002. Today, Dogfish Head's limited-edition Let's Get Lost American single malt whiskey is well regarded, earning 92 points from Market Watch sister publication Whisky Advocate in 2022. The 51% abv whiskey is sold in Delaware, Maryland, Virginia, New Jersey, and Washington state. 
New Kid On The Block
While New Holland had a big jumpstart on other craft breweries into the spirits space, VanderKamp says, "we still feel like the new kid on the block. Spirits production is a long process, and there are producers in the U.S. who have been established for many years." Over the years, distribution of its liquor brands has expanded from just in house to a handful of states. New Holland now produces a wide range of full-proof spirits, including Bourbon, rye, American single malt, vodka, gin, and rum, with distribution in Michigan, Indiana, Illinois, Wisconsin, Texas, and California.
Lexington Brewing & Distilling Co., meanwhile, takes pride in being the only brewery and distillery on the Kentucky Bourbon Trail. Established as Lexington Brewing more than 20 years ago by the late Irish businessman, brewer, and distiller Pearse Lyons and his son Mark, the company expanded into spirits in 2008, and opened the nearby Town Branch Distillery four years later. According to Dave Bob Gaspar, national brand manager, the senior Lyons "saw so many similarities between Kentucky and Ireland," as well as great opportunity for Kentucky single malts. Cross-barrel-aging is a common practice at the company, with products like Kentucky Bourbon Barrel ale and Town Branch 7-year-old single malt. Lexington Brewing & Distilling distributes its beer and spirits in 38 states. "We're in the sweet spot," Gaspar says. "Thousands of visitors to the Bourbon Trail discover us in Kentucky, and when they return home, they're delighted to find us available in their market." The company recently launched a single-barrel program for retailers. 
Connecticut's Two Roads Brewing is a more recent entry into the spirits space with the launch of a vodka and gin last year, produced at its "Area Two" pilot facility. According to Phil Markowski, master brewer and co-founder, an American single malt is aging in barrels and could be released in 2025, while a rum is also planned. At press time, Two Roads vodka and gin were only available for purchase at the company's two tasting rooms in Stratford, Connecticut, but expansion into retail is expected by year end. 
Spoetzl Brewery, one of the oldest microbrewers in the country, expanded into spirits earlier this year with the K. Spoetzl Distilling Co., nestled in one of the cellars of the historic Shiner, Texas brewery. The company is now producing the Shiner Craft Spirits line, including a vodka, gin, and moonshine, with initial availability onsite. A rye and barrel-aged whiskey are planned, according to Tom Fiorenzi, director of brewery and distillery operations. "We receive thousands of visitors to the brewery, and when they discover that we're now making spirits too, they feel like it's a treat," Fiorenzi says of early consumer response. "We're definitely all in."
Canned Cocktail Competitors
Of course, many craft breweries have also jumped headfirst into spirits-based canned cocktails and RTDs, including Dogfish Head, New Holland, and Two Roads. Dogfish Head's canned cocktails are among the segment leaders, with volume skyrocketing 52% last year to 296,000 (9-liter) cases, according to Impact Databank, earning a spot among Impact's Hot RTD Brands. With distribution from coast to coast, the Dogfish Head RTDs account for the majority of the company's spirits production. And while Calagione notes that "there will be a day when we'll want to expand our full-strength spirits," for the near term, the company is focused on satisfying demand for its canned cocktails. 
Two Roads introduced Daybreaker vodka cocktails, featuring 100% real fruit juice, two years ago (the vodka is sourced), and according to Markowski, despite the now crowded canned cocktail space, response has been "great." Indeed, earlier this year the Connecticut brewer expanded its position in the RTD market with the unveiling of Nightshaker Espresso Martinis in cans, crafted with vodka and cold brew coffee. Strong demand for the product was "an unexpected surprise," Markowski says, and the first run of the product sold through quickly.
Among other craft brewers, Oregon's Ninkasi Brewing partnered with local mixologist Jeffrey Morgenthaler on a line of canned cocktails in 2020, with distribution in Oregon, Washington, and Idaho. The line includes Bourbon Renewal, Agave Paloma, Gin Rickey, and Vodka Huckleberry Smash, with the spirits sourced from outside the company. According to Ninkasi's founding brewer Jamie Floyd, the RTDs have received a strong response from consumers. "While we've had our eye on ways to diversify, we're still firmly rooted in the beer business," he says. Similarly, Maryland's Heavy Seas Beer recently added the vodka-based Crafted Cocktails line to its portfolio, comprised of expressions like Orange Crush, Watermelon Crush, and Strawberry Lemonade. Available in eastern markets, the canned cocktails have received a "very positive" response, says brand manager Caroline Sisson.
With so many canned cocktail and other RTD options available today, one retailer says that for craft brewers to stand out in the space, their entries must be top quality. "It must be done well to ensure the repeat purchaser," says Nick Rogers, manager at White Horse Wine & Spirits in Absecon, New Jersey. He says canned cocktails from Dogfish Head and Cape May Brewing sell well at his store. "I find that if one person in a group of friends is a craft drinker, others who aren't now have the ability to enjoy something else the brewery has to offer." To merchandise, Rogers generally opts to place a craft brewery's RTDs on the shelf with its beer offerings. "I've noticed a better sales rate that way," he explains.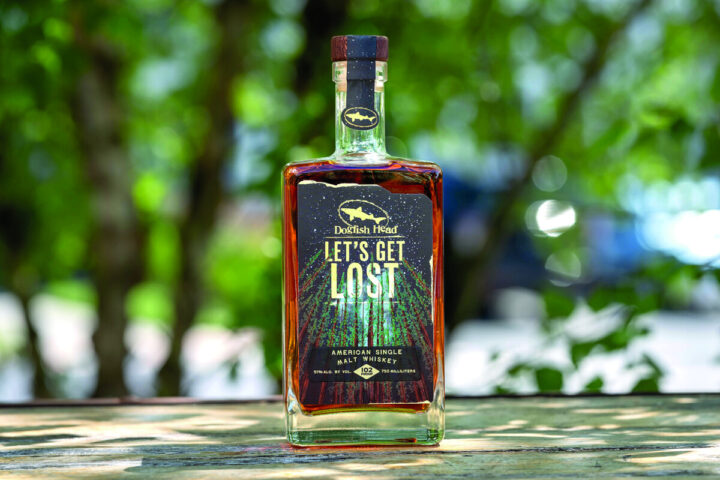 Cross-Pollination Opportunity
Brewers and craft beer experts say overall market trends are a key reason for the spike in brewery-produced spirits and RTDs. "As craft beer growth has slowed, some breweries are looking for growth in adjacent beverage alcohol categories," says Bart Watson, chief economist at the Brewers Association. "The hard liquor market has grown in recent years, and brewers may especially see opportunity there."
Among the benefits for brewers is that "it's another area for revenue and growth," Watson adds. "Given that many of their customers are likely already buying spirits, it's an opportunity to capture that sale." VanderKamp and other craft brewers concede that distilling helps offset the challenges of the declining beer market. "It's no secret that beer is facing headwinds," the Michigan brewer says. "We're listening to our consumers." Ninkasi's Floyd adds that the move into spirits for his company has "provided for a cross-pollination. Cocktail drinkers are gaining an awareness of Ninkasi beer."
Expansion into spirits by craft brewers is not all smooth sailing, though. In addition to the added costs, Watson points to complexity. "Operating one business is hard, he says. "Operating two is even harder." On the production side, new safety and security measures are required, due to spirits' flammability, while locating team members with distilling experience can be difficult in some markets. "The route to market is more complex for spirits than beer due to varying state laws," notes Calagione. Indeed, depending on the market, some brewery-distilleries have grappled over the best wholesaler to partner with for their spirits brand—their existing beer wholesaler or a wine and spirits house. Rob Krass, managing director and head of spirits at Lexington, says that while it's ideal when the beer wholesaler and spirits wholesaler are in the same house, "due to the vagaries of every market, that might not be a great fit. And it can be a hard decision to make."
It doesn't look like craft brewers will be putting the brakes on their expansion into spirits anytime soon. Calagione expects that the entry of craft distilleries into the market will outpace that of craft breweries in the coming years. Two Roads' Markowski also sees continued value in craft breweries-distilleries. "Distilled products are an added opportunity for brewers to draw consumers to their space, and at the same time, help drive sales of their beers," he says.