When Ron Vaughn moved from California to work with his father-in-law, Hank Robinson, at Argonaut Wine & Liquor in the late 1980s, his in-laws were already well known in Denver for philanthropy. "The Robinsons have a long tradition of giving back to the community," Vaughn says. As co-owner and COO, he manages the business while Robinson works in the afternoons. "Hank and his late brother Jack emphasized that owning a successful business comes with responsibility," Vaughn adds.
The company supported more than 100 nonprofits in 2015, and it's on track for the same number this year. Argonaut helps charities of every stripe, from schools and churches to health organizations and cultural institutions. In particular, the company is known for  driving growth in central Denver. "Ron and Hank are legends among the Colorado business community," says Colorado Governor John Hickenlooper. "Their continued commitment to helping local business owners and revitalizing the region shows their dedication to making Denver and Colorado a better place."
For their outstanding generosity and commitment to Colorado causes, Hank Robinson and Ron Vaughn have received the 2016 Market Watch Leaders Alumni Award for "Community Service."
Strong Foundation
Robinson's father, Lazer Robinson, purchased Argonaut in 1965 and brought on sons Hank and Jack to run the business. The store relocated to a new building in Denver's Capitol Hill neighborhood in 1976, and a decade later the two brothers were named Market Watch Leaders. Jack passed away in 2001. Even as the area near the state capitol declined, Argonaut became more upmarket, shifting its focus from spirits and beer to fine wine. Vaughn—who took over operations in 2003—says he learned the business from the bottom up, stocking shelves and mopping floors. Under his leadership, Argonaut unveiled a new building at the same site in 2008, which spurred a neighborhood renaissance.
Argonaut is the largest beverage alcohol retailer within Denver's city limits. The new 40,000-square-foot building reduces energy costs with solar panels, and it also boasts energy-efficient lighting, climate-control systems and coolers. It has locally sourced and recycled materials, as well as water-saving fixtures. "Coloradans are environmentally aware, so they appreciate businesses that make the effort to be green," Vaughn explains. High ceilings, natural light and exposed brick give the store the open feeling of an upscale loft. A 7,000-square-foot mezzanine houses offices, a climate-controlled fine wine room and a tasting area.
Argonaut is renowned in Denver for its huge selection, competitive prices and top-notch customer service. Revenues have risen steadily for 20 years, with a noteworthy uptick in growth after the new store opened. Argonaut served 1 million customers last year, and Vaughn projects that the store will hit the million-customer mark again this year.
Argonaut employs 80 full-time and 20 part-time staff, including several who've worked at the store for more than 20 years. Vaughn handles all community relations himself, from donating wine to charity auctions to sponsoring such high-profile events as the Denver Film Festival. "Argonaut is a big store, but it's a family business," he says. "So I make all the decisions on donations and partnerships."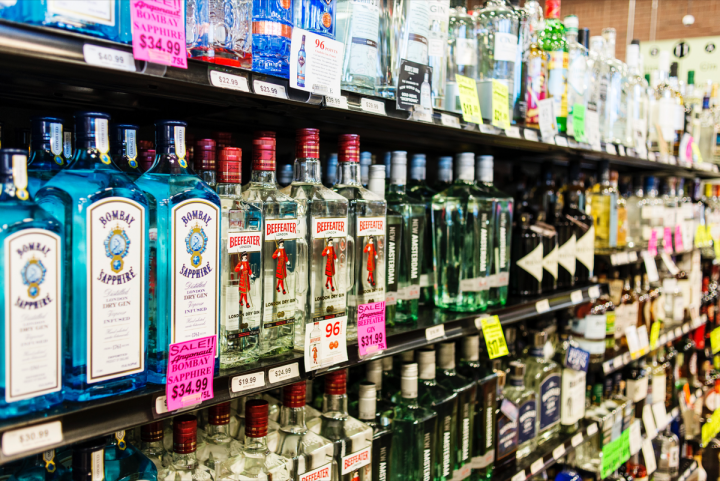 Pitching In
Argonaut supports Easter Seals Colorado, whose president is Robinson's daughter and Vaughn's sister-in-law, Lynn Robinson. Vaughn and other family members help out at special events at Rocky Mountain Village in Empire, Colorado, the organization's camp for disabled kids and adults. "It's a great camp—they have horseback riding and a zip line for people in wheelchairs," Vaughn says. In 2011, Easter Seals Colorado presented Vaughn with an award for his years of generosity.
The store also supports the Colorado Symphony with monthly wine and beer tastings at one of the city's public golf courses. About 250 people attend, and all proceeds go to the symphony. "We market the tastings on our website, Facebook and Twitter," Vaughn says. "I try to stay ahead of the curve on social media."
The company also provides assistance to Arapahoe House, an organization whose 11 centers help people with drug and alcohol addiction. Robinson is a board member emeritus and has received an award from the nonprofit for his service. "Selling beverage alcohol is different from selling apples and oranges, and we're sensitive about what we do," Vaughn notes. "That's why we believe it's important to support Arapahoe House."
In addition to ongoing support, Argonaut pitches in during moments of crisis. "We base our giving on what we see going on in Colorado," Vaughn says. "We support many groups consistently every year, but other times, when there's a fire or flood, we step in to help." After the flood that devastated Lyons, Boulder and other areas of Colorado in 2013, Argonaut partnered with Lyons-based Spirit Hound Distillers to donate the profits from the sale of its brands to the flood relief fund. In addition, the store often participates in fund-matching programs with local distributors.
Additional nonprofits supported by Argonaut include the Children's Diabetes Foundation, Make-a-Wish Colorado, Rocky Mountain Cancer Centers, the Colorado Chapter of the March of Dimes, Ronald McDonald House Charities of Denver, the Robert E. Loup Jewish Community Center in Denver, and various health organizations, schools, churches and synagogues. "Jack used to say there's no such thing as a bad charity," Vaughn notes, adding that Hank and Jack were instrumental in raising funds for Denver's Jewish Community Center and the nursing home Shalom Cares. "Argonaut's been active in the community for many years, and I'm just expanding upon that tradition."
Sometimes small gestures go a long way. There are coin collection boxes at every checkout stand at Argonaut, benefiting Easter Seals and the animal shelter Denver Dumb Friends League. When Denver's annual PrideFest parade, sponsored by the GLBT Community Center of Colorado, goes by the store, employees distribute bottled water to the rainbow-clad marchers. A few years ago, Vaughn allowed a bone-marrow transplant organization to run a matching drive in the store. Customers and employees volunteered to take an easy swab test. "Although bone-marrow matches are very rare, we had a match here that day," Vaughn says. "The group contacted that person confidentially, but it feels good to know we helped make that happen."
One of Vaughn's favorite gifts is a year-long membership to the store's wine-of-the-month club. "The nonprofits make money on the item at auction, and it gets that person in the store twelve times in the next year," he notes.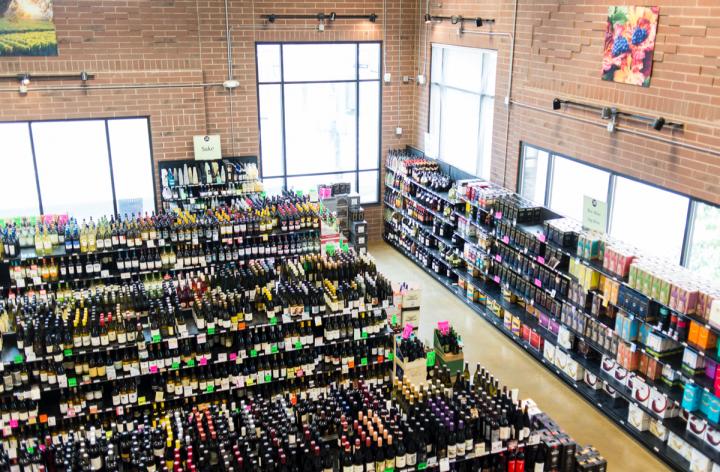 Heart Of The Neighborhood
Argonaut is something of a Denver landmark: Its exterior boasts a 20-foot illuminated model of a Champagne bottle, complete with popping cork. It sits on a stretch of Colfax Avenue that underwent a transformation from thriving commercial thoroughfare to rundown strip, but is now a redeveloped street with new condos and restaurants. When constructing the store, Vaughn and Robinson knew the area was ripe for gentrification and worked with the city and community groups to make the neighborhood more appealing. Their $8 million investment for the building was a vote of confidence, and other businesses have sprung up nearby.
For the last two years, Vaughn has served on the board of the Colfax Improvement District, an organization committed to revitalizing the stretch of the thoroughfare that runs through the Capitol Hill area. Jack Robinson helped found the group decades ago, and Vaughn has served on the board for two years. "We work with other businesses to improve Colfax," Vaughn says. "The neighborhood has character, and that's good. But we want it to feel safe. We have a facade improvement program to help business owners spruce up their storefronts, and that benefits all of us." The group has installed lighting, trash receptacles and banners around the neighborhood, and they've hired local artists to paint old telephone boxes. "You can really see the difference," Vaughn says.
Helping Colorado businesses stay vital is part of Vaughn's mission both in his neighborhood and beyond. Vaughn was instrumental in founding Keep Colorado Local, a group that worked to block efforts to overturn the state's law limiting beverage alcohol retailers to a single license. Colorado's one-license rule made for a thriving market of independent retailers who fostered the state's vibrant craft beer, spirits and wine industries. National grocery and discount chains lobbied aggressively for the new law. Although Governor Hickenlooper signed a bill in June allowing for the gradual phase-in of multiple licenses over decades, Vaughn predicts that Keep Colorado Local will live on. "We like the message of supporting local businesses, and we want our Colorado craft producers to thrive," he says. "We'll continue doing our work."
Local Rules
As soon as customers walk through Argonaut's door, they see a shelving unit filled with Colorado products. "Anything local is hot right now, and craft beers are on fire," Vaughn says. Brews from New Belgium Brewing Co., Left Hand Brewing Co., Oskar Blues Brewery and Great Divide Brewing Co. are performing well, as are spirits from Leopold Bros., Breckenridge Distillery, Laws Whiskey House and Stranahan's Colorado whiskey. The store has 4,500 spirits SKUs, which make up 34 percent of sales, and 5,000 beer SKUs, which comprise 23 percent of sales.
Overall, Argonaut stocks more than 17,000 SKUs, with a focus on wine. The store offers 6,775 wine SKUs, which account for 41 percent of sales. Wine buyer Sheila Carey sends daily deals to a database of thousands of email recipients, and the wines sell out every day—often hundreds of cases before lunch. "It feels like the price point for wines is rising after being in the doldrums for a while," Vaughn says.
As Denver evolves, Vaughn is making changes to meet demand. In 2014, the store began working with Drizly, a mobile application and website that coordinates with retailers for home delivery of spirits, wine and beer within an hour. "Drizly is exceeding our expectations," Vaughn says. "Argonaut is in a rapidly redeveloping area where millennials are moving into new condos, and they're open to having beverages delivered to their door through a service like Drizly." While Drizly connects customers to Argonaut, the store's drivers make the deliveries.
The median age for Denver's metropolitan area is younger than the national median—and it's even younger within city limits. Vaughn says he's constantly innovating to meet the demands of millennials. "It's important to be progressive and open to all new ideas," Vaughn says. "The market is changing at blazing speed, and if you stand still, you'll get passed by."
About 3 million people live in metro Denver, with population growth that outpaces the national rate. "More people means more business, but it also means more needs in the community," says Vaughn, who's committed to keeping up on both fronts. He likes to apply the motto of World War II–era industrialist Henry Kaiser to those who need help in Colorado: Find a need and fill it.
"Argonaut is and will always be an integral part of Denver's fabric," Vaughn says. "In the future, we hope to grow with the city as a business, as well as in community involvement. We're committed to being the No.-1 store in Denver and to giving a helping hand."