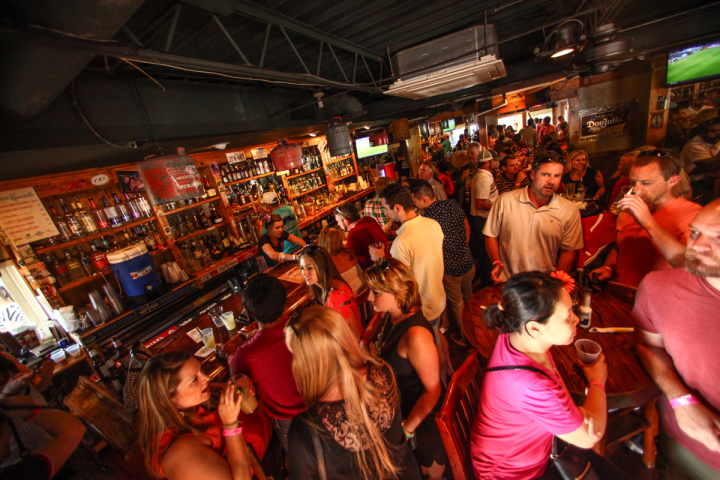 When Josh Yingling and his partners opened Blind Butcher Cured Meat & Craft Beer in Dallas last year, their intention was to widen the beer menu from the craft focus of sister restaurant Goodfriend Beer Garden & Burger House. "We wanted to bring in more of the standards and to include a lot of imported beers," Yingling says. But the restaurateur soon found that the imported brews—which comprised half of Blind Butcher's draft beer menu—weren't performing as well as the venue's craft beers. So he replaced some of the foreign beers with rotating craft brews, a move that Yingling says has been popular with guests. "I really wanted to give homage to those breweries that have been making beer for 400 or 500 years," he explains. "But consumers today want the hoppiest beers they can find and brews with high alcohol content."
Such is the fate of many imported beers today. While steeped in tradition and brewed in Old World styles, some imports are being overlooked by beer consumers rushing to try the newest locally produced craft brews. Beer importers can't help but point to the irony. Stephen Hauser, president and CEO of Paulaner USA, notes that while importers "owe a debt of gratitude to craft brewers" for helping to elevate consumers' beer preferences, U.S. producers are largely emulating beer styles originally defined by imports.
Anheuser-Busch InBev's (A-B) Stella Artois is benefiting from the craft trend, according to brand manager Ricardo Marques. "The craft beer movement has ignited an appetite for uniquely crafted brews," he says. "Stella Artois consumers connect with the quality and stories that make craft beer unique." Marques adds that the imported brew can compete in the high-end beer space.
Solid Gains
Despite the increased competition, leading imported beers showed a relatively strong performance in 2014. According to Impact Databank, combined volume for the top 10 imports advanced 5.8 percent last year to 320 million cases from 302.6 million in 2013, with only four of the labels posting declines. Mexican beers have been the biggest winners among imports, and last year, four of the top five Mexican brews achieved growth. Mexican beer accounts for 62 percent of all imported beer, Impact Databank reports.
Corona Extra, the leading import by a wide margin, posted a healthy 4-percent increase in sales last year to 107.2 million cases, up from 103.1 million in 2013. In fact, the brand's strong performance—it now accounts for 26 percent of the imported beer category—helped push it into the No.-5 position among all beers in the United States. Bill Hackett, president of Constellation Brands' beer division, credits the brew's marketing and advertising programming for its consistent growth over the years. "Corona embodies a carefree perspective that really appeals to consumers, and we've found ways to evolve our marketing approach," he says. This year, the company is putting a big emphasis on Corona's can packaging in an effort to "participate in more drinking occasions where bottles are not preferred or allowed," Hackett explains, citing boats and beaches. In addition, the recent introduction of draft distribution for Corona Light in some markets—an initiative that's helped increase awareness and trial on-premise—has had a halo effect off-premise. Corona Light on draft will be expanded into 12 additional markets this year, Hackett adds.
Modelo Especial, also imported by Constellation, continues to be one of the hottest beers in the United States. The Mexican beer's volume surged 17 percent last year to 59.3 million cases from 50.9 million in 2013, as the brand jumped into the No.-2 position among imports. "Modelo Especial has grown by double digits for 29 of the last 32 years, despite relatively low awareness among general-market consumers, and we believe it has plenty of runway for growth," Hackett says. Indeed, Constellation has committed significant marketing support to Modelo Especial in 2015, including the introduction of its first-ever national general-market television campaign.
Dos Equis, imported by Heineken USA, is the other big contender among Mexican imports, and like Modelo Especial, it enjoyed a double-digit growth rate last year. According to Impact Databank, Dos Equis' volume swelled 18 percent in 2014 to 19.3 million cases. Ray Faust, chief sales officer at Heineken USA, points to the brand's "Most Interesting Man" advertisements for aiding the brew's strong performance in recent years. "We have evolved our campaign to engage fans with exclusive content online and through social media," Faust says. "In 2015, we will keep the momentum going with fully integrated programming." Those initiatives include national television advertising, digital and social media, and p-o-s. Sales for Tecate, also imported by Heineken USA, dropped 5 percent in 2014.
Heineken, meanwhile, returned to growth last year with a 1.8-percent gain in volume to 56.1 million cases from 55.1 million in 2013, according to Impact Databank. "Our approach to reaching consumers through reinvented beer marketing, with a heavy emphasis in the digital medium, is resonating with millennial and multicultural consumers," Faust explains. Indeed, the importer has put a significant emphasis on digital marketing for all of its brands in recent years. Faust cites target consumers who are "connected 24/7 and who sort through information rapidly on their phones, tablets and computers. To influence these consumers, we need to cut through the clutter with messaging that reaches them where they are most active: online."
Sales of Stella Artois increased 10 percent in 2014 to 24.2 million cases, Impact Databank reports. The beer is promoted as a beverage to be paired with food and served in its branded chalice glassware. According to A-B's Marques, the brewer will launch redesigned bottles, cans and draft handles for Stella Artois this year.
Marketers of small and emerging imports note that they will continue to push for expanded distribution of their brands despite the enhanced competition from large-scale imports and popular crafts. Paulaner USA's Hauser says that brands like Paulaner and Hacker-Pschorr from Germany are only available in about 10 percent of all on- and off-premise accounts. To appeal to on-premise operators who frequently rotate draft beer options, the company—which also imports O'Hara's beers from Ireland and Fuller's brews from England—offers a "rotator program" that features the brands' numerous seasonal varieties. St. Killian Importing Co., meanwhile, is seeing annual triple-digit gains on Crabbie's alcoholic ginger beer from Scotland, according to president and general manager Phil Clarke. The brand, packaged in four-packs of 11.2-ounce bottles, is expected to be available nationally by the end of the year. Sampling plays a large role in support for the ginger beer, and Clarke notes that "Crabbie's Week" promotions around the country have been successful in generating trial. In addition to Crabbie's, St. Killian imports Carlsberg and Bitburger from Germany, as well as Kronenbourg from France.
Retailer Endorsement
On- and off-premise operators say that while some imported beers may be getting lost in the hoopla behind craft beers, there's still a place for them. Yingling from the Blind Butcher—where imports are priced between $5 and $9 a bottle or draft pour (sizes vary)—is considering hosting a beer dinner that contrasts American and imported brews. Imports account for about 20 percent of the venue's beer sales, with top-sellers including Delirium Tremens, Carlsberg and Stella Artois.
At Tin Lizzy's Cantina, which operates 10 restaurants in Georgia and South Carolina, Mexican beers like Dos Equis and Corona Light comprise up to 50 percent of draft sales, according to CEO Tory Bartlett. The Atlanta-based chain, which serves what it calls "FlexMex" cuisine, was one of the first accounts to receive Corona Light on draft last year. "It became our No.-1 seller," Bartlett says. Drafts at Tin Lizzy's are priced between $4 and $7 a 14-ounce or 23-ounce pour.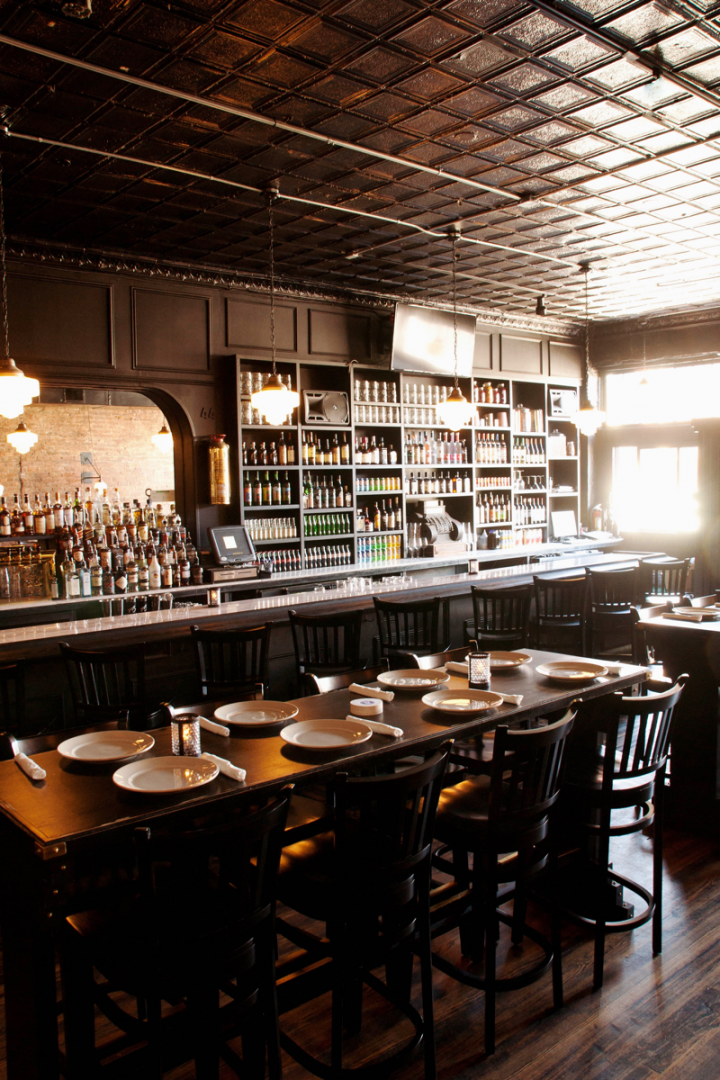 Though located in the craft beer hotbed of Fort Collins, Colorado, Bullfrog Wine & Spirits does a big business in imported beer, according to general manager Josh Beard. The 6,500-square-foot store sports 34 cooler doors, with three dedicated to brews from south of the border and four additional doors devoted to imports from elsewhere. Beard says imports, which are priced from $8.99 to $15.99 a six-pack, comprise 16 percent of the store's beer sales (excluding single bottles), while craft beer accounts for 32 percent. Corona and Modelo Especial are the biggest sellers.
Yet leading imported beer marketers say retailers can strive to sell even more of their products. "Our experience indicates that retailers are allocating more than a fair share of their beer space to crafts and underperforming, lower-margin domestics," Heineken USA's Faust says. "Imported beer is growing faster than the category and drives volume more efficiently than craft. Import drinkers shop more and spend more per visit than craft beer shoppers." Hackett at Constellation notes that while it's important for on- and off-premise retailers to provide their customers with variety, "understanding which brands are driving velocity in your business and ensuring they get the right allocation of space, time and investment are key to sustained profitable growth."
Import Appeal
Indeed, marketers say that while crafts may be garnering all the attention in the beer category today, consumers are likely to come back around to imports. "Foreign beers drive volume through a sustainable growth model versus a more complex and fragmented craft model," Faust says. "Imports have national, mass appeal and repeat purchase rates, as compared to the regionality and trial-only nature of crafts. International brews also have greater appeal to multicultural consumer segments."
Paulaner USA's Hauser points to the sessionability that imports offer over the generally more-potent crafts. He and Beard from Bullfrog Wine & Spirits believe that the centuries-old traditions and stories of many imports will resonate with craft beer lovers. "There's a reason why so many imports have been around for so long," Beard says. "They're doing something right."