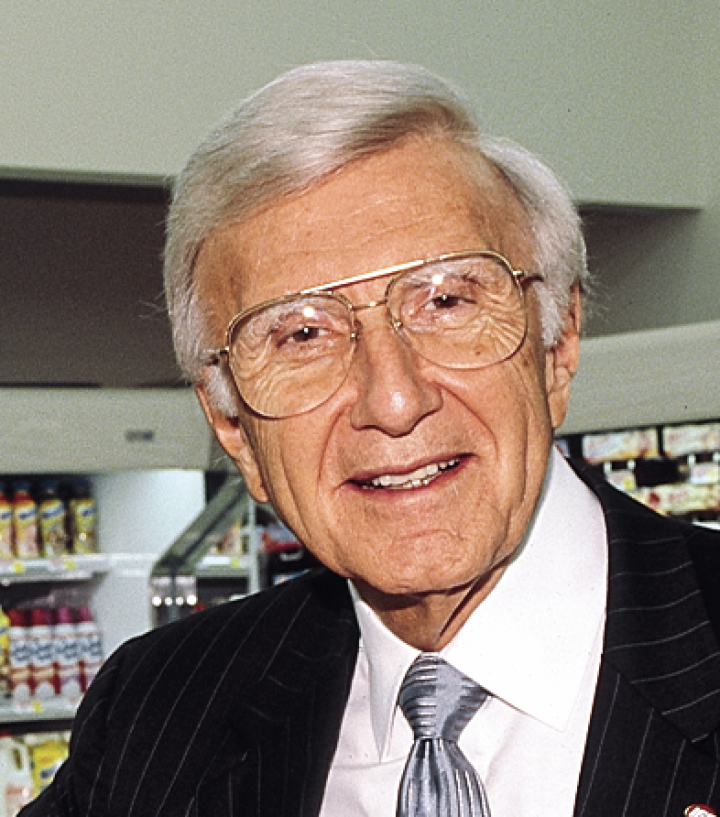 Independent Grocers Alliance (IGA) chairman emeritus and industry icon Dr. Thomas "Tom" S. Haggai died on March 27, 2020. He was 89. Haggai spent more than four decades serving the IGA. In 1972, he was the first person from outside of the food industry to be appointed to the board. Four years later he was named non-executive chairman, and in 1986 he became president and CEO of the organization. In 2016, Haggai stepped down from his daily duties and took on the title of chairman emeritus.
Named a Market Watch Leader in 2001, Haggai was responsible for many of the Chicago-based company's most memorable accomplishments. He created the Red Oval Family partnership, brought national manufacturer opportunities to IGA retailers, and spearheaded the creation of the IGA "Hometown Proud" tagline and TV advertising campaign.
Before joining IGA, Haggai was a Baptist minister, writer, commentator, and public speaker. In the 1960s, IGA founder J. Frank Grimes heard Haggai speak and struck up a friendship with him. From there, he became a frequent guest speaker at IGA events and meetings, and the rest is history.
Haggai was born in Kalamazoo, Michigan in 1931 and resided in High Point, North Carolina. He is survived by his wife, Buren; four children; seven grandchildren; four great-grandchildren; and one brother.