Blasting from a 50,000-watt radio platform in central Massachusetts, It's The Liquor Talking gives listeners details of the beverage alcohol industry. "We give that three-dimensional look at what's actually happening," says co-host Ryan Maloney, who owns Julio's Liquor in Westborough, Massachusetts. "We explain the science behind the industry and how distribution works, and then we break it down in simpler terms so it became a conversation between us and the public."
Co-hosted by Randall Bird, a beverage consultant, the show airs every Saturday from 11 a.m. to 1 p.m. It features a flexible format with such segments as the drink of the show, a yea or nay new product segment, Ryan's soapbox, booze in the news, and wine of the week. Sometimes, the show features a guest speaker or includes a trivia question or quiz. "We're constantly getting feedback from call-ins and people we talk to, and that changes the show because if a customer doesn't understand something we'll talk about it on the radio show and explain it," Bird says.
Your Whiskey, Your Rules
Airing on WCRN AM 830 and AM 1510, It's The Liquor Talking always kicks off with the drink of the show. "It's something really good you can just throw together in a minute with two or three ingredients and then it's done," Maloney says. "We usually drink out of coffee mugs because in New England it's nobody's business what's in your coffee mug."
Maloney and Bird certainly keep it simple. On Saturday, July 11, the drink of the show was Larceny Bourbon ($25 a 750-ml.). "We drink it neat, but that's not for everyone," Maloney says. "If you want to add an ice cube or mix it with soda, go right ahead. Your whiskey, your rules. We want people to drink whatever they like, but our goal is to show them there are other places to go to."
The yea or nay segment features the co-hosts tasting a random new product from the retail shelf and recommending it or advising against it. Ryan's soapbox covers industry regulatory and other issues, and the Jen files is details magazine articles Ryan's wife Jennifer pulls for the radio personalities to talk about. "We recently did a segment on the best flavored chips that people serve with cocktails," Bird explains.
The radio show has about 30,000 listeners across Massachusetts and Connecticut, and reaches a larger international audience through a podcast and Facebook Live. The show began eight years ago at a radio studio in Worcester, Massachusetts, but the radio personalities were limited because they weren't allowed to drink on the air at the studio. "We had a running gag going where we would jump outside the studio during commercial breaks to drink out on the street," Maloney says. "We would come in out of breath and tell our listeners about what we thought about one product."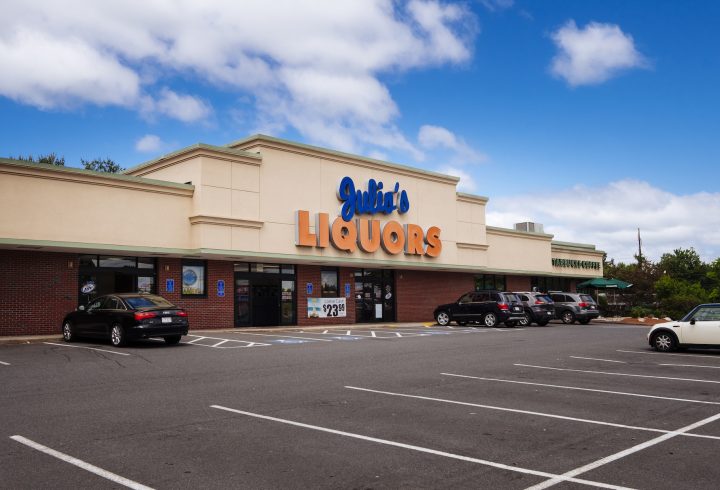 DIY Broadcasting
Tired of being unable to drink on his show, Maloney purchased equipment to conduct a mobile broadcast from his store's sales floor. The sales floor became too noisy, though, and the show was moved into a tasting room.
While Bird is an expert on the production side, Maloney's know-how is in sales, marketing, and legislative issues. The show is spontaneous and interactive, with listeners submitting questions. "The more you know, the better you drink," Bird quips. "As your palate develops and you learn about wine and beer you start to understand and this curiosity brings you to other products."
It's The Liquor Talking is not the only radio show about the beverage alcohol industry broadcasting out of central Massachusetts. Rob Mellion, executive director and general counsel for the Massachusetts Package Store Association (MPSA), hosts The Beer, Wine, and Spirits Show on WSXR 1480 AM and 95.9 local FM on Friday afternoons. Going into its second season, the show is paid for and sponsored by the MPSA. "The show is about the whole alcohol beverage industry," Mellion says. "Sometimes I focus on the regulatory side of things and sometimes I focus on products."