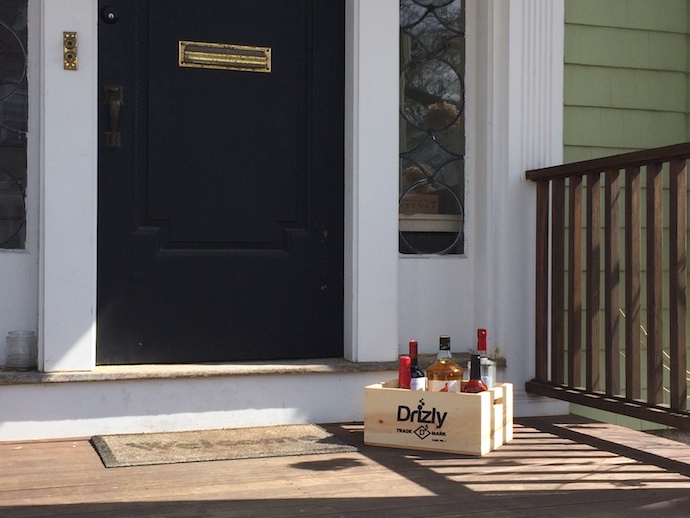 Last March, the world was unmoored by the emergence of Covid-19, a virus that would come to alter everyday living across all corners of the globe. While the pandemic has proven devastating to many industries, some have benefited from the new social distancing guidelines that have become entrenched in everyday life; among them is the wine industry, and, more specifically, its e-commerce enterprise.
Over the course of 2020, wine's e-commerce presence experienced astronomical growth, with both retailers and producers seeing gains that were once expected to take years explode seemingly overnight. Though there were early challenges in navigating such mammoth momentum, most in the industry have since adjusted accordingly, and at a rapid clip, meeting the demands of consumers who are now more acutely attuned to the benefits of buying online.
And as more people move toward online wine retail, the sophistication of e-commerce platforms has mounted in tandem. Now, more players are finely tuning the consumer shopping experience, enabling deeper personalization that mimics what customers would see in-store.
Online Retail Triumphs
For those who were making waves in wine e-commerce prior to the pandemic, 2020 brought huge advantages. Leading online retailer Wine.com saw revenue leap 217% to $176 million in the six months through September 2020, representing the first half of the retailer's fiscal year. By December 31, 2020, trailing 12-month revenuesamounted to more than $300 million. More active customers than ever before also visited the site—by the end of the year, nearly 700,000 people were spending time on Wine.com, roughly double the total from 2019. The online retailer's StewardShip membership program also surged, rising 123% to $157 million. In addition, Wine.com CEO Rich Bergsund notes that the site's average consumer age shifted. "Millennials and younger made up 44% of our new customers in 2020, larger and faster-growing than any other generation." he says.
Drizly, another early adopter of online wine retail, likewise saw its sales soar following widespread social distancing practices. "In 2019, less than 2% of alcohol was sold online," says Drizly head of consumer insights Liz Paquette. "Today, that number sits at about 4%-5%. During the early months of the pandemic, our business grew nearly 800%, and overall for the year we were up about 350%—still significant growth." While Drizly saw spirits sales overtake wine sales for the first time in 2020—with the former accounting for 41% and the latter 38%—the wine category's growth was nevertheless impressive on its own. Alternative formats in particular took off last year, with boxed wine sales skyrocketing in the early months of the pandemic. Paquette points to Bota Box and Black Box as especially popular for the retailer.
Originally founded in 2010, online wine marketplace Vivino was yet another recipient of high-octane growth last year. "We've seen a real acceleration as a result of Covid-19," says co-founder Heini Zachariassen. "The entire wine e-commerce industry moved forward by years in a single go starting from March, and while sales have slowed a bit, people are still buying in previously unseen numbers." Vivino met the challenge of major and immediate growth head-on, swiftly increasing its support staff and supply at the onset of the pandemic, and its efforts were successful: The company's app, which is a hugely important part of its platform, has almost 50 million users, with around 20,000 people downloading it each day, according to Zachariassen.
Personalization Counts
As more consumers become aware of wine e-commerce, retailers have homed in on designing more personalized shopping experiences. Vivino, for one, is on the cusp of launching a new feature for both its website and app, wherein users will be able to see not just a wine rating—which is an aggregate of consumer ratings and professional reviews—but also how likely it is that they'll personally like the wine. "When you look at our website, we have a taste profile for each wine, which looks at whether a wine is light or bold, smooth or tannic, and so on," says Zachariassen. "All of that is taken from the millions and millions of reviews we get from our users. So what we've been doing is building a database that knows every single wine and what it tastes like, but that's just the first step to what we consider the next big thing: personalization. We want to know everything about both the wines we offer and our consumers, and put those two things together to the point where the computer knows what they like, when they might not even know it." Vivino has around 10 million different wines in its database; while not all of these are for sale, some hundreds of thousands are, though the exact selection varies across the retailer's 17 different U.S. markets.
Elsewhere, Wine.com is looking to capitalize on personalization as well via its "Picked by Wine.com" program, which launched in 2020. The new personalized wine club starts by quizzing consumers about their preferences, then using data and a team of sommeliers to find the best matches from the site's assortment of wine. "No two shipments from Picked by Wine.com will be the same," says Bergsund. "With thousands of early subscribers, we know we're onto something with the world's only wine club that is 100% customized to a consumer's tastes." This year, Bergsund hopes to grow the program by tens of thousands of subscribers.
Last July, Constellation Brands put a major stake in the wine e-commerce field with its acquisition of Empathy Wines. Like Wine.com and Vivino, the e-commerce platform has found success in personalization. "This is a consumer-first brand," says Robert Hanson, president of Constellation's wine and spirits unit. "I became an Empathy customer, and I was sold when the box arrived and it was sustainable, beautifully packaged, and customized to me as an individual consumer." A newer e-commerce platform, Empathy originally launched in early 2019 with a roster of namesake, California-sourced wines. In its inaugural year on the market, Empathy sold more than 15,000 cases, all of which were DTC sales.
Winery POV
Hanson notes that Empathy's business model has great potential with Constellation's high-end portfolio, which includes such names as The Prisoner Wine Co., Simi, To Kalon Vineyard Co., and Schrader Cellars. "We've begun to integrate the Empathy team's digitally native brand-building experience, consumer insights, and leading technology to strengthen our brands' online presences with consumers, including re-launching brand websites for Simi, The Prisoner, Schrader Cellars Double Diamond, and our new DTC sparking wine brand, Meralan," he says.
Alongside building more potent brand presences online, Constellation has also invested more in events that drive consumers online and toward e-commerce sales. "We've seen success with virtual tastings driving e-commerce sales, especially more intimate, high-end virtual tastings for groups of friends or corporate teams," says Hanson. "We've also invested in other digital tactics, such as virtual chef-led cooking classes and educational tastings on social media, while pivoting from in-person programs to digital activations, all aimed at growing e-commerce and DTC sales."
California-based Delicato Family Wines has also taken a tailored approach in its e-commerce strategy for its luxury brands. "It's clear that e-commerce will be a significant driver for wine sales growth moving forward, and the wine brands that will win in e-commerce are those that are able to focus on the purchase drivers and the e-commerce channels that most cater to their particular consumer," says Delicato executive vice president of marketing Jon Guggino. "For our luxury brands, that means engaging customers, building trust, and replicating the high-touch, high-value, and sense-of-place experiences that come from choosing wines at a winery or high-end retail store."
The company's Black Stallion brand, for example, started offering private virtual tastings for its wine club members, and partnered with leading wine experts in virtual tastings over Instagram, which brought new consumers into its DTC fold. Virtual tastings hosted by media outlets for a variety of Delicato's brands also prompted e-commerce sales through online retailers, another point of focus for the company outside of its own DTC channels.
Over the course of 2020, Delicato's brands grew 245% in grocery, mass, and drug e-commerce retail channels, according to Nielsen research. Guggino points to Bota Box specifically as a major e-commerce winner, with the brand more than tripling its sales in 2020, thanks in large part to activity on platforms like Drizly. "The incredible strength of the Bota Box brand in e-commerce has been a catalyst for growth of the wine category in e-commerce overall," he says. "It's the No.-1 wine brand in Nielsen's total U.S. e-POS sales for the 52-week period ending November 28, 2020, and it's the top wine brand on Amazon as well."
Similarly to Delicato and its success with the incredibly popular Bota Box, Deutsch Family Wine & Spirits has seen significant acceleration for its premium-priced Josh Cellars, Josh Cellars Reserve, Layer Cake, and Yellow Tail brands. "Both in brick-and-mortar and e-commerce environments, we've seen a concentration in volume with well-known brands that have built real consumer relationships, usually via major consumer-facing marketing activity and advertising spending," says Deutsch president Tom Steffanci. "As the pandemic hit, we significantly increased our investment in recruiting consumers and building uniqueness for our brands via digital and social media." He adds that while new e-commerce or DTC consumers tend to purchase lower-priced wines, the more established e-commerce consumers are purchasing both more wine and wine that retails at higher value—Deutsch's California-based, luxury-priced The Calling, for example, saw a 78% increase in average purchase volume among wine club members.
In Napa Valley, California, Hess Family Wine Estates also experienced incredible e-commerce growth last year, especially at the higher end. "Not only have e-commerce sales grown for us via retail sub-channels and pure play accounts like Wine.com, but we've also seen a significant lift in grocery, club, and independent liquor stores that have the infrastructure to drive e-commerce success via pick-up or delivery services," says chairman and CEO of The Hess Collection Tim Persson. "We expect this change in buying behavior to be longer-lasting than some other Covid-related trends, and so we'll continue to invest in the expertise necessary to support sales in e-commerce."
The winery's top five wines online are all above the $25 price point, with most being $50-$60 a 750-ml. "Consumers are becoming more comfortable buying higher-priced wine online," Persson adds. "They're leveraging digital retailers who specialize in selling higher-priced wines, who can deliver quality reviews and recommendations for consumers that enable them to make more informed buying decisions." Like Constellation and Delicato, Hess has homed in on virtual tastings as a means of connecting with consumers, both new and old.
Promising Future
While Covid-19 will eventually subside thanks to vaccines, retailers and producers are optimistic that wine e-commerce is here to stay. "We believe consumers will continue to shop more and more from home—one in three Americans say they're happy not to make any retail purchase in-store ever again," says Constellation's Hanson. "Consumers will continue to expect frictionless, high-end brand experiences with superior customer service, all at their fingertips, and we'll look to pursue the right opportunities in this growing segment so that we can become a category leader in digital commerce and digital consumer engagement."
For Delicato, working effectively within the three-tier system and supporting its retail partners' e-commerce efforts is a key focus area for its digital strategy. "We're amplifying our digital shelves and tailoring our content to our retailers' e-commerce specifications, and focusing on conversions on the sites where our products are sold to gain additional market share," says Guggino. "We'll continue to collaborate effectively with our distributor and retailer partners to fully optimize and amplify the marketing and selling efforts for our wine brand portfolio within their respective e-commerce platforms and online retail store shelves—ultimately helping to achieve their own sales growth objectives."
Vivino's Zachariassen echoes the overall positivity about e-commerce, noting that the future lies in digital. "Looking back 20 years, people would go into a bookstore and feel the book and look at the back cover," he says. "But at some point we decided that we should buy books through e-commerce, because it was simply easier to buy online. And that shift is coming to wine. Once people see the data we have at Vivino, the personalization we have and are building upon, and the supply, it's clear to see that it's better to buy wine online."