The lasting effects of the Covid-19 pandemic on the beverage alcohol retail tier zoomed into sharp focus in 2021 with strong in-store sales buoyed by bustling online, mobile, and home delivery platforms. "Overall, 2021 sales are up 25% compared to 2019," says Gary Fisch, CEO and founder of New Jersey-based Gary's Wine & Marketplace. "The reason for our sustained growth over 2019 is our online business, discovered by thousands of new customers who hadn't yet heard of Gary's."
The alcohol industry faced supply-chain delays, labor losses, and shortages of raw materials—particularly glass. "Due to these delays, we bought deep in certain product categories, such as Champagne, expecting stockouts throughout the holiday season," Fisch says. "Our efforts focused on upgrading our hiring systems and software to more effectively recruit and onboard new team members."
E-commerce has evolved as the pandemic persists with no end in sight. "Many shopping trends established during the pandemic, including increased online shopping, decreased store visits, and larger purchases per cart, will continue," says Matthew Landolt, manager of Viscount Wines & Liquor in Wappingers Falls, New York.
San Francisco-based Wine.com saw significant consumer adoption of e-commerce and mobile sales in 2021, with its business nearly doubling pre-pandemic numbers. "Like many in the industry, the uncertainty of the global supply chain created challenges for consistency in many key import categories," says Wine.com founder Michael Osborne.
Supply chain difficulties notwithstanding, imported and California wines spearheaded Wine.com's 2021 growth. The online retailer's largest selling wines by revenue this year were Dom Pérignon ($200 a 750-ml.), Veuve Clicquot Yellow Label Brut ($60), Caymus Napa Valley Cabernet Sauvignon ($90), Silver Oak Alexander Valley Cabernet Sauvignon ($85), and Caymus Special Selection Cabernet Sauvignon ($175). 
California and imported wine sales were also strong at Viscount and Gary's. Josh Cellars Cabernet Sauvignon ($13 a 750-ml.), Yellow Tail Pinot Grigio ($10 per 1.5-liter), and Ecco Domani Pinot Grigio ($10 a 750-ml.) led Viscount's wine sales. Gary's top wine sellers were Marlborough Vines Sauvignon Blanc ($13 a 750-ml.), Kendall-Jackson Vintner's Reserve Chardonnay ($12.09), and Kim Crawford Sauvignon Blanc ($14).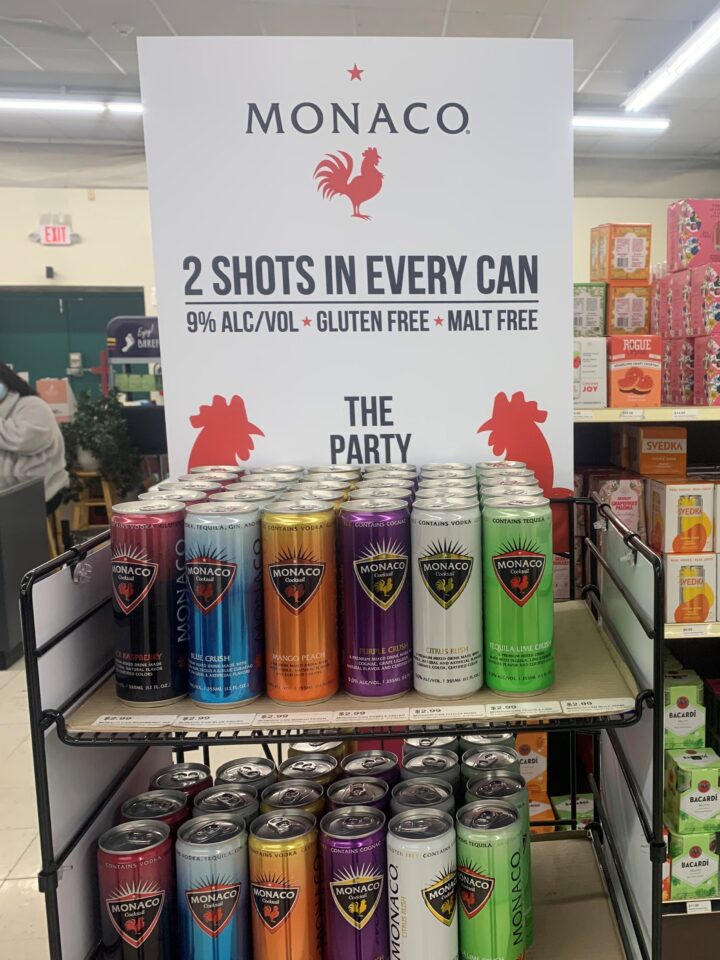 Retail spirits sales this year experienced mixed results with some consumers trading up while others focused on 1.75-liter bottles, as well as Tequila, Bourbon, Japanese whiskies, and spirits-based RTDs. "We did very well with canned cocktails over the summer, especially High Noon ($10 a four-pack of 355-ml. cans), Two Chicks ($15 a four-pack of 12-ounce cans), and Monaco ($11 a four-pack of 355-ml. cans)," Viscount's Landolt says, adding top spirits sellers were vodkas in the 1.75-liter format: Tito's ($30), Svedka ($21), and Smirnoff ($20).
Although spirits sales were relatively flat at Gary's, the retailer experienced tremendous spirits RTD growth led by Ketel One Botanical Vodka Fizz ($5 a 12-once can), Two Chicks Paloma ($4 a 12-ounce can), and On The Rocks The Cosmopolitan ($12 a 375-ml.). Best-selling spirits at Gary's this year were Tito's ($31 a 1.75-liter), Casamigos Blanco Tequila ($43 a 750-ml.), and Gray's Peak vodka ($26 a 1.75-liter). 
Wine.com's top spirits by revenue were Clase Azul Reposado Tequila ($130), Yamazaki 12-year-old Japanese whisky ($140), Casamigos Blanco ($45), Tito's ($20), and Hibiki Harmony Japanese whisky ($85). "We're continuing to collaborate with our suppliers to publish best-in-class content about their brands and help customers discover new wines and spirits," Osborne says. 
Looking ahead, store owners anticipate intensifying competition. Michael Fisch, director of innovation at Gary's, advises: "Retailers who sufficiently invest in their systems, product sourcing, and last-mile delivery capabilities will successfully compete and delight consumers."