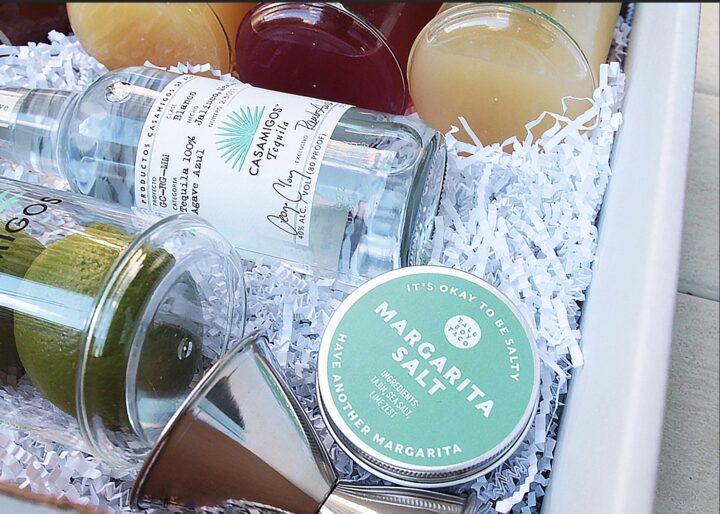 Cocktail kits have proven to be a profitable add-on for bars and restaurant in a post pandemic world. Born out of necessity during the Covid-19 shutdowns that forced restaurants and bars to get creative in generating income, take-home cocktail kits have earned a rightful and permanent spot at many venues. The kits are a no-brainer for cocktail enthusiasts—they neatly package up all the ingredients needed to make bar-quality drinks at home, and in many cases they include top-notch bar tools too, giving would-be mixologists all the equipment they need to make high-level cocktails in their own space.
Chicago-based Lettuce Entertain You Enterprises embraced cocktail kits at several of its venues in 2020 and 2021. Today, the company's Tallboy Taco restaurant in the Windy City still offers its Casamigos Margarita Kit, which includes a 375-ml. bottle of Casamigos Blanco Tequila, hibiscus lemonade, limes, agave syrup, lime-Tajín salt, a cocktail jigger, and a collectible Casamigos glass for $65. Tallboy Taco director of operations Matt Dolin says the drink kit has been popular and that the restaurant plans to continue offering it for the foreseeable future. 
"The customer feedback has been excellent," Dolin says. He adds that the kit's popularity peaked a couple years ago during the height of the pandemic, but that it's still doing well. "It works great for office parties and after-work events," he notes. "We have two major groups of buyers: people who host work events in their office and parents who host parties with their 21-plus aged kids who don't necessarily make cocktails at home often."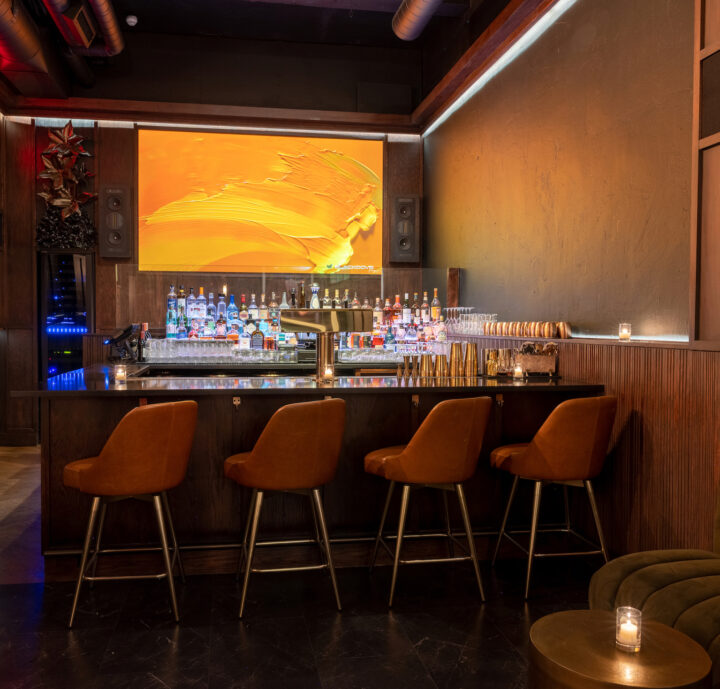 In Connecticut, the nine-unit Wood-N-Tap restaurant chain offers four cocktail kits that were created in 2020 and remain on the menu today. Among the most popular are the Tappy Old Fashioned kit ($65), which offers guests a 750-ml. bottle of Elijah Craig Bourbon packaged with Bottle House bitters, simple syrup, Amarena cherries, and an orange, and The Perfect Margarita kit ($40), which comes with a 750-ml. bottle of Conciere Reposado Tequila, house-made Margarita mix, fresh limes, and kosher salt. Beyond those, the restaurants sell both a Strawberry Pineapple Sangria kit ($40) and a Tiki Sangria kit ($40), which are packaged with Bosa Brut Prosecco and Anterra Pinot Grigio, respectively. The restaurants list the kits online with links for downloadable recipe cards and videos that show how to build each drink.
Erica Alvarez, a supervisor at the Southington, Connecticut location, says the kits were extremely popular during Covid-19 and have leveled off a bit now, though she says they still get traction and support. "Guests are happy to get everything in one place rather than have to go to multiple stores to make one drink," Alvarez says. "We've got a great response." 
J.Bespoke, a speakeasy-style lounge in New York City, offers cocktail kits in conjunction with its mixology classes. Head bartender Hernan Trujillo says pairing kits with classes for the public has extended the longevity of the kits and become so popular that it's turned into its own business. He estimates that the bar hosts three to four classes a week either in person or online, and that each participant buys a cocktail kit to accompany their class topic. Cocktail options for the kits range from a Oaxacan Old Fashioned to a Cold Brew Martini to an Eastside. In general, the kits are stocked with 2-ounce bottles of the required spirits, plus mixers, juices, and bar tools, including shakers, strainers, muddlers, and hand juicers. Virtual classes start at $120 while in-person classes are $150, and each one includes a kit that can make two cocktails.
"They're very well received," Trujillo says. "Our kits have all the alcohol and supply the fruit, peelers, knives, everything. What people like most is that it's all supplied. Because it makes its own revenue, we incorporate it into our business daily."