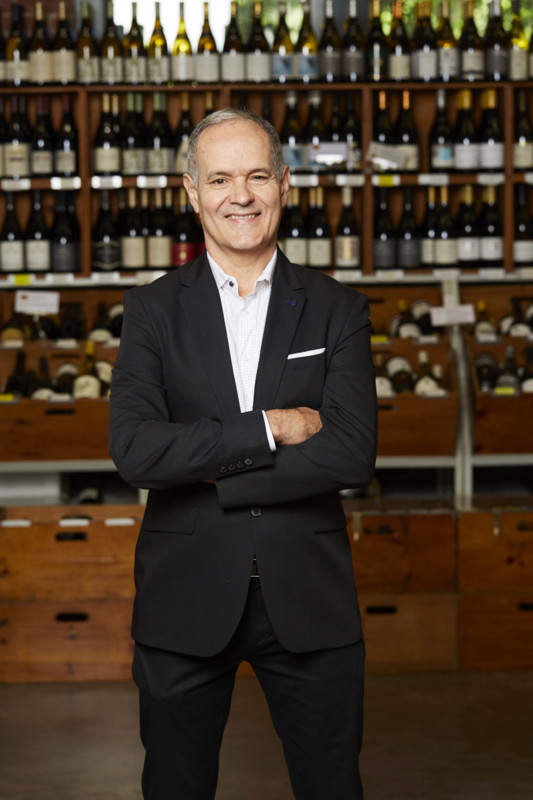 As it nears a century of operations in Hoboken, New Jersey, Sparrow Wine & Liquor Co. maintains its status as a local legend. The business, founded as Sparrow Cigar Co. in 1922 at the dawn of the Prohibition era, became one of New Jersey's leading tobacco retailers. After Repeal came expansion into beverage alcohol—and the start of Sparrow's legacy as a wine, spirits, and beer destination.
In 1977, Placido and Rocelia Luis purchased the 3,750-square-foot store, becoming the site's fourth owners. Nearly ten years later, their son—current owner and president Armando Luis—took over operations. Luis had worked at the store in various roles since age 17, and went on to earn a degree in mechanical engineering and begin a career in the nuclear power industry. But "life happened," says Luis, and he ended up taking the reins at Sparrow. While he thought his tenure would be temporary, he enjoyed it so much that he decided to stay—even making the apartment above the store his family home. For his careful preservation of the store's legacy, his commitment to customer service, and his aptitude for changing with the times, Armando Luis has been named a 2019 Market Watch Leader.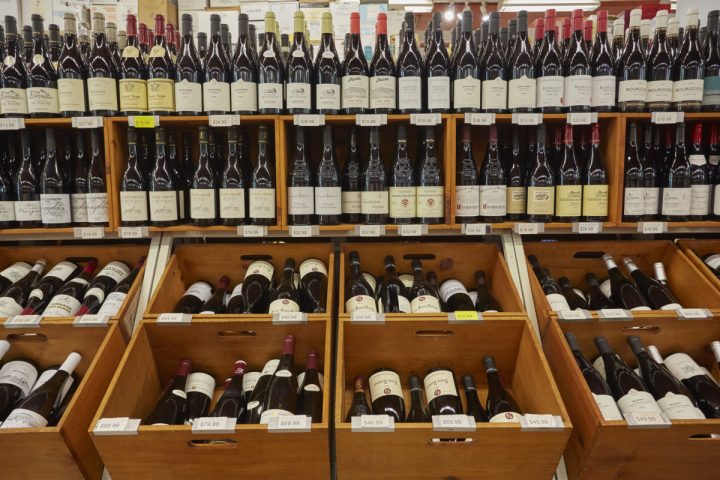 Wine Renaissance Man
As soon as Luis took the helm at Sparrow, he began developing the store's fine wine selection, becoming involved in a state buying group called The Wine Source. "I fell in love with the industry, with the ability to determine my own future and set my own limits," he says. "There was a lot of exciting stuff going on in Hoboken at the time, and I saw an opportunity for fine wine to be big in the area."
Luis has traveled around the world to study the industry, tasting tens of thousands of wines, spirits, and beers—with an emphasis on wine. He's been to most major wine regions of Spain, and cites Mendoza in Argentina as a favorite place he's revisited at least a dozen times. Luis has also delved into wine in Bordeaux, Burgundy, Italy, Chile, California, and New York.
Throughout his three decades in the business, Luis has become increasingly passionate about wine. "One of the main qualities of wine is a sense of place, a sense of distinctiveness, and a strong connection to the culture, the land, and the people who make it," he says. "We believe this strongly—it's the backbone of our wine business."
Luis is truly a wine renaissance man. In addition to Sparrow, he also co-owns—with his wife Annabelle, her sister Mary Costa-Giner, and her brother-in-law Omar Giner—the famed Hoboken restaurant La Isla, which opened downtown in 1996 and added a second location in 2015. The venue serves Cuban cuisine made by Giner and an extensive list of Spanish, Central, and South American wines ($7-$13 a glass; $12-$28 a 375-ml.; $21-$49 a 750-ml.). It also often hosts wine events in conjunction with Sparrow. Additionally, Luis is the owner and inventor of the Vinfinity system—a by-the-glass wine preservation system that's been granted several patents and is now installed at hundreds of restaurants and bars through the U.S. Luis has also done work in consulting, helping international wine companies with marketing, label design, private-label production, and blending.
Sprawling Selection
In 1999, Luis opened Sparrow's second location on Hoboken's northern waterfront near Shipyard Park, dubbing it the flagship unit. Some 16 employees run the 5,600-square-foot space, which also has a 1,000-square-foot storage and office area. The store handles about 60% of Sparrow's volume, with the downtown unit accounting for about 40%. The downtown location outperforms in terms of customer count because it's located in a bustling area with a lot of walk-in traffic; Luis says patrons tend to make quick stops there for a bottle or 6-pack, while coming to the Shipyard store for a full shopping experience.
The downtown store is historic, and maintains the same wooden storefront it's had since the '20s. But Luis has grown prouder of the second location. His professional engineering experience enabled him to help build the store, as well as design the layout and shelving. He personally crafted the large, maple crates that adorn the walls, floor, and shelves to display bottles. The lighter hues of the wood combined with the sunlight that filters in through the many windows give the store an open, airy atmosphere and pleasing ambiance.
"I've always taken a long-term approach, knowing that the image factor is very important, making sure to invest ample time and money in it," Luis says. He's a proactive owner, ensuring that Sparrow stays clean and organized and that items are displayed in the proper places. Another way he upholds the image is by refusing to stock low-end beverage alcohol—like malt liquor or cheap pints—thus ensuring an upscale clientele. Not selling those value products ends up costing Luis an estimated $150,000-$250,000 a year in sales, but he says it's worth it to preserve Sparrow's image.
At the Shipyard store, which is located in a plaza next to Kings Food Markets and the Hoboken Historical Museum, the aisles are wide and open and the products are distinctly displayed. Spirits of all types cover the back wall and surrounding area. Spirits make up 22% of sales at both stores, which stock a total of 1,000 SKUs. Luis notes an increased customer interest in whisk(e)y. Popular offerings include Basil Hayden's Bourbon ($40 a 750-ml.), Jack Daniel's Tennessee whiskey ($46 a 1.75-liter), Jim Beam Kentucky Straight Bourbon ($30), and Baker's Bourbon ($50). Mezcal and Tequila are also popular at the store, with such brands as Espolòn Blanco ($24), Don Julio Reposado ($50), Patrón Silver ($43), Sauza Hornitos ($40 a 1.75-liter), and Ilegal mezcal ($90 a 750-ml.) driving sales.
Several aisles hold hundreds of bottles of wine—displayed in Luis's handmade crates—categorized by country and by varietal or style and carefully curated by Luis and longtime wine director Javier Martinez. There's an entire row reserved for sparkling wines, and across the floor sits a discount wine rack offering the store's best wine deals. Wine accounts for 58% of sales, and Sparrow stocks a total of 2,500 wine SKUs, ranging from Sutter Home ($6 a 750-ml.) to the 2014 Bryant Family Cabernet Sauvignon ($750). Fine wine is the store's focus and accounts for nearly 60% of the business, and notable offerings include the 2016 Artemis Cabernet Sauvignon ($70) from Stag's Leap Wine Cellars, the 2015 Châteauneuf-du-Pape ($110) from Famille Perrin Château de Beaucastel, and the 2014 Sassicaia ($260) from Tenuta San Guido.
California offerings dominate the wine section. "California gives anyone a run for their money at any price," Luis says. "Those wines are the backbone of our business." Some of the store's notable California offerings are Josh Cellars Cabernet Sauvignon ($15 a 750-ml.), Decoy by Duckhorn Cabernet Sauvignon ($20), Joel Gott Cabernet Sauvignon ($15), and Meiomi Pinot Noir ($20). Emphasis is also put on fine wines from Spain and Central and South America, as Luis and many of his team members are Hispanic. Spanish wines include the 2012 Vega Sicilia Valbuena ($165 a 750-ml.) and 2005 Vega Sicilia Unico ($450) from Ribera del Duero, as well as the 2009 La Rioja Alta Gran Reserva 904 ($65). Notable Argentinian offerings include the 2015 Catena Zapata Malbec ($130) and the 2013 Enzo Bianchi Malbec ($60), both from Mendoza. Chilean wines include the popular 2015 Montes Purple Angel ($90) from Colchagua Valley.
Beer makes up 18% of total sales, with approximately 1,000 SKUs available. On a wall adorned with 20 coolers, Sparrow offers mainstream options including Bud Light ($23 a 30-pack of 12-ounce cans), Coors Light ($23), and Heineken ($30 a 12-pack of 12-ounce bottles). However, the store is more focused on its craft options, curated by Luis' nephew Lazaro Luis, who serves as the beer and craft spirits director.
Now Trending
As trends fluctuate in the drinks industry, Sparrow works to keep up with customer interest. Luis notes that this year, the usual summer "monster trend" of rosé gave way to canned hard seltzers. Popular brands at the store include White Claw and Truly Spiked & Sparkling (both $18 a 12-pack of 12-ounce cans). Sparrow also sells canned wines, including House Wine ($6 a 375-ml.), Underwood ($7), and Mancan ($5), although the seltzers are outselling them. "The seltzers are really booming—they're even outselling Budweiser," Luis says.
Luis has observed customers becoming more particular about cocktail mixers. Premium mixers like those from all-natural brand Be Mixed ($10 a 750-ml.) are currently popular, as are bitters from brands including Bittermens ($16 a 5-ounce bottle). Sodas like seltzer and ginger ale are also regularly sold, but the most popular mixer is vermouth.
Sparrow's selection of local craft wine, beer, and spirits is steadily growing. Both stores boast a section solely for products crafted in New Jersey and New York. Local wines include Warwick Valley Winery & Distillery's Cabernet Franc ($15 a 750-ml.) made in Warwick, New York; Wölffer Estate Vineyard's Summer in a Bottle rosé ($25), made in Sagaponack, Long Island; and Alba Vineyard & Winery's Chardonnay ($16), made in Milford, New Jersey. Popular local craft beers include Carton Brewing Co.'s Boat Beer IPA ($11 a 4-pack of 16-ounce cans), made in Atlantic Highlands, New Jersey; Hoboken Brewing Co.'s Cityside IPA ($13 a 6-pack of 12-ounce cans), made in Hoboken; and Kane Brewing Co.'s Head High IPA ($15 a 4-pack of 16-ounce cans), made in Ocean Township, New Jersey. Notable local spirits—which Luis cites as the most popular local category—include Tuthilltown Spirits' Hudson Baby Bourbon ($55 a 750-ml.), made in Gardiner, New York; Corgi Spirits' Earl Grey gin ($35), made in Jersey City, New Jersey; and Heathermeade Distillery's Tree City Artisan vodka ($26), made in Kenilworth, New Jersey.
Making Connections
Over the years, Luis has found that relationships are his store's most valuable assets. "We're dealing with second- and third-generation customers," he says. "There are grandfathers who were visiting us 30 years ago, and now we're seeing the grandsons. You form these long relationships and the bonds become everlasting—you can't put a value on that. I think we're pretty unique in that respect, as not everyone has been around as long as we have. And not many businesses have the combination of relatively high volume and a very hands-on owner."
Luis says customer interactions are even more integral to Sparrow's success, and he prides himself on the connections the staff—which he hails as the "best team in New Jersey, and probably beyond"—has built with the clientele. "The industry has become more about service competitiveness than about price competitiveness," Luis says. He and his staff work hard to create relationships with regulars—who Luis calls "the core of the company"—and foster a pleasant atmosphere that welcomes new patrons. "Sparrow is a neighborhood store, not a destination store, and as such we rely upon the locals and the regulars," Luis says. That's why the store offers countless perks; customers can return products without questions asked or receipts required. Sparrow also offers tasting events every weekend, as well as a larger walk-around tasting held once a year that showcases 250 wines.
Sparrow makes sure to stay connected to customers outside of the store too, updating its website and sending out an email newsletter announcing tastings, events, new products, and sales. The company maintains a healthy social media presence, active on Facebook, Instagram, and Twitter. Advertising and marketing director Rose Rossi, who's been with the company for 25 years, runs the marketing side of the website and social media platforms, and also oversees print advertising. Sparrow ads are featured on New Jersey's PATH trains and street benches. "We bring the print to the people," Luis explains.
The Shipyard store is also active in community service, supporting local organizations and charter schools by offering wine at cost or helping out with logistics and personnel, depending on the scale. In a given year, the store raises $10,000-$20,000 for the arts program at the Hoboken Charter School. Additionally, the staff delivers 50 meals to the Hoboken homeless shelter twice a week. Each year, Luis selects local charities and organizations to support and splits $4,000 among them; notable past organizations have included the Hudson County Schools of Technology and the Veterans of Foreign Wars service organization.
Adapting To Change
Sparrow has gone all-in on what Luis refers to as the "advent of delivery," now common in the beverage alcohol retail industry. "We've embraced delivery, and now we're trying to take it to the next level with fleet management systems to maximize efficiency," Luis says, adding that many young, urban professionals who work long hours don't have time to come to the store to shop. "If they can press a couple of keystrokes and get the stuff delivered, they'll do that instead."
Luis notes that the store's total online revenue, including sales through Drizly, is only about 7% of the business, but it's increasing steadily. "We've been with Drizly for only a year, but it's the fastest-growing part of our business," Luis says. "We just doubled our delivery area with them, and we expect it to bring in at least $250,000 annually within a year." Because of the difficulty of traffic and parking at both the downtown and Shipyard locations, the store operates on a relatively small radius. "That's what we're trying to overcome with delivery services," Luis says. His son, Jackson, is in charge of the store's systems and technology and is working on innovating delivery operations, as well as other technological aspects like inventory management.
During his ample time in the beverage alcohol retail sphere, Luis has seen Hoboken grow and change, with more young people moving in and rents skyrocketing. He's also noticed the emergence of craft players, the rise of Bourbon and whisk(e)y overall, and the shift in customer priorities. "People are no longer cavalier about spending," he says. "Customers are more careful with their money now, no longer casually buying a $250 bottle." Luis says this has worked in Sparrow's favor because the majority of their products are in a realistic price range.
For this year, Sparrow is projecting growth of 5% or higher. "We have 26 competitors in Hoboken alone—not to mention New York City right across the river—for high-end wines," Luis says, "We can't compete against the most aggressive discounters. We're too small and this area is too affluent. But we can match them, and give them a hard time."
Luis recalls a "race to the bottom" among online beverage alcohol retailers in the early aughts. "I couldn't sell something at $20 that was being sold online at $15," he says. "That was really tough, but now people seem to have realized that they can't make money by selling stuff at cost." Big-box sellers don't worry him, as he recognizes that customers will always come to Sparrow for the shopping experience and the enthusiastic staff. "People love the store," Luis says. "They come here rather than go to nearby discounters." The customers can wander the wide aisles, admire the ambiance, and browse the expansive selection of wines, spirits, and beers. Then they can head outside to look across the river at the Manhattan skyline.