Japanese whisky's time has come. Thanks to the whisk(e)y boom and creative new cocktail expressions in the on-premise, the category's awareness has expanded rapidly and now includes not just aficionados, but more casual drinkers attracted by its approachable flavor profile and upscale image. Even though Japan's distillers are struggling to keep up with demand, the category is gaining a rising share of mind—and volume—in the U.S. market.
"Demand for Japanese whisky has been seeing consistent year-on-year increases," says Malini Patel, Beam Suntory's vice president of world whiskies and innovations. "The Suntory whisky portfolio is performing extremely well off- and on-premise, and we've seen more accounts include Suntory whisky cocktails on their bar menus."
The core Suntory whisky range is led by the flagship single malt Yamazaki, which has 12-year-old ($85 a 750-ml.), 18-year-old ($250) and 25-year-old ($1,600) offerings. The portfolio also includes the Hakushu single malt brand, with 12-year-old ($85) and 18-year-old ($250) entrants, and the blended whisky Hibiki, featuring 12-year-old ($65), 17-year-old ($150) and 21-year-old ($250) expressions. The company also launched Japanese Harmony ($65) in 2015 as an introductory label to the Hibiki range. It's a blend of 10 malt and grain whiskies aged in five types of casks.
Last summer, Suntory extended further with the Toki variant ($40 a 750-ml.), a blend of whiskies from the company's Hakushu, Yamazaki and Chita distilleries. Like Hibiki Japanese Harmony, Toki is designed to be an approachable whisky, and both labels have attracted a following in the mixology community. "They work well in cocktails and have reached many mid-level markets," Patel notes. Toki will enter Atlanta and Denver later this year, bringing its U.S. distribution up to 20 states. Patel adds that Suntory has more new whiskies in the pipeline that are set for launch next year.
Steady Expansion
Anchor Distilling Co. has marketed the Nikka Japanese whisky portfolio in the United States since November 2012 and has steadily expanded the brand's footprint. When Anchor began handling Nikka, the focus was solely on major metro markets. Today, the brand is shipped to 49 U.S. states, the lone exception being West Virginia. The Nikka portfolio includes the Taketsuru malt whisky label, which features the Taketsuru Pure Malt ($70 a 750-ml.), Pure Malt 12-year-old ($120), Pure Malt 17-year-old ($150) and Pure Malt 21-year-old ($180) expressions. The lineup also offers single malts Yoichi and Miyagikyo (both $80). Meanwhile, Anchor has been highly successful with Nikka Coffey Grain ($70), which now accounts for about 55 percent of the portfolio's U.S. sales, as well as Nikka Coffey Malt ($75). Both whiskies, made in a Coffey still imported from Scotland, have become darlings in the on-premise.
"A lot of influencers, particularly bartenders, are ramping up awareness for Nikka Coffey Grain," says Anchor president and CEO Dennis Carr. He adds that Nikka's number of accounts grew by more than 30 percent last year, with on-premise accounts making up 45 percent of overall distribution. Carr notes that the non-age-statement whiskies are garnering interest, explaining that Nikka began focusing on such expressions early, which has helped its sales. He says the Taketsuru Pure Malt 17- and 21-year-old expressions are still available, but on strict allocation in very limited quantities. "We don't have enough supply to match demand, although we were still able to grow by 50 percent last year, so we still have a lot of whisky in the market," Carr adds. "Most whisky is consumed and sold through the off-premise, but Japanese whisky has done a great job of embracing the on-premise cocktail culture, and that segment is where we're seeing a lot of growth. Japanese producers have always embraced mixing because it's a big part of the Japanese bar culture."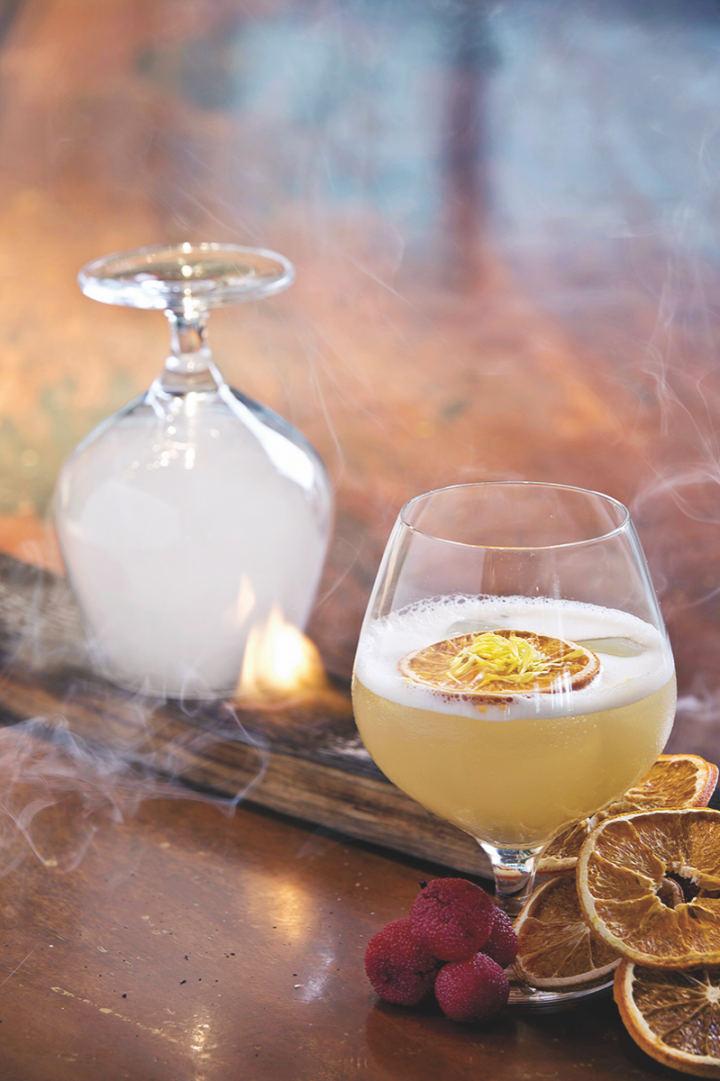 Meanwhile, Japanese whisky's customer base continues to expand, thanks partly to bartenders who are spreading awareness. Carr says the growing perception of quality and authenticity for Japanese whiskies is driving their higher price tag, though he adds that expressions like Nikka Coffey Grain are attainable for a lot of people.
Eric Swanson, director of Japanese spirits and sake for distributor Breakthru Beverage Group, adds that education is paramount for Japanese whiskies and their continued expansion. Swanson expects the category's double-digit growth to continue for at least the next decade, and he says non-age-statement expressions will be a big contributor to that growth. "Everywhere there's exposure, there's also adoption," Swanson notes. He adds that large cities on the U.S. coasts generally have greater awareness of Japanese whisky, but he does see the category permeating into other markets. "The pace of awareness and supply is neck and neck," Swanson explains. "There's room for expansion, and they're laying down more inventory in Japan."
The supply situation is also being helped by some new entrants. Swanson's wife, Yuno Hayashi, is president and managing partner for Tokiwa Imports. Her company represents several smaller brands that have quickly gained steam in the U.S. market, including the Ichiro's Malt portfolio from Chichibu Distillery, the Iwai label from Mars Shinshu Distillery and the Akashi brand from White Oak Distillery.
Retail Gains
Japanese whisky is benefiting from solid progress in the off-premise. At Wally's Wine & Spirits in Los Angeles, co-owner Christian Navarro has seen explosive growth for the category. "Japanese whisky is blowing up in our stores," Navarro says. "People have finally discovered how great Japanese whiskies can be. Our business focuses on the luxury end of the spectrum, so that expansion fits right into what we do. We focus on world-class products, and we feel that many of the newer Japanese expressions represent some of the world's great whiskies."
Navarro says the people who buy Japanese whiskies in his stores are generally connoisseurs who also drink fine Scotch and high-end Cognacs and Bourbons, and he adds that many are purists who prefer to consume their whisky neat. Wally's carries roughly 30 Japanese whiskies and frequently looks to expand its selection. The store's Japanese whisky offerings go up to $10,000 a 750-ml. for Ichiro's Malt Hanyu "The Joker", though Navarro says his overall best-sellers include offerings from the Nikka, Suntory and Mars distilleries.
In San Francisco, The Whisky Shop stocks nearly 20 Japanese whiskies. The store's whisky specialist, Mark Cassidy, notes that the category is popular with his customers and that he often gets requests for whiskies that are no longer available. The Whisky Shop's offerings start at $34 a 750-ml. for Iwai blended whisky and go up to $385 for the Hakushu 18-year-old single malt. Cassidy says the store's top-sellers include the Yamazaki whiskies, Hibiki Japanese Harmony and 12-year-old, Nikka Coffey Grain, and Ohishi Sherry Cask, a whisky that's made from rice.
"There's a Japanese whisky for just about every price point at the moment," Cassidy says. "It's usually seen as something more exotic than domestic whiskies or Scotch, and it doesn't carry the same whiff of stuffiness as those categories. Whatever price Japanese whisky we have, it will sell. It's become a much-desired luxury item for people who want the very best."
Chicago retail shop Ezra's specializes in small-batch and boutique products, and cofounder Jonathan Mandell says Japanese whisky has a loyal following and a growing interest in his store. Ezra's stocks a handful of Japanese labels that generally retail for between $60 and $120 a 750-ml., though some rare aged offerings approach $300 or more. Mandell says Yamazaki 12-year-old and Nikka Coffey Grain are two of his top-sellers. "A lot of people have heard of Japanese whisky, but haven't tried it," Mandell adds. "As with all Japanese products, there's a perception of quality that's reflected in the overall price and market for the category."
On-Premise Attention
Restaurants and bars, and the creative bartenders who incorporate Japanese whiskies on both their spirits list and their cocktail menu, deserve much of the credit for the category's recent fame. Japanese whisky naturally does well at Japanese-themed on-premise venues, but it's also gaining traction in other types of eateries. Daniel Grajewski, beverage director for Mina Group, says Japanese whisky labels get attention at many of the company's 25-plus U.S. venues, from its popular modern steakhouse Bourbon Steak to the fine dining Michael Mina concept and the Japanese izakaya Pabu.
"Even before we had Japanese restaurants, we had Japanese whisky on our radar," Grajewski says. "We've set the goal of offering the best whisky collection in the country, and Japanese whiskies are a big player for us. They've done really well." In Mina Group's non-Japanese restaurants, the menus offer five to seven labels, and they're most often consumed neat or on the rocks, while at Pabu in Boston, the list boasts over 30 Japanese whiskies and has a full roster of cocktails that also incorporate the spirit. "Every venue wants more Japanese whisky," Grajewski adds. "Every restaurant wants more of those rare and hard-to-get bottles."
Pabu has locations in Boston and San Francisco. One of Pabu Boston's top-selling cocktails is its Yakuza series, which mixes Japanese whiskies with tea and changes regularly to highlight different offerings. The most recent Yakuza comprised Hibiki Japanese Harmony with Bénédictine liqueur and chamomile tea ($17). "Some people are scared of whisky because it can be strong," Grajewski says. "This drink highlights the delicacy of Japanese whisky and shows that it's not something to be afraid of." Pabu Boston also lists the Old Fashioned–inspired Classic Lolita ($15), mixing Iwai whisky, Fee Brothers Old Fashioned bitters, Regans' No. 6 Orange bitters and Okinawa sugar, served over hand-cut ice. The restaurant offers a Japanese whisky flight that provides tastes of White Oak's Akashi label, Nikka Taketsuru Pure Malt and Hakushu 12-year-old ($30 for three 1-ounce pours).
High-end izakaya-style restaurant Zuma, which has three locations in the United States—New York City, Miami and Las Vegas—and 11 units globally, also puts a heavy emphasis on Japanese whiskies. Jimmy Barrat, the concept's global bar development director, says the category is doing very well internationally and has been on an upward trend domestically over the last five years. The restaurants list 15 to 20 Japanese whisky labels in each location and feature several cocktails that incorporate the spirit.
Zuma's Japanese Old Fashioned ($16 in Las Vegas) comprises Suntory Toki and a house-made sugar-syrup bitters—mixing Angostura Aromatic bitters, brown sugar and water—served over ice, while its Japanese Penicillin ($16) blends Suntory Toki, honey, house-made ginger syrup, fresh yuzu juice and egg whites, served in a glass that's been smoked over a barrel stave. "These drinks have been very well received across the country," Barrat says. "The Japanese Old Fashioned has been one of the most successful cocktails on our menu. We're currently developing a selection of Japanese Highballs to truly reflect the way the Japanese drink whisky."
The Asian fusion concept Departure Restaurant + Lounge, which has locations in Denver and Portland, Oregon, features a range of Japanese whiskies. Mike Donaldson, the senior restaurant manager for Departure Denver, notes that his customers gravitate to the category because they don't often find it in other restaurants in the city. "There are elements that are completely unique to Japanese whisky that you just can't find in other categories," Donaldson says. "The only limiting factor is its price point. The majority of our Japanese whisky goes out in our signature cocktail the Piston Honda, though we do sell quite a bit in a rocks glass over a large cube of ice as well." Japanese whiskies at Departure range from $25 to $110 a 2-ounce pour.
Departure Denver's Piston Honda ($14) mixes Hibiki Japanese Harmony with Bonal Gentiane-Quina aperitif, Luxardo Maraschino liqueur and Fee Brothers West Indian Orange bitters. "It's a spirit-forward, stirred drink that really highlights the Hibiki," Donaldson explains. "It's our No.-1 selling drink and the response has been overwhelmingly good." Meanwhile, the Departure restaurant in Portland offers the Toki Toddy ($14), made with Suntory Toki, lemon juice and maple syrup that's been infused with cinnamon, clove, nutmeg, allspice, cardamom, coriander and Szechuan peppercorns.
The chic cocktail lounge Arbella in Chicago features Japanese whisky in a few mixed drinks, and bartender Robert Giles says his customers prefer it in cocktails instead of neat or over ice. Arbella's Nagano Mule ($12) comprises Iwai whisky, Fentimans Ginger beer, lemon juice and cinnamon-clove syrup, while its Rising Sun ($15) mixes Iwai with Dolin Dry vermouth, Bénédictine liqueur, Fee Brothers Plum bitters and Campari aperitif.
"Japanese whisky is still an unknown quantity to many people, but interest is there because they want to explore new areas and brands," Giles says. "I always tell our guests that Japanese whisky is exciting because there are no rules. Distillers can use whatever grains and barrels they want, which gives them so many possibilities to try new and exciting things."