Glen and Jim Knight had different visions of their futures when they were young men just exiting college. The sons of Bill Knight, president and owner of the venerable Wine House retail store in Los Angeles, each sought a unique path that was—at least initially—unrelated to wine. But eventually, each felt the pull of the family business.
Glen and Jim joined their father's business in the 1990s, and in 2000 they took over buying responsibilities, positions they retain today. Both part-owners, Glen serves as the New World buyer while Jim is the Old World buyer. Together, and with their father still active in the business, the two are ushering in fine wine appreciation for the next generation of consumers.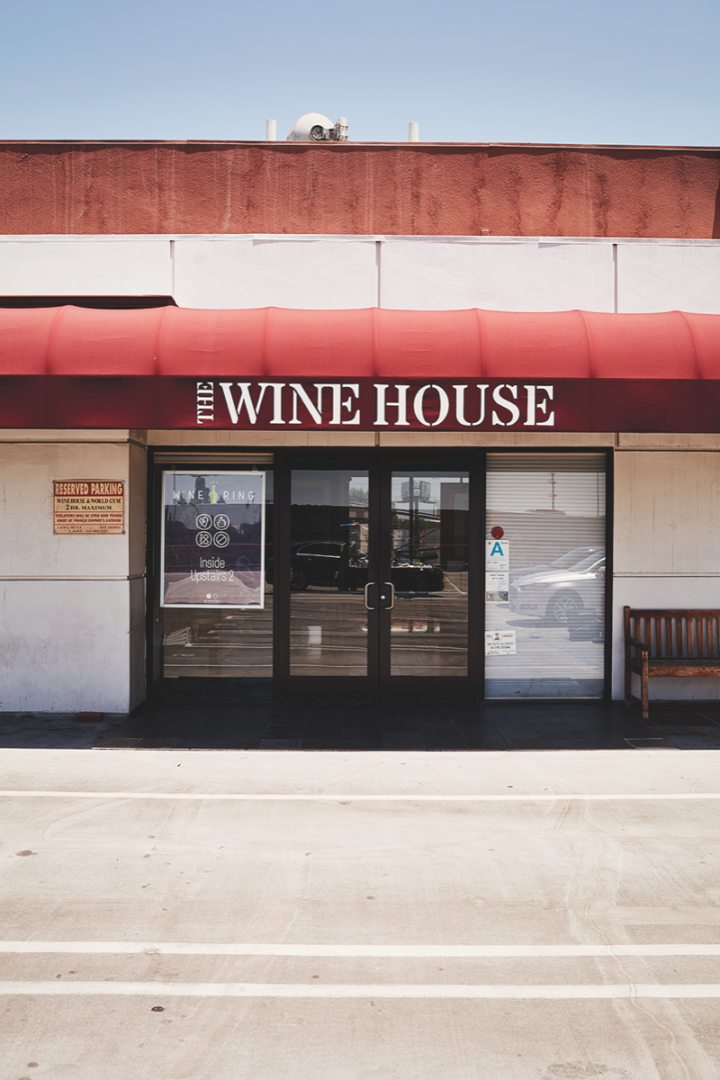 Jim Knight says he and his brother have sought to balance the wants of the store's longtime customers with desires of a younger crowd. "As time goes on, we find that people say this is where their parents shop," Jim says. "So Glen and I have to stay cutting-edge and carry wines that are cool and hip. With both of us traveling all the time and having our ears to the ground, we're definitely keeping in front of trends."
The brothers focus on selection and customer service, relying on themselves and a team of highly knowledgeable sales staff to spread the fine wine word in Los Angeles. They supplement the personal interactions with a wide array of tastings and events, offering an experience rather than simply a transaction.
Glen says that their time on the floor, spent mingling with customers and discussing and selling wine, is the best part of the job. "Buying is fun, but selling is a lot more fun," he says. "Definitely our number-one focus is customer service. Having great inventory is one thing, but if you don't have the customers for it, it's pointless. Then you just become a museum of very cool wines that don't turn."
For curating a cutting edge collection of wines and adapting successfully to the current market, Jim and Glen Knight have been named 2017 Market Watch Leaders.
Getting Their Starts
A love of wine and the desire to run a retail business didn't come immediately for either Jim or Glen. They were around the store as children—Bill Knight entered the business in 1978 and bought out his partners in 1984—but neither intended it as their career.
Glen attended Linfield College in Oregon with the dream of working for Nike. He had connections for an internship, he says, but instead landed a part-time job as a "cellar rat" at Argyle Winery. As a one-time emergency fill-in for a tasting room employee, he realized he had a knack for selling wine.
Glen jumped to Sokol Blosser as an assistant tasting room manager, and when he graduated from college, he began looking for work with a wine and spirits distributor. But before that search came to fruition, his father called. "He had just had a couple of managers leave," Glen recalls. "I came back, started from the ground up, and in 2000 Jim and I took over the buying."
Jim also got the call from Bill in the mid-1990s, after he had earned a degree from University of Southern California and moved to Santa Barbara as a struggling musician. "I really didn't catch the wine bug until 1994 when I was living up there," Jim recalls. "I took a job with Pierre Lafond of Lafond Winery and Santa Barbara Winery in their tasting room. I needed a part-time job while I was playing music."
Jim says he was ready to embark on a winemaking career when Bill's call prompted a switch. "In 1997, when my dad saw that I had a passion and love for wine, he asked if I wanted to come learn the business and become an owner in training." For his part, Bill Knight says he didn't pull strings to get winery work for his sons. In fact, he didn't know they were pursuing the work until after they were hired.
"I think Glen and I initially tried to differentiate ourselves from our father," Jim says. "But I moved to Santa Barbara near wine country and Glen moved to Oregon near wine country. It was always in our blood—we just didn't know yet."
Transitioning The Business
Now both in their 40s, Glen and Jim have been integral to The Wine House's continuing success for the past 20 years. Bill, a 1993 Market Watch Leader, remains involved, walking to the store in West Los Angeles most days and taking care of myriad administrative tasks. "We don't want him to leave," Glen says, noting that the three have fun running the business despite some hard rules from the elder Knight. And Jim admits that both brothers still look to him for answers on a variety of fronts.
Nevertheless, the two brothers are putting their own stamp on the family business. When they became buyers in 2000, Jim took on imported wine and Glen handled domestic purchases. Those roles have evolved somewhat, with Glen now focusing on all New World wines and Jim in charge of Old World wine purchases. "Before, there was only one buyer and he was very limited with his time, because he was also the manager," Glen says. "When we took over, we were able to allow more suppliers into the store and bring in all the unique brands. We're almost like two stores inside of one. We take passion in finding the small production stuff, as well as just carrying the standard selection. We also import directly. We bring in whatever we want from around the world at competitive prices, which is something we weren't doing before."
Jim adds that in contrast to the past, "now there are two owners who aren't behind the scenes. Clients can work directly with an owner. My father was always behind the scenes and had somebody else running this store due to his full-time job in investment banking. Glen and I can be in front of the client, getting to know what they want, and that has helped out with our purchasing as well."
At around 25,000 square feet, The Wine House carries between 6,000 and 7,000 SKUs, depending on the season. The vast majority of the stock is wine, which accounts for about 86 percent of sales by value. Another 9 percent is in spirits sales, while beer accounts for 1 percent, and revenue from classes and seminars makes up the remaining 4 percent. The store has annual revenue of $18 million to $20 million. Bill says that since the recession, revenue has grown at about 5 percent annually.
Competitive Pressures
"Southern California is one of the most difficult markets in the nation," Jim says. "It's so densely populated with wine stores now, much more so than when my father started," and the grocery and chain stores weren't so numerous. "The biggest thing in Los Angeles is that the traffic just gets worse and worse. We used to be a destination spot, but that's no longer the case. We've had to make sure we have a huge internet presence. A lot of people shop online, then come in on Saturday or Sunday to pick up their order."
The two brothers heavily promote the store's selection, mainly through daily email blasts, each featuring a wine that has caught their fancy in some way. "Because our customers love our feedback, we write at least the first paragraph of every email," Glen notes. "We start all of our emails with our own take on the wine first, then use the critics' scores as a backup. The first thing we want to promote is our relationships and why we chose this wine."
Those emails go out to local customers, as well as clients from around the country. Online orders account for about 20 to 25 percent of volume sold, and a high percentage of those sales are within California. The Wine House also delivers locally, a necessity "because of the crazy traffic," Jim says.
The Wine House is also investing in Wine Ring, an app designed to help match wines with consumer taste preferences. The app allows consumers to generate a preference profile through a rating system and then receive personalized recommendations. "You basically rate a wine, and after you've done a bunch of these ratings, the app can figure out your tasting profile," Jim explains. "There's an intimidation factor to wine and we're trying to lessen the intimidation. It's also a way for us to see what people are buying and in turn to sell them the right wine instead of just blasting them via email. This is another huge thing that's differentiating us from our competitors. This will make us better with our customers because we'll be able to focus on exactly the style of wine they're looking for."
Expanding Local Knowledge
To further differentiate itself from the Southern California competition, The Wine House holds numerous tastings, classes and seminars for wine drinkers of all levels. The Wine House has a restaurant and wine bar upstairs from the store, called Upstairs 2, which opened in 2006. Serving dinner to the public Wednesday through Saturday, the restaurant is used to hold events on other nights.
"With all of our events we try to tie it in with either the winemaker or owner, not a national sales manager or brand ambassador," Glen says. "Our consumers want to see and talk and feel the real thing. People love it."
The Wine House calendar is full of dinners, classes and events. The store is also an approved program provider for the Wine & Spirit Education Trust (WSET), holding certificate classes throughout the year. "A high percentage of our sales staff has passed WSET—that just goes to show the knowledge base that we have," Jim notes. "Their knowledge is coming not only from the education they've had here, but from formal wine education as well."
Glen adds that holding the classes in their store gives them an edge with wine-savvy professionals throughout Los Angeles. "When they are getting their jobs as sommeliers in the community, they always mention Wine House as the place to go to get their wine," he says. "We know every single person who takes the class. It's a great way to spread The Wine House word."
Jim and Glen take their efforts with local sommeliers further, Jim says, trying to befriend top restaurant professionals throughout the city. "If Osteria Mozza carries a particular Italian wine that is doing really well, those Mozza customers want to go find it somewhere," he says. "We'll make sure we're carrying the hot wine at Mozza or Spago or République. That's another form of customer service."
Looking Ahead
Several years ago, Bill Knight tried to expand his business with a second Wine House location in the Valley east of Los Angeles. "It was a disaster and I'll never do it again," he says, noting the less-premium purchasing patterns of clientele in the region. Bill's sons haven't embarked on any expansion, although they admit that a smaller satellite store, perhaps in the city's burgeoning Echo Park neighborhood, has certain appeal. It's risky, however, not least because brick-and-mortar retail is losing traction to online and delivery-driven options.
"My father did such a great job of marketing this store and becoming so well known in the Los Angeles area," Jim says. "We'll never be able to duplicate that somewhere else because I think times are changing. Brick and mortar may be a thing of the past."
So the goal for the immediate future remains more modest. "We don't want to mess up a good thing," Jim adds. "We hear so many stories about the next generation messing it up, and we are working really hard not to be that stereotype."