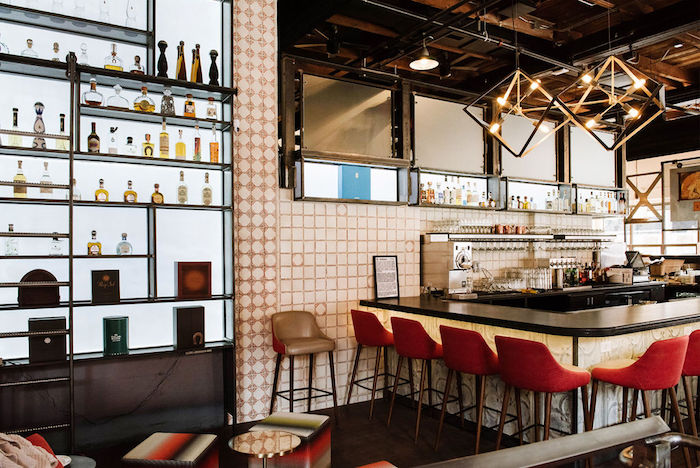 The Tequila category has been on fire in recent years and acceleration has come at all tiers, from value brands to the top end. Increasing consumer awareness and appreciation for Mexico's native spirit have boosted sales on-premise, where savvy operators continue to introduce upscale brands. At the highest level, some bars and restaurants are offering Tequilas priced at more than $100 an ounce to customers who are willing and able to appreciate the spirit's finest expressions. It's a small and select customer base, but it's one worth nurturing.
"We like to showcase the diversity and craftsmanship of Tequila and Tequila-making," says Jeff Volkman, the Tequila ambassador for Rio Grande Mexican Restaurant, which has five locations in Colorado. "Having high-end Tequilas elevates us for those who care and are curious about the category. Tequila has been a top growth spirit for several years, and Mexican food and culture in general have been really growing. Most of our upscale Tequilas are going to folks who are interested in this diverse, dynamic, and tasty spirit."
Rio Grande stocks roughly 60 Tequilas, and boasts a locked Tequila vault to house its most prized labels. Some of the restaurants' top ultra-premium offerings include 1800 Colección Extra Añejo ($125 a 1-ounce pour), Jose Cuervo Aniversario ($125), Clase Azul Ultra Añejo ($113), and Gran Patrón Piedra Extra Añejo ($40), which the venue serves in Riedel crystal flutes. Volkman says the company's downtown Denver restaurant sees the most traction with upscale Tequilas and that the location employs a Tequila ambassador to help support those offerings.
Hand-selling is often critical for top-tier spirits. Gymel Torre, the office manager at El Agave Restaurant & Tequileria in San Diego, has his staff help guests navigate the Tequila menu. The venue offers about 400 Tequilas and mezcals and displays empty bottles throughout the bar and dining room to create a spirits-centric environment. El Agave's priciest Tequila pour is Revolución Oro Añejo Cristalino ($135 a 2-ounce pour), and it's accompanied by a roster of extra añejos priced at about $45 for 2 ounces. Every neat pour of Tequila at El Agave is served with a house-made sangrita to cleanse the palate.
"Most people who come to our restaurant have Tequila as part of their experience," Torre says, adding that the venue's staff is very knowledgeable and delights in helping guests make Tequila selections. "We want to showcase Mexico's best. Tequila is the best spirit there is and our guests' reaction is always positive."
The Covid-19 pandemic has heavily impacted on-premise spirits sales, especially at the high end. In Miami, Tequiztlán Mexican Restaurant has a lengthy menu of more than 300 Tequila and mezcal offerings that includes blancos, reposados, añejos, and a special Yolo (You Only Live Once) section with the highest-end labels. Yolo offerings include Clase Azul Ultra Añejo ($200 a 1-ounce pour), Casa Noble Selección del Fundador ($165), and Jose Cuervo Aniversario ($135). Specialty Tequilas are served in unique custom sipping glasses and presented on gold plates.
"Our Yolo Tequila section hasn't moved much during the pandemic, but the premium selections—especially the well-known Tequilas—have been moving nicely," says Tequiztlán manager Stephanie Ortiz. She points to upscale Tequilas like Casa Dragones Joven, Don Julio 1942, Gran Centenario Leyenda Extra Añejo, and Jose Cuervo Reserva de la Familia Platino ($12-$35 a 1-ounce pour) as higher-end labels that haven't lost much traction during the pandemic. She also notes that because her venue positions itself as a high-end Mexican restaurant, having so many top-tier labels lends credibility and fits in with the overall concept.
"We need high-end Tequilas to show that Tequiztlán is high-end and that the bar is upscale," she explains. "There are people who can't believe guests pay so much for Tequila, but also regulars who don't look at the price and just order Tequilas by name or ask for recommendations, saying that price isn't an issue. Most customers who enjoy and appreciate Tequila see the value behind these products. We're proud of our Tequila program."