"Oregon wine is compelling and thought-provoking," says Stacey Gibson, wine director and general manager of The Woodsman Tavern in Portland, Oregon. Gibson left a sommelier job at Corkbuzz in New York City to follow her dream and join the Oregon wine scene. "Every Pinot Noir reflects its vintage and vineyard, and Oregon's cooler climate produces excellent acidity, even in a ripe vintage," she adds.
Wine production in Oregon rose from 1.6 million nine-liter cases in 2004 to 2.8 million cases in 2014, according to the Oregon Wine Board. The last few years have been marked by increasing optimism and investment in the state. That trend has been bolstered by ongoing consumer interest in the state's top varietals—Pinot Noir and Pinot Gris—fueled by exceptional harvests in 2014 and 2015. And an increasing number of out-of-state winemakers are carving out their place in the country's third-largest wine-producing state.
"The recent investments by major players nod to the state's potential," says Ryan Harms, owner and winemaker at Union Wine Co. in Tualatin, Oregon. "These large players can also help tell the Oregon story, and that will raise awareness."
Big Buys
Companies located outside of Oregon have made headlines with substantial investments in the state since 2013. Firms that have expanded their vineyard holdings in recent years include Woodinville, Washington–based Ste. Michelle Wine Estates for its Erath brand in Dundee, Oregon; Domaine Drouhin Oregon in the Dundee Hills region of the Willamette Valley; and Seattle-based Precept Wine for Primarius and Battle Creek Vineyards' Unconditional, both sourced from the Willamette Valley.
In addition, Santa Rosa, California's Jackson Family Wines purchased a winery and vineyards in Oregon, adding several Willamette Valley Pinot Noirs to its La Crema line. Burgundy's Maison Louis Jadot acquired a vineyard in the Yamhill-Carlton region of the Willamette Valley and unveiled Résonance Pinot Noir, the company's first venture outside of France. Joe Wagner's Copper Cane Wines & Provisions—based in Rutherford, California and known for launching the Meiomi label, now owned by Constellation Brands—debuted the Oregon-sourced wine Elouan. Healdsburg, California's Foley Family Wines acquired The Four Graces in the Willamette Valley, and Judy Jordan—founder and former owner of Russian River Valley's J Vineyards—purchased Willamette Valley vineyards for her new Santa Rosa, California–based The Capra Co. As the supply of land shrinks, Oregon-based wineries are also snapping up vineyards.
Like Washington, Oregon is already known for some allocated cult wines, and the arrival of sommeliers-turned-winemakers brings additional prestige to the state. In 2014, sommelier Rajat Parr and winemaker Sashi Moorman partnered with investor Charles Banks on highly rated Evening Land Vineyards in the Eola-Amity Hills region of the Willamette Valley. Sommelier Larry Stone—formerly of Rubicon Estates and Evening Land Vineyards—also purchased land in Eola-Amity Hills in 2013 and released the first wines for his startup Lingua Franca brand last year.
Pinot Passion
"Oregon's wine economy is healthy," says Ted Baseler, president and CEO of Ste. Michelle Wine Estates. Like others in the wine industry, Baseler expects investment and growth to continue, despite Oregon's rising land prices, temperamental climate and low yields. He notes that escalating land values are being driven by demand for Pinot Noir, which commands a higher price than other varietals, and the grape only grows successfully in a few world regions. Résonance winemaker Jacques Lardière says the state's soils, weather and topography make it perfect for Pinot Noir. "Oregon is such a good place for this sensitive grape variety," Lardière says.
Chris Cullina, director of sales and marketing for Dundee-based Argyle Winery, agrees. "Pinot Noir is the reason we're all here and the reason that continued investment is worthwhile," he says. The company produces several sparkling and still wines, which are marketed by Distinguished Vineyards & Wine Partners.
When consumers think of Oregon, they think of Pinot Noir. "Just as New Zealand is known for Sauvignon Blanc and Argentina is known for Malbec, Oregon is known for Pinot Noir," says Precept Wine CEO Andrew Browne. "Oregon has carved a niche, and that focus helps it get onto wine lists and retail shelves." He adds that most sommeliers strive to feature a range of Oregon Pinot Noirs on their lists.
Yet insiders agree it's expensive to make wine in the state. "Although Oregon wine premiumizes a company's portfolio, growing cool-climate Pinot Noir isn't a low-end proposition," says John Caruso, vice president of Dreyfus, Ashby & Co. The company markets the Domaine Drouhin Oregon portfolio, as well as Cloudline and the soon-to-be-launched RoseRock label. "Oregon has strong price pressures, huge vintage variations and low yields, so it's hard to keep the price and quality consistent," Caruso adds.
Oregon's small vineyard parcels make it difficult to scale operations, according to William Hatcher, founder and CEO of Rex Hill Vineyards and A to Z Wineworks in the Willamette Valley. "Particularly in northern Oregon, the average size of vineyards necessitates a patchwork to achieve scale," Hatcher says. Precept's Browne notes that the financial commitment in the state is greater than in other regions. "Oregon wineries are committed to vertical production," he explains. "You can't grow your business if you don't have the right clones for the elevation, soil and sun."
Although the entry of outside interests into Oregon has provoked some skepticism, most say it validates Oregon's potential and will build market recognition for the state's wine industry as a whole. "I don't agree with calling the recent newcomers to the Oregon wine platform 'outsiders,'" says Ed King III, CEO of King Estate in the Willamette Valley. The producer of the King Estate and Acrobat labels is the state's largest winery. "Jackson Family Wines' interest clearly brings positive attention to Oregon, and Judy Jordan's reputation is excellent," King adds. "These winemakers and business people are responsible producers, not slash-and-burn companies."
Serious Commitment
Because making wine in Oregon is a challenge, most predict the recent arrivals are in it for the long haul. "Newcomers have the same passion as local winemakers because starting an Oregon wine business is a long-term play," Dreyfus, Ashby's Caruso says. Cullina of Argyle notes that sustainability has a large role. "Out-of-state entities will follow the Oregon playbook because sustainability is part of the state's DNA," he says. "Oregon wines have a green halo, and consumers expect them to be sustainable."
Consumers also associate Oregon with fresh ideas. Oregon Wine Board vice chairman Steve Thomson notes that Portland's vibrant food, beverage and music scenes increase Oregon's name recognition and draw millennials to the category. That innovation extends to the market, says Thomson, who's also COO and executive vice president of sales at Cristom Vineyards in Eola-Amity Hills. He cites Union Wine Co.'s canned offerings as an example.
Union markets the Underwood brand—available in 750-ml. bottles and 375-ml. cans—as well as the Kings Ridge and Alchemist labels. Harms focuses on making Oregon wine at accessible prices. "Although fairly uncommon for Oregon wines, approachable price points are attractive to consumers, especially those just starting to drink wine," he notes.
Several Oregon wineries with highly rated super-premium wines also offer lower-priced wines as entry points to the category. The A to Z, Acrobat and Cloudline brands all have straightforward labels and outsell the higher-end wines in their portfolios. Although they cost more than entry-level California wines, they're still within reach of budget-conscious millennials. Keeping with the preferences of that demographic, several Oregon wineries have also rolled out rosés.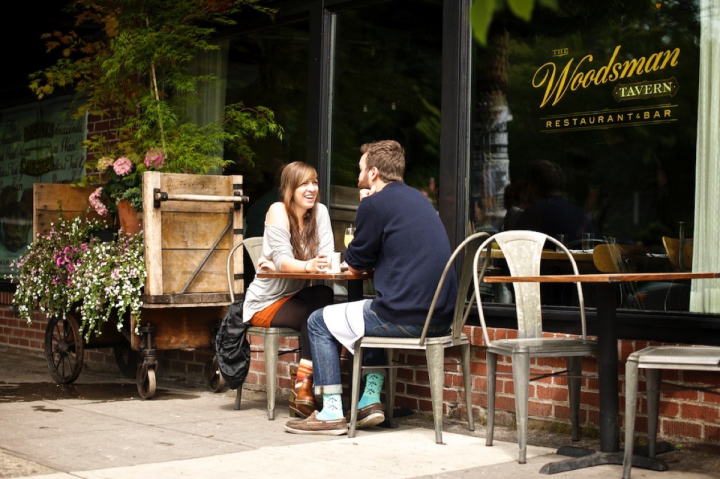 Advocating For Oregon
A to Z's Hatcher recommends that the industry do more to establish Oregon as a brand. "We need to collaboratively market Oregon's wines based on the state's beauty and mystique, rather than just telling consumers about the AVAs and facts," he says. The Willamette Valley Wineries Association has helped build Oregon's image among retailers and restaurateurs through its annual Oregon Pinot Camp, launched in 2000. Every summer, 50 wineries collaborate to educate about 270 wine buyers. For three days, participants stick their hands in the soil, taste barrel samples and attend workshops. Then they return to their restaurants and stores, presumably as acolytes for Oregon.
Patti Davidson, owner of the Vintage Wine Shoppe in Birmingham, Alabama, attended Pinot Camp in 2003 and returned to her hometown to launch a consumer tasting by the same name the following year. More than 30 Oregon wineries participate in the event, which is now in its 13th year. The store's sales of Oregon wines—which number about 150, including 100 Pinot Noirs—are strong, with the 2013 Four Graces Willamette Valley Pinot Noir ($24.99 a 750-ml. bottle) and the 2013 Adelsheim Willamette Valley Pinot Noir ($28.99) as the top sellers from the state. The 2014 Underwood Pinot Noir ($5.99 a 375-ml. can) is gaining traction, as are Oregon Chardonnays like the 2013 Bethel Heights Estate Chardonnay ($30.99 a 750-ml. bottle).
Oregon's retailers and restaurateurs benefit from a proliferation of choices. More than 70 percent of the state's 676 wineries produce fewer than 5,000 cases a year, according to the Oregon Wine Board. Many sell their wines wholesale to local restaurants and stores, as well as directly to consumers.
These small-production wines appeal to locals and tourists alike, says The Woodsman's Gibson. Oregon wine comprises one-third of the tavern's wine volume, and Gibson pours 44 wines from the state. She recently increased the number of Oregon selections by 50 percent and says they'll soon comprise 75 percent of the list. She focuses on benchmark labels, as well as wines from small producers. The 2013 J.J Sauvignon Blanc ($9 a 5½-ounce pour; $32 a 750-ml. bottle) and the 2014 Walter Scott Willamette Valley Pinot Noir ($56 a 750-ml. bottle) are strong sellers. "I organize the Oregon Pinot Noirs by AVA to highlight their differences," Gibson says. "For example, some guests like Pinot Noir from Dundee Hills for its floral notes. When they enjoy a wine from a particular AVA, they'll try other selections from the same appellation."
Diversity Reigns
Oregon's most renowned and prolific wine region is the Willamette Valley, which includes six prominent AVAs within its borders. But good grapes come from all over the state, and many wineries source fruit from diverse regions to hedge their bets against an unpredictable climate.
Oregon's Walla Walla Valley AVA, which straddles the state's border with Washington, is drawing investment from wineries on both sides. "Most of Walla Walla's prime vineyards are on the Oregon side," says Oregon Wine Board's Thomson, noting that Cabernet Sauvignon and Syrah dominate and land values are rising fast. Willamette Valley Vineyards, Napa Valley's Cakebread Cellars and St. Helena, California–based Duckhorn Vineyards have recently made plays in the area. Thomson predicts that more wineries will invest in the Oregon side of Walla Walla in the next few years.
Several wineries are betting on the state's No.-3 varietal, Chardonnay. Plantings are on the rise, as Dijon clones suitable for the cool climate replace former vines. "We're bullish on Chardonnay," says Argyle's Cullina. Many Oregon wineries make Chardonnay, including Rex Hill, A to Z, Erath, Drouhin, King Estate, Benton Lane, Brick House, Ponzi Vineyards and Willamette Valley Vineyards. Yet King of King Estate maintains that Chardonnay production will likely remain limited, as Oregon's smaller-scale wineries won't be able to compete on price with giants from California and Australia.
Some may characterize Oregon's wine industry as fragmented, but King says the state's small wineries contribute to its appeal. "The Oregon wine business is truly diverse, alternative and different," he explains. "Oregon stands in the face of consolidation and sameness. We support the small wineries and collaborate with other producers to promote Oregon wine because we want the state's wine industry to perform well as a whole."
Following the recent flood of investment, Oregon's wine industry is poised for its next phase. Hatcher of A to Z says that although recent investment will benefit the industry, it's time for the state to augment its sales and marketing. King Estate's King notes that continued funding creates a rising-tide effect that benefits the entire industry. Yet he sees that investment as a springboard into the future rather than as an end unto itself, adding, "Now we need to plant some more grapes."