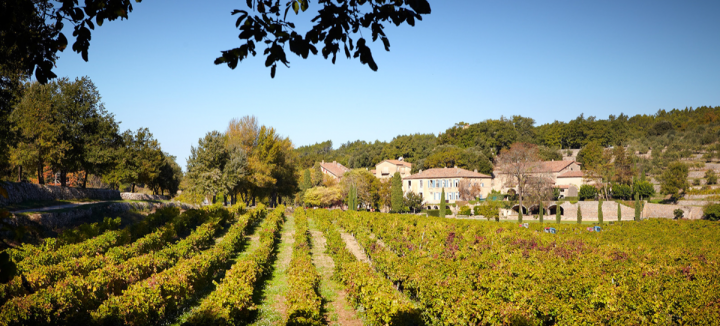 In recent years, the picture for rosé wine has changed dramatically. "The category has undergone a complete transformation," says Martin Sinkoff, vice president and director of marketing at Frederick Wildman & Sons. "Rosé is no longer just a blip. Today, it's as important as Champagne."
That change has been spearheaded by French rosés—mainly from Provence, where rosé accounts for 90 percent of total wine production. Rosé exports from Provence are growing at double-digit rates, led by Château d'Esclans, producer of Whispering Angel (around $21 a 750-ml. bottle). Imported by Shaw-Ross International, Château d'Esclans increased 55-percent to 118,000 cases last year, according to Impact Databank. Backed by associations with upscale summer living, the brand has become one of the market's top 10 French wine labels.
Similar success has been seen in Languedoc-Roussillon, led by winemaker Gérard Bertrand. The Gérard Bertrand brand rose 23 percent to 160,000 cases in the United States in 2015, according to Impact Databank. Volumes for 2016 are predicted to reach 250,000 cases. As recently as 2010, Gérard Bertrand's U.S. volume was just 20,000 cases.
Rosé offerings have been driving that growth. The Gérard Bertrand Gris Blanc rosé (around $16 a 750-ml. bottle) and the Cote des Roses rosé (just under $20) have both done well. Last year, Bertrand nationally launched two rosés from his Château la Sauvageonne franchise. The first was Wild Woman (a translation of "Sauvageonne"), retailing at $25 to $30. Further upscale is GMVV ($60 to $70), named for its Grenache-Mourvèdre-Vermentino-Viognier blend.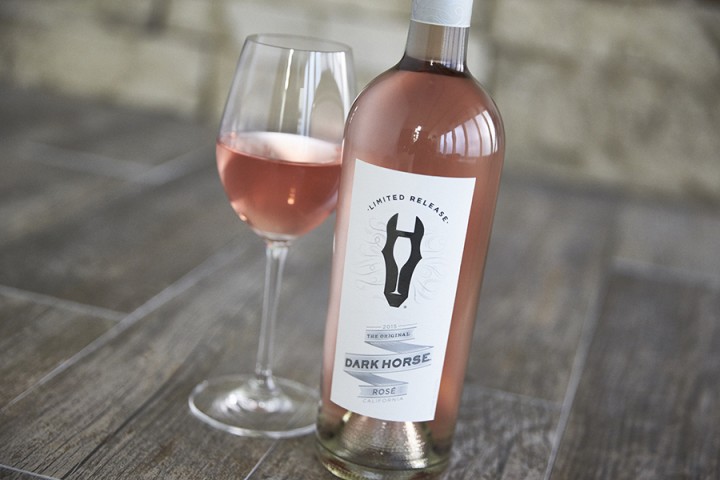 Fighting Misconceptions
Historically, rosé has faced an uphill climb in the United States. "In this market, rosé was always hampered by the popularity of White Zinfandel," says William Terlato, CEO of Terlato Wine Group. "People who wanted a serious rosé thought everything pink was White Zinfandel." But that connotation is rapidly fading. "If you walk into a store in any major urban market, retail space devoted to premium rosés is now dominating," notes Stephen Brauer, president and CEO of Pasternak Wine Imports.
The sweeter White Zinfandels that once ruled the market still do large volumes, often at prices below $8 a 750-ml. bottle. The rosés now captivating consumers are dry—and usually priced in the $12-to-$25 range. "Prices are bunched up at just under $20 for Provençal rosés," Terlato notes. "Our rosé labels range from $12.99 up to $19.99." Meanwhile, Jean-Luc Colombo, the largest rosé in the Palm Bay International portfolio, retails at $12.99 a 750-ml. bottle.
Some companies see opportunity for dry rosé at slightly lower prices. E. & J. Gallo Winery rolled out a limited-edition rosé from its Dark Horse label ($9.99 a 750-ml. bottle) in March, aiming to attract newcomers into the category. But rosé at that price point can be iffy territory, says retailer Sam Messina, co-owner of North Andover, Massachusetts' Wine ConneXtion. "There are a lot of good bargains at $10, but the White Zinfandel feeling comes into play," he notes. "People figure they should spend more money." Messina says the $14 price point resonates with his customers. His top-selling rosé is Domaine Houchart Côtes de Provence rosé ($13 a 750-ml. bottle).
Seasonal Shifts
There's no doubt that demand for rosé jumps when the weather gets warmer, but the category is less seasonal than it once was. Messina had to scramble for inventory to get through the winter until the 2015 vintage hit the shelves this spring. "I tried to buy as much as I could before the market depleted," he explains. "By February, we had only a few cases left—just in time to start placing orders for early spring. It's definitely a year-round wine for us."
Petra Polakovicova, wine director at Epic Steak in San Francisco, sees a similar trend. "Rosé is still seasonal, but the seasons are getting longer," she says. "People are starting to ask for rosé in February, not May, and they're drinking it through October and November."
Meanwhile, the field continues to become more crowded. But Sinkoff of Frederick Wildman isn't concerned. "The more, the merrier," he says. "I'm not worried about the competition because the category is growing so fast. Right now, there's no such thing as too many brands or too much wine. The market is absorbing it all."