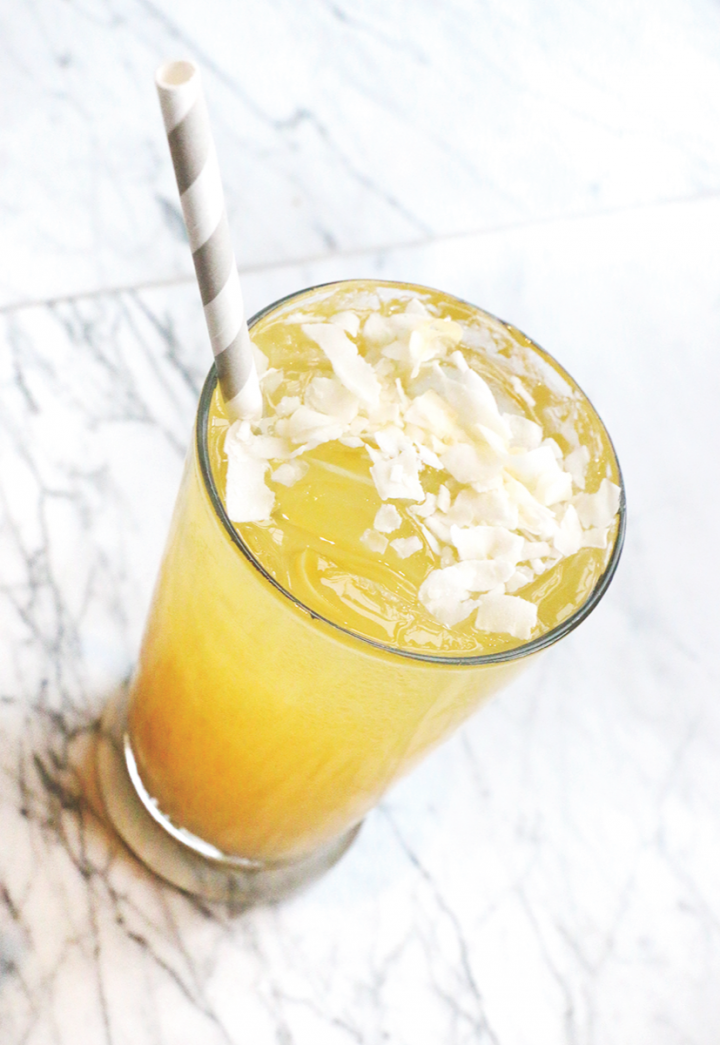 Our country's affinity for carbonated beverages is deeply rooted. There's an undeniable nostalgia associated with soda—from the classic Coke bottle to the iconic images of old-fashioned soda fountains. Now, soda is a go-to ingredient for mixologists across the country, and many establishments have begun producing sodas in-house.
"There's a reason the Rum and Coke is a classic: Soda just works well in cocktails," says Erick Castro, proprietor and bartender at Polite Provisions in San Diego. At his venue, Castro creates a number of seasonal flavors—including maple, tiki-spiced, cinnamon, pineapple, blueberry-lavender and pome-granate—and uses them in drinks like the Uncle Jalapeño ($8), made with jalapeño-infused Cabeza Tequila and pineapple soda. "We've been reverse-engineering sodas and spiking them to make our own custom cocktails on draft," Castro explains. "There's nothing like having the ability to create your own soft drink to blend with spirits." He adds that he often needs a soda flavor that doesn't exist on the market. For Polite Provisions' Mr. Brownstone cocktail ($8), Castro created a cinnamon soda to mix with Jameson Irish whiskey and house-made bitters. "We were able to find the perfect balance for the taste profile of the whiskey," he says. Another popular concoction is the First Lady, made with Beefeater gin and blueberry-lavender soda.
At Remedy, a Dallas restaurant and bar inspired by the soda fountains of the early 1900s, beverage director Máté Hartai creates syrups that become the base for the spirited sodas dubbed "Highballs" on the menu. Flavors range from cashew-orange orgeat to raspberry-pomegranate bitters. Inste™ad of simply adding carbonated water to the syrup, Hartai uses a Multiplex carbonator, which circulates soda water on a constant loop, keeps it cold and adds the maximum amount of carbonation.
While his carbonation system is decidedly modern, Hartai says Remedy maintains the essence of the old-school soda fountain, where customer interaction was paramount. Since most of the bar's tools—including the carbonation system—are located under the counter, Remedy's bartenders aren't hidden behind their gear. Keeping with the vintage vibe, the Highballs ($10) skew classic. The top-selling Rx Painkiller comprises the venue's banana-pineapple soda, Mount Gay Eclipse rum, Bacardi rum, orange juice and coconut flakes. Other Highballs include The Violet Hour, made with 42Below vodka and cucumber-mint-juniper soda, and The Melon Ball, mixing J.M. rhum agricole and melon-apricot soda.
There's no carbonation system at Founding Farmers, a restaurant concept with four locations in the Washington, D.C., area. Instead, chief mixologist and beverage director Jon Arroyo makes pop the old-school way, crafting syrups and blending them with sparkling water. Founding Farmers sells upwards of 1,500 soda drinks a week across all four venues.
Founding Farmers' menu gives customers the ability to create their own spiked sodas by choosing a base flavor like ginger, hibiscus, cranberry spice or blackberry-thyme and then selecting a spirit to accompany it. Arroyo points to a customer favorite, the Strawberry Mule ($12), which combines El Jimador Blanco Tequila, house-made ginger beer, muddled strawberry, fresh ginger, Regans' No. 6 orange bitters and a float of Del Maguey Vida mezcal.
Soda production isn't without its challenges—Remedy's Hartai points to high equipment costs, while Arroyo mentions the amount of work that goes into creating the volume of syrup his customers demand—but it's become necessary in the craft cocktail world. "Patrons understand value and are increasingly better-educated," Arroyo explains. "They expect you to make everything from scratch, including soda."