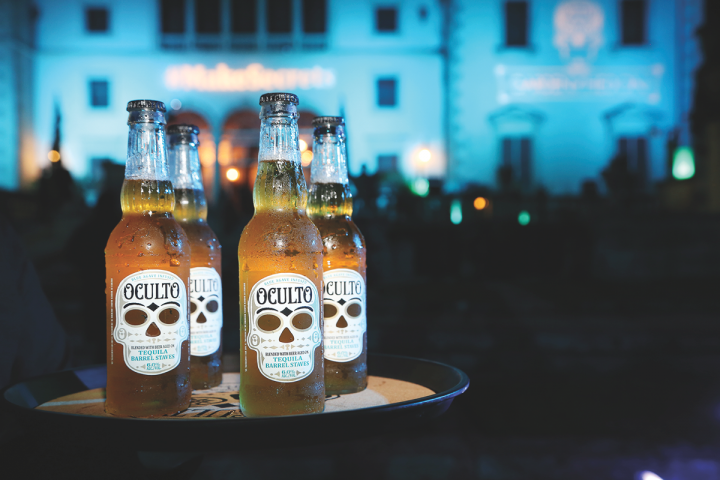 Nearly a decade ago, San Marcos, California–based sibling breweries The Lost Abbey and Port Brewing Co. opened for business. Their first products included the brandy barrel–aged Angel's Share ale and the Bourbon barrel–aged Older Viscosity stout, and the response was overwhelmingly positive. Since then, the company has expanded its use of spirits barrels for aging beers, according to cofounder Tomme Arthur.
These days, Arthur isn't alone: Spirits-inspired beers have become one of the hottest beer trends. "The technique provides an opportunity for one-of-a-kind products," says Kelly Taylor, owner of KelSo Beer Co., in Brooklyn, New York. "Every barrel-aged beer is slightly different, and each time you use a barrel for aging, its character changes, which means the barrel and the beer are forever evolving."
Sachin Patel, co-owner of the two-unit Five Points Bottle Shop in Athens, Georgia, calls it a form of brand-building. He points to demand for limited-edition brews and the frenzy created by social media. Five Points stocks all the barrel-aged brews it's able to access and typically prices them between $10 and $30 a 22-ounce or 750-ml. bottle.
Numerous breweries offer beer that's aged in Bourbon barrels. Chicago's Goose Island Beer Co.—now majority-owned by Anheuser-Busch InBev—began experimenting with Bourbon barrels in the early 1990s, and the company's annually released Bourbon County stout (pricing varies by market) remains a sought-after label for beer aficionados. Other beers aged in Bourbon barrels include The Lost Abbey's Track #8 quadrupel, Track #10 imperial stout and My Black Parade American strong ale (all $15.99 a 375-ml. bottle), which launched this past October and replaces Older Viscosity.
Brewers are now expanding beyond Bourbon barrels and aging beer in other types of whiskey casks, as well as rum, Tequila and wine barrels. The Lost Abbey's Santo Ron Diego strong ale ($15.99 a 375-ml. bottle) is aged in rum barrels. Scotland's Innis & Gunn brand—available in more than 20 states and growing—offers Rum Aged, a beer that's aged with rum oak chips. Several craft breweries, including KelSo, have used spent Jameson Irish whiskey barrels to age their beers. "The people who've tasted that beer love the unique flavor combinations," Taylor says, noting that the brew was only released for sampling and special events.
Tequila-influenced beers could be the next wave. In March 2015, Anheuser-Busch InBev launched Oculto (pricing varies by market), which is aged on Tequila barrel staves, nationwide. In recent months, the brewer has conducted on-premise sampling during events at the Vizcaya Museum and Gardens in Miami and the Marquee Nightclub & Dayclub in Las Vegas. The Lost Abbey's Agave Maria ($15.99 a 375-ml. bottle) is aged in Tequila barrels as well.
Beer marketers and retailers say spirits-inspired brews appeal to drinkers seeking flavor diversity. "Consumers understand spirits and the taste profiles of rum, Tequila, whiskey and Bourbon," says Innis & Gunn founder Dougal Sharp. "The idea of those flavors enhancing the beer-drinking experience captures the consumer's imagination, and it gives them a taste of both worlds." Sharp and Five Points' Patel say barrel-aged brews appeal to craft beer and spirits consumers alike. "There's a rising interest in local, limited-edition beers with a high alcohol content," Patel notes.
Arthur of The Lost Abbey agrees that barrel-aged beers provide good sales opportunity for merchants. Retailers who offer these types of brews can attract collectors looking to stock cellars or shoppers in search of unique gifts. "In the on-premise, these beers can provide some great variety in small keg formats, which means bars can rotate them in and out on a regular basis," Arthur says.
Spirits-inspired beers are expected to continue gaining in popularity. "Beer lovers crave them," says Innis & Gunn's Sharp. "And new consumers coming into the category don't want dull, flavorless beers. Wood- and spirits-aged beers are especially appealing to them." Patel agrees. "It's a growing segment," he notes. "And consumers haven't gotten their fill yet."