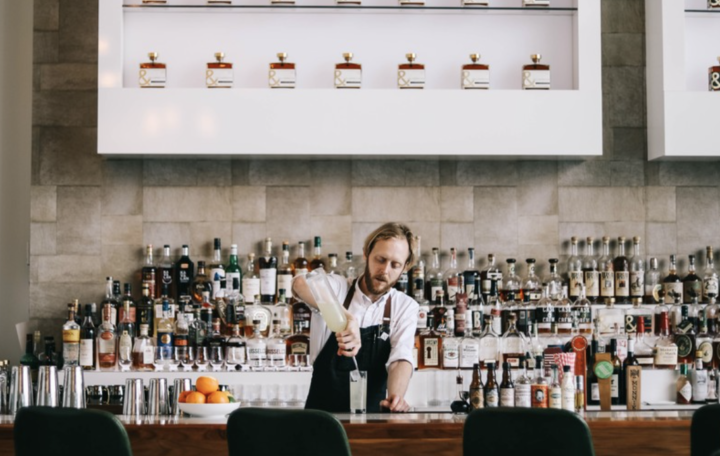 A year ago, the Bourbon renaissance was at full throttle, even after a decade-long run of success. Distilleries were expanding, tourism was thriving, and innovation was proceeding at a record pace. Then came Covid-19, and all that has happened since. But Bourbon, remarkably, has seen significant acceleration for most of its key brands.
Much of the growth has been driven by the consumer gravitation toward dependable, big-volume brands during the pandemic. Like most retailers, Ryan Maloney, owner of Julio's Liquors in Westborough, Massachusetts, has seen strong sales of Jim Beam White Label and Jack Daniel's Old No. 7. "People went back to the legacy brands, particularly at the start," Maloney notes. Similary, Evan Williams has been seeing "historic growth," says Susan Wahl, group product director at brand-owner Heaven Hill Brands, with depletions crossing the 2 million-case mark this year.
But those successes tell only part of the story, as higher-end Bourbons have also seen strong demand, with labels at $40 and above taking greater shelf space at retail. "Overall, we haven't seen the trade-down that, quite honestly, some of us were worried about," says Lawson Whiting, CEO of Brown-Forman. "The ultra-premium and super premium labels are still growing very nicely. So even in this environment and this set of circumstances, the premiumization trends continue."
Stream Of Innovation
Bourbon is also witnessing a steady stream of innovation, nearly all of it targeting the higher tiers. "Demand for new products continues, despite the unprecedented circumstances of this year," notes Beam Suntory's president of North America Greg Hughes. After restoring the 9-year age statement to the Knob Creek brand, Beam Suntory added Knob Creek 12-year-old ($60 a 750-ml.) to the permanent lineup in April, followed by a limited-release Knob Creek 15-year-old ($100) in June. Both Knob Creek and Beam Suntory's Basil Hayden's brand showed double-digit growth during the first half of 2020, and a new round of Beam Suntory releases is set for later this year. "We expect Bourbon to remain a popular gift choice this holiday season," Hughes says.
This month, Heaven Hill Brands is introducing Elijah Craig Toasted Barrel ($50 a 750-ml.), a new upscale extension finished in toasted barrels designed in partnership with Independent Stave Co. to create an extra layer of complexity and sweetness. "At 47% abv, it has an exceptionally smooth finish," notes Wahl. Toasted Barrel is available nationally, though on a fairly limited basis. Elijah Craig launched a rye extension earlier this year, line-priced with Elijah Craig Small Batch at $30. The rye is currently sold in Oregon, Georgia, North Carolina, and South Carolina, with marketing focused on mixology. "We're communicating how it can be used in cocktails, with programming centered on the Old Fashioned and how to make it at home," Wahl adds.
Elijah Craig sister brand Larceny, meanwhile, has laddered up with Larceny Barrel Proof ($50 a 750-ml.), which rolled out earlier this year. Similar to Elijah Craig's Barrel Proof label, it's an annual release shipping three times a year—in January, May, and September. Its marketing features the Kentucky Mule cocktail, whose ginger beer pairs well with Larceny's wheated profile. Both Elijah Craig and Larceny's core labels, meanwhile, have been showing exponential growth, with Elijah Craig Small Batch up 35%-40% and Larceny up 20%-30% year-on-year, Wahl says.
Within the Jim Beam brand family, Jim Beam Black is showing double-digit growth rates, Hughes notes. And Beam Suntory portfoliomate Maker's Mark—which leads the super-premium segment—is rolling out its Maker's Mark 2020 Wood Finishing Series Limited Release ($60 a 750-ml.) this fall, following last year's introductory release which featured a unique finishing program. "Ever since we launched Maker's Mark 46 back in 2010, we've been fascinated by the way different wood finishing staves, prepared in different ways, can accentuate the characteristics of our Bourbon," notes Hughes.
Beam Suntory has also been active on the rye side, reviving its Old Overholt brand. Earlier this year, it raised the proof on the core Old Overholt ($18 a 750-ml.) from 40% to 43% and redesigned the packaging. This month it's extending with Old Overholt 114 Proof ($30), and in October it's rolling out Old Overholt 11-year-old ($75), a limited release made from just 50 barrels. Both those labels are for Ohio and Pennsylvania only. Beam Suntory also recently unveiled a local partnership to help preserve Old Overholt's original site at historic West Overton in Scottsdale, Pennsylvania.
In Bardstown, Kentucky, Bardstown Bourbon Co. launched in 2016 as a contract distiller, and now has 7 million proof gallons of annual capacity. But now, the company is putting out its own brands; last spring it launched its "Series" lineup, starting with the Fusion ($60 a 750-ml.), Discovery ($130), and Collaboration Series ($125), initially sold in Kentucky, Indiana, Tennessee, Illinois, California, and Florida. "We've added Maryland, Delaware, Washington, D.C., Nevada, Colorado, and Texas this year," says Bardstown's vice president of brand sales and marketing Herb Heneman. Bardstown recently launched Fusion Series No. 3, using the same blend as No. 1 and No. 2, but with older whiskey, and rolled out Discovery No. 3, a blend of two 13-year-old Bourbons and a 10-year-old. "Out next in the Collaboration Series is a 9-year-old Bourbon aged 18 months in Copper & Kings Destillaré Orange Curaçao barrels, and 2021 will see Collaboration Series releases featuring Phifer Pavitt Cabernet Sauvignon and The Prisoner Wine Co.," says Heneman, adding that a new Collaboration release with a rum producer is also forthcoming.
Bardstown's neighbor Lux Row Distillers fired up its new distillery in January 2018. "All our products are aged at least four years, so we won't be dumping our first barrel until January 2022, but we're definitely looking forward to it," says brand manager Eric Winter. Owned by Luxco, Lux Row currently has more than 55,000 barrels aging in its rickhouses. Its brands—including Ezra Brooks, Blood Oath, Rebel Yell, and David Nicholson—are still sourced from other Kentucky distilleries, but eventually will be supplied by the new distillery, where expansion continues. "We recently added a third rickhouse, and a fourth is being built," notes Winter. "We have plans for six rickhouses in total, each holding 20,000 barrels."
Lux Row's latest innovation is Daviess County, whose roots date back to Owensboro, Kentucky-based Daviess County Distilling Co. in 1874. The Daviess County brand was released into about 40 states and includes three expressions—Straight Bourbon ($40 a 750-ml.), Cabernet Sauvignon barrel-finished ($45), and French oak cask-finished Bourbon ($45), all at 48% abv. As for its core portfolio, Lux Row has several new releases on tap that weren't yet revealed at press time. Meanwhile, its Rebel Yell brand is transitioning to the new name of Rebel, starting with the Rebel Distillers Collection, which received TTB approval last summer. Its 10-year-old single barrel expression will now be known as Rebel 10 Year Single Barrel, having received TTB label approval in May.
Lux Row also has a 50-50 partnership with Steve and Paul Beam on the smaller Limestone Branch Distillery in Lebanon, Kentucky. Its star brand is Yellowstone, which consistently receives scores of 90 and above from Whisky Advocate. This month Yellowstone unveiled its 2020 Limited Edition Armagnac Cask-Finished Bourbon ($100 a 750-ml.), a 50.5% abv expression with an allocation of just 15,000 bottles nationwide. Limestone Branch's other Bourbon brand is the smaller-volume Minor Case rye.
This past March, Diageo unveiled Bulleit Blenders' Select No. 001 ($50 a 750-ml.), the first in what will be a series of limited-edition releases crafted by the Bulleit blending team, this iteration by Eboni Major. Bulleit is also building a new distillery in Lebanon, Kentucky that will be among the largest carbon-neutral distilleries in the U.S., with annual capacity of 10 million proof gallons. It initially will make Bulleit Bourbon, but the plan is to produce other whiskies there as well.
Bulleit has shown remarkable growth in the U.S. market, more than doubling its volume since 2014 and poised to cross the 1.5-million case mark this year, not far from super-premium leader Maker's Mark's nearly 2 million cases. Just off the pace but rising fast is Woodford Reserve at No 3. "Woodford was first sold in the U.S. in 1997, and it's had double-digit growth every year since then," notes Whiting. "Its Double Oaked extension is a very healthy label that consumers and whiskey aficionados love."
Beam Suntory is also making a major commitment to innovation at the James B. Beam Distilling Co. home in Clermont, Kentucky with construction of the new Fred B. Noe Craft Distillery—a $60 million project named for Beam's current and seventh-generation master distiller. The facility, slated for completion next year, will produce around 1.2 million proof gallons annually. "It will give us more flexibility and technology to elevate our innovation capabilities, and serve as a workspace for eighth-generation distiller Freddie Noe to create the Bourbons of the future," says Hughes. "It will also be the production home of Booker's, Baker's, and Little Book."
Losing The On-Premise
Even with the unprecedented off-premise surge sparked by the pandemic, it's been difficult to compensate for the loss of on-premise business—not only in volumes and margins, but also in terms of brand building. The changes wrought by Covid-19 have thus necessitated a rethink on how to approach the market, and some of those ideas may well become permanent.
"We've already seen the impact of Covid-19 on how we launch a brand—typically done in the on-premise—and how consumers shop, adding in more e-commerce," says Brown-Forman chief brands officer Matias Bentel. "We're working to provide short-term solutions like cocktails-to-go, or even testing RTDs on-premise. We're also working to understand whether these trends will remain for the long term, and how can we capitalize on them to offer better products and solutions for the on-trade. We think the popularity of curbside takeout and delivery options will continue even when on-premise restrictions lift, so we're working closely with our on-premise partners on a city-by-city, state-by-state basis as outlets come back into action or are required to limit service again."
Beam Suntory has been recalibrating its on-premise strategies in similar ways. "With more than 30 U.S. states allowing restaurants and/or bars to sell cocktails to-go, bottled spirits, or both, we're doing all we can to support our customers in this uncharted space," says Hughes. "Our teams have been agile and creative in adjusting to a changing on-premise landscape, most notably in the development of that to-go programming."
As for at-home cocktails, flavored Bourbons continue to play starring roles. "Jim Beam Peach has been the brand's most successful innovation ever, and it's Beam Suntory's top share gainer in the most recent Nielsen data," notes Hughes. And Jack Daniel's Tennessee Apple, which was introduced in October 2019, is now at 210,000 cases in the U.S. market, according to Brown-Forman's Whiting. "Apple has done well with consumers staying home, and Tennessee Honey and Tennessee Fire both are still bringing new consumers into the Jack family," he says. "Together they're at 2.4 million cases globally, so it's a big business at this stage."
At Heaven Hill, the Evan Williams flavors represent a key component of the at-home mixology strategy. "They're at 300,000 cases this year," says Wahl. "Peach and Apple are leading some of that, but Honey is right in there too. The flavors continue to find a home with people looking for lighter Bourbons, particularly for summer cocktails."
Bottled-In-Bond And Beyond
Much of Bourbon's current trends are tilting toward bottled-in-bond and extra-aged Bourbons. "We're definitely seeing more interest in bottled-in-bond," says Wahl. "You can tell it's become more mainstream when an approachably priced brand like Evan Williams sees its  bottled-in-bond expression be on fire in recent years, as a trade-up option to Evan Williams Black. Ten years ago, you wouldn't have seen that. There were lower-priced bottled-in-bonds on the market, but people didn't really know what they were buying. Now bottled-in-bond has become more premium, but we're seeing growth across all price points where it plays."
Heaven Hill is well-positioned in the segment. "We produce the most  bottled-in-bond whiskey of any distillery today," notes Wahl. Its Heaven Hill Bottled-In-Bond 7-year-old ($40 a 750-ml.) launched last October in eight states, and made an impressive showing on Whisky Advocate's Top 20 list, finishing at No. 4. "We didn't anticipate the turn on the shelf at that price point—and then came the Whisky Advocate Top 20 honor, which saw the brand sell out far more quickly than we expected," says Wahl. "That forced us to rethink our expansion plans, so right now it's still in its launch markets of California, Texas, New York, Georgia, Florida, Illinois, South Carolina, and Colorado."
Also in the Heaven Hill fold is Old Fitzgerald Bottled-In-Bond, released each spring and fall as part of the brand's Decanter Series. This year's spring edition was a 9-year-old Bottled-In-Bond ($90 a 750-ml.), and a 14-year-old will roll out in October. "Old Fitzgerald has been tapping into the two important trends of  bottled-in-bond and extra-aged Bourbons," notes Wahl. Heaven Hill also has Henry McKenna—a  bottled-in-bond, single-barrel expression with a 10-year age statement—as well as J.W. Dant and J.T.S. Brown, both of which have bottled-in-bond expressions.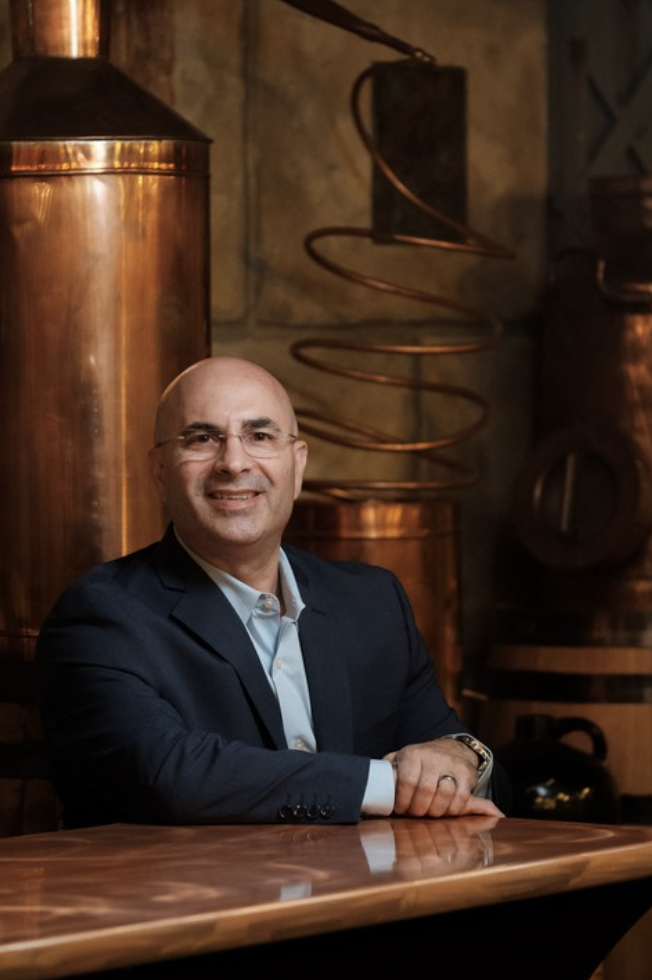 Among extra-aged and collectible expressions, in July Michter's began selling the 2020 edition of its limited-release 10-year-old Single Barrel rye ($160 a 750-ml.), and last month it started rolling out the two 2020 releases of its annual Legacy Series labels under the historic Bomberger's and Shenk's names. Both those non-age statement whiskies are vintage-dated with the 2020 release year. Michter's is also releasing some of its US*1 Toasted Barrel Finish rye this month, according to company president Joseph Magliocco.
Last year, Diageo won Whisky Advocate's Whisky of the Year honors with George Dickel Bottled-In-Bond 13-year-old ($36 a 750-ml.), a Tennessee whiskey distilled in 2005. It followed that release with another Dickel Bottled-In-Bond expression—this one 11 years old and distilled in 2008—priced at $40 and available in limited quantities.
Newport, Kentucky-based New Riff Distilling focuses exclusively on  bottled-in-bond and single-barrel whiskies, leading with its New Riff Bottled-In-Bond Bourbon ($40 a 750-ml.), Bottled-in-Bond rye ($48), and Single Barrel Bourbon ($50). This past summer, the company launched New Riff Backsetter ($50), a  limited-edition run of Bourbon and rye, with around 2,250 bottles available in California, Illinois, Indiana, Kentucky, Tennessee, and Washington, D.C. The whiskies are made using a portion of the backset—liquid strained from the mash after distillation and added to the next batch's fermentation—from a run of peated malted barley.
New Riff does about half its business in single barrels—an unusually high ratio, but one that reflects current trends as interest in older expressions has gone hand-in-hand with the rise of single-barrel and private-barrel Bourbons. Lately, though, there have been some snags in progress due to Covid-19. "It will be interesting to see how it all goes this year," says Maloney of Julio's Liquors. "We do a lot of sampling for our single barrels, and I can't tell you how many tasting appointments in Kentucky got canceled. People have made alternative arrangements—sending out samples and so forth—but inevitably things got delayed a bit. We were fortunate in that we had things in place, but you probably won't see some private-barrel stuff pop until late in the fourth quarter."
Looking Ahead
As the Bourbon category's expansion continues, the market is also absorbing the increased presence of some rising craft players, particularly those acquired by the major multinationals. Moët Hennessy-owned Woodinville, for one, has been expanding outward from its Washington base. It moved into California and Oregon in 2018 and entered a flurry of new states last and this year, boosting its footprint to 20 states and Washington, D.C., according to Woodinville co-founder Orlin Sorensen. Kentucky-based Rabbit Hole Distillery is also growing; it's currently on track to have a national footprint this fall, helped by the distribution network of brand partner Pernod Ricard. Rabbit Hole is focused on four core products, including three Bourbons and one rye. Pernod Ricard-owned Smooth Ambler, meanwhile, has two main Bourbons in its portfolio, Contradiction and Old Scout, which was relaunched last year. Pernod also owns the Kentucky-based Jefferson's and Texas-based Firestone & Robertson craft players.
Looking ahead, the big companies are continuing to plan for more Bourbon production. "We currently have 3.3 million barrels resting in 125 rackhouses in Kentucky," says Hughes of Beam Suntory. "We expect to invest more than $1 billion every five years to make Bourbon in the state, in grains, barrels, and capital expenditures." Heaven Hill has reached nearly full capacity after the most recent expansion at its Bernheim distillery, which now can produce 1,300 barrels a day, but it's still creating more barrel warehouses—building new ones as well as replacing older ones with larger-capacity warehouses. "We're now holding just under 1.7 million barrels barrels of whiskey," says Wahl.
While Bourbon's long bull run looks set to continue, the impact of Covid-19 makes it difficult to predict the future. "We've made up a lot of what we've lost in the on-trade, and we're continuing to see momentum for Old Forester and our other key American whiskey brands," says Campbell Brown, president of Brown-Forman's Old Forester Bourbon brand. "We've all had to think on our feet and learn new ways of doing things. It will be interesting to see how the current environment impacts how we do business for many years to come."