When Michael "Buzzy" O'Keeffe opened The River Café under the Brooklyn Bridge in 1977, no one expected the venture to succeed. "Everybody said I was crazy and that it was a dangerous area," he recalls. "I said, 'It's not dangerous—it's just empty. I'll bring people there.' And that's what happened. Before we knew it, we had kings and queens coming to Brooklyn to eat."
Nearly 40 years later, the Michelin-starred River Café has become a mainstay of New York City fine dining, boasting such chef alumni as Larry Forgione, David Burke and Charlie Palmer. Guests can choose a three-course prix-fixe menu ($120) or the chef's tasting menu ($150), with an optional wine pairing designed by wine director Joseph Delissio. The River Café's extensive list focuses on California and Bordeaux labels, with selections at every price point ($14 to $35 a glass; $33 to $12,500 a 750-ml. bottle).
In the 1970s, a high-end restaurant on Brooklyn's waterfront seemed absurd. Today, competition for real estate couldn't be hotter, and Brooklyn's culinary culture has grown increasingly influential despite the fact that the borough isn't actually an independent municipality—though if it were, it would be the fourth most populous in the United States, home to 2.6 million people. These days, Brooklyn boasts a flourishing creativity that draws both tourists and residents alike to its different neighborhoods. Many of these areas—including Dumbo, Williamsburg, Bushwick, Greenpoint, Park Slope, Prospect Heights, Gowanus and Red Hook—have undergone significant demographic changes in the last decade or two.
Jonathan Butler began tracking Brooklyn's changing landscape in 2004 with his blog Brownstoner. Seven years ago, he and Eric Demby, the former communications director for borough president Marty Markowitz, opened Brooklyn Flea, a Saturday craft and flea market in the Fort Greene neighborhood. In 2011, it spawned a food-centric offshoot, Smorgasburg, which set up in an abandoned section of waterfront in Williamsburg. "We gave a home to some of the entrepreneurial creativity that was beginning to hit the national and international stage," Butler says. "It's probably the biggest business incubator in the city." He notes that Brooklyn Flea and Smorgasburg have given rise to multiple brick-and-mortar outlets of popular vendors, such as Mighty Quinn's BBQ and Ramen Burger. Last year, Butler and Demby opened food and beer hall Berg'n in the dynamic Crown Heights neighborhood.
Creative Spirits
Nowhere is Brooklyn's innovation more visible than in its cocktail culture. Venues like The Long Island Bar, Clover Club and Dram boast award-winning mixologists and critical accolades, while restaurants have made cocktails an integral part of their drinks programs. "The bar has been raised a lot for cocktails," says Doug Crowell, who operates the restaurants Buttermilk Channel in Carroll Gardens and French Louie in Boerum Hill with chef Ryan Angulo. "People are educated and have an expectation of much higher quality than they did 10 years ago."
In 2011, Joshua Boissy and Krystof Zizka launched Maison Premiere, an absinthe-focused spot that mimics a 19th-century New Orleans drinking den, in Williamsburg. "When we opened, we wanted to put hospitality front and center," says head bartender William Elliott. Maison Premiere's formula met with immediate success, with lines stretching around the block for its $1 oyster happy hour. The bar has expanded to include a substantial seafood menu, and Elliott notes that customers' palates have evolved. "People will walk in off the street calling for 80-year-old classic cocktails, and that wasn't happening four years ago," he says.
Maison Premiere has an exhaustive, mostly French wine list, as well as craft beers on tap and in bottles, but cocktails are the main attraction. Elliott points to the Walcott Express ($14), comprising Germain-Robin absinthe, Sapin 55 herbal liqueur, house-made lime cordial, lime and mint, as a recent customer favorite. "One thing that differentiates our cocktail program are the high-acidity drinks that go well with seafood," he says.
Off-premise sales also reflect consumers' increasing spirits knowledge, especially as locally made products gain shelf space. "Located where we are, near Brooklyn Bridge Park, we get a lot of domestic and international tourists wanting a souvenir, and they often take a bottle of locally produced whiskey or gin home with them," says Tim Farrell, wine buyer for Cobble Hill retailer Brooklyn Wine Exchange, which offers 80 to 90 American whiskies, many made in Brooklyn.
Ron Kyle, who owns Dry Dock Wine & Spirits in Red Hook, notes similar trends. "Whiskey is growing so fast, we struggle to keep enough on our shelves," he says. Dry Dock regularly offers single-barrel bottlings of Red Hook producer Van Brunt Stillhouse's Rye Malt whiskey ($39 a 375-ml. bottle).
Sophisticated Tastes
Unlike Manhattan venues, Brooklyn restaurants can't rely on foot traffic to bring in customers. "There's a much less dense population in Brooklyn, so I want a menu where everyone can agree to come to dinner at my place," says Buttermilk Channel's Crowell. "I want a place where people can bring their kids and celebrate their birthdays or anniversaries."
This strategy means offering a wide variety of dishes, from fried chicken ($25) at Buttermilk Channel and steak-frites ($26 to $38) at French Louie to ample vegetarian options. The same tactic carries over to the wine list. At French Louie, the selection is dominated by French and American labels ($9 to $42 a glass; $38 to $280 a 750-ml. bottle). "In Brooklyn, people are really interested in trying new things," Crowell explains. "They tend to pick the weird thing they haven't heard of." At his restaurants, Oregon Pinot Noir, Finger Lakes Grüner Veltliner and Bordeaux sell well, while traditional choices like Merlot draw little interest.
Francine Stephens, who opened the upscale pizzeria Franny's  in Park Slope with her husband Andrew Feinberg in 2004, also finds increasing customer interest in trying new wines. "I've never been much into pleasing the people with my wine list," she says. "A lot of guests are very open to a new wine experience." Franny's changes its wine list often, but focuses on sustainable Italian producers, with about 15 offerings by the glass ($10 to $16) and over 100 bottles, from the 2011 Ascheri Fontanelle Barbera d'Alba ($39) to the 1987 Cantine del Castello di Conti Boca ($150). Most customers at Franny's, Buttermilk Channel and French Louie prefer wines under $50 a bottle. "Affordability is key," Crowell says. "People are looking for wine at a significantly lower price point here than in Manhattan."
Brooklyn has enough residents to support a whole host of wine bars, including such venues as natural wine–focused June in Cobble Hill and Italian venue D.O.C. in Williamsburg. Pubs and sports bars dominated in blue-collar neighborhood Bay Ridge when area native and beverage alcohol industry veteran John Avelluto opened The Owl's Head wine bar there in 2011. "The idea was to expose people to more wine," he says. "We have uncouth varietals and styles, and we try to educate people about what the world of wine can offer." Now a neighborhood fixture, The Owl's Head hosts tastings, wine and food pairings, and events showcasing local history and artists. Its wine list changes frequently, but always includes The Owl's Red ($10 a glass), custom-made by nearby producer Red Hook Winery. Other popular labels include the 2007 Tenbrink Chardonnay made by Abe Schoener ($12), the 2013 Louis-Antoine Luyt Santa Juana Pipeño País ($8) and the Corte Pagliare Verdieri Viadanese Sabbioneta Lambrusco ($12).
Retailers say that Brooklyn wine consumers have become increasingly sophisticated. Dry Dock's Kyle has built a customer base by offering at least 50 wines under $12 at all times. In the last 18 months, however, he's observed more customers purchasing higher-priced wines. Brooklyn Wine Exchange also has about 50 wines priced at $13 or less. Farrell has noticed more people trading up as well. "Going into our sixth year, we've found that the average sale has gone up quite a bit," he says. "People trust us to recommend something in the $15-to-$25 range." Brooklyn Wine Exchange offers 950 wine SKUs, with Loire Valley reds, New York–produced labels and Italian varietals selling well.
Local Focus
Brooklynites certainly enjoy consuming beverage alcohol, and many of the borough's residents also have a penchant for production, with six wineries, nine breweries and 15 distilleries calling Brooklyn home. Red Hook's Sixpoint Craft Ales and Williamsburg's Brooklyn Brewery have become household names across the country, and the latter even opened an outpost in Stockholm last year. Meanwhile, Kings County Distillery, Greenhook Ginsmiths and Other Half Brewing are being lauded for their carefully crafted products.
Many local spirits and brews began as home kitchen experiments. Jackie Summers started his company Jack From Brooklyn in 2012 and began producing the hibiscus-flavored liqueur Sorel, which he based on a Caribbean recipe from his grandparents. It's currently the company's sole product, rectified from sourced neutral grain spirit and exotic botanicals in a facility on the Red Hook waterfront.
"When I entered this industry, I didn't have a single contact," Summers says. "I did cold calls walking down the street for the first few accounts." Jack From Brooklyn recently partnered with Mahalo Spirits Group to increase Sorel's distribution nationwide, and the company will release two new products later this year. But Summers sees his home base as critical to the brand's success. "I will always stay in Brooklyn no matter what happens because community is really important to me," he explains.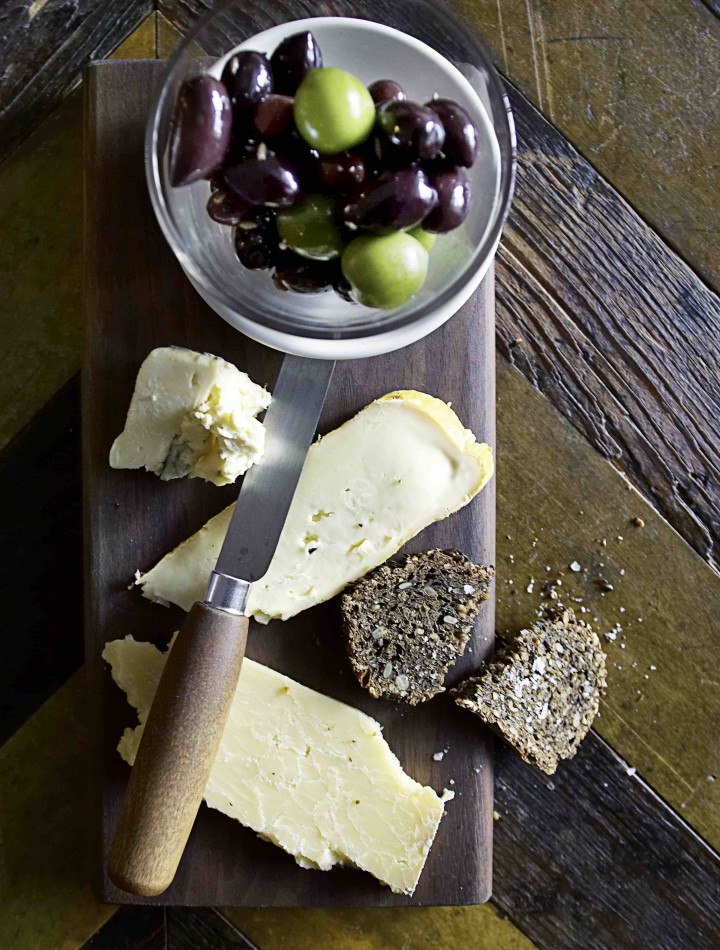 In an apt example of Brooklyn's transatlantic cultural influence, Jeppe Jarnit-Bjergsø moved his "gypsy beer" company Evil Twin Brewing from Copenhagen to Williamsburg in 2012. "We feel at home here," he says. The brand contract-brews at various facilities around the United States and last year produced 13,000 barrels, with projected sales of 20,000 barrels in 2015. Jarnit-Bjergsø also helps run one of Brooklyn's foremost beer-focused bars, Greenpoint's 21-tap Tørst. The venue's back room functions as Luksus, a Michelin-starred restaurant headed by Noma alumnus Daniel Burns that offers a 10-course tasting menu ($95) with an optional beer pairing ($45). Jarnit-Bjergsø initially worried that patrons might dislike pairing beer with high-end cuisine, but they've responded positively. Tørst's rotating list typically includes five or six Evil Twin brews, plus selections from American and international craft brewers ($5 to $11 a 5-ounce or 8-ounce pour), and the bar's high-tech "flux capacitor" draft system enables adjustments of nitrogen, carbon dioxide and temperature, depending on the requirements of each beer. "We're extremely hardcore about what we serve," Jarnit-Bjergsø explains. "It's important that we can say, 'We believe in every beer we sell.'
Making Connections
Throughout Brooklyn, both on-premise and off-premise operators view responsiveness as key to their success. "Our goal is to create a strong community in which we're relevant," Stephens of Franny's says, noting that her retail shop, Bklyn Larder, and the forthcoming Rose's Bar & Grill both aim to meet the changing needs of the area's residents and, increasingly, tourists.
After Hurricane Sandy struck in 2012, Dry Dock's Kyle helped organize the nonprofit Restore Red Hook, raising funds for storm-damaged businesses that received little insurance reimbursement. "We're now transferring that sense of community we created into a business improvement organization," he says. Similarly, Brooklyn Wine Exchange has offered free wine and spirits classes as an integral part of its business model since opening. "It's become a sort of social hall for the neighborhood," Farrell explains, noting that the store's two owners, Christopher Modica and Joseph Mastriano, grew up in the area and have other businesses there. "We have a strong connection to the community."
For O'Keeffe at The River Café, who's witnessed Brooklyn's long-term transformation, staying relevant takes dedication. "My aim from the beginning was to produce a beautiful place," he says. "We're constantly working on it." Though Maison Premiere has been around for a much shorter time, Elliott echoes this sentiment. "We've developed a culture of challenging ourselves, always looking for the next step, as a way to grow," he says. "This approach really holds the program together and raises it to a higher level. We're always trying to think about new ways to make a memorable experience for our guests."