A battle over the beverage alcohol retail tier in Massachusetts is intensifying, with convenience store franchise Cumberland Farms proposing to eliminate the cap on off-premise beer and wine licenses. Cumberland Farms—which has 200 convenience stores and gas stations in Massachusetts and 600 nationwide—has proposed a ballot petition to end limits on off-premise beer and wine licenses, among other things. The Massachusetts Package Stores Association, however, firmly opposes the proposal and is challenging it in the Supreme Judicial Court of Massachusetts. "Cumberland Farms is creating a license for Cumberland Farms," says Ryan Maloney, owner of Julio's Liquors in Westborough, Massachusetts and a member of the board of directors for the Massachusetts Package Stores Association. "It would put them at an unfair advantage."
While Cumberland Farms' proposal received certification from the Attorney General's Office, in order for it to appear on the ballot next year it must obtain approximately 80,000 signatures and face state legislative approval. A similar proposal was rejected in 2006. Rob Mellion, executive director and general counsel for the Massachusetts Package Stores Association, claims the move is a self-serving strategy to increase the store's value in the eyes of the UK-based British retailer EG Group, which is acquiring Cumberland Farms. "They're completely tearing down the state's regulatory and three-tier system to elevate their value at the expense of everybody else in the industry," Mellion says.
Matthew Durand, the manager of government affairs and public policy at Cumberland Farms and lead petitioner of the initiative, disagrees. "Ultimately, the three-tier system serves to regulate vertical supply chain relationships—not to shield the Massachusetts Package Stores Association from legitimate horizontal competition within the retail tier," Durand says.
Mellion claims the proposal also raises too many questions, including trying to change ID review requirements for beverage alcohol retailers and create a separate state budget fund for law enforcement of the new measure. "There are about eight different things this ballot is trying to do and a ballot question should only do one thing," Mellion says.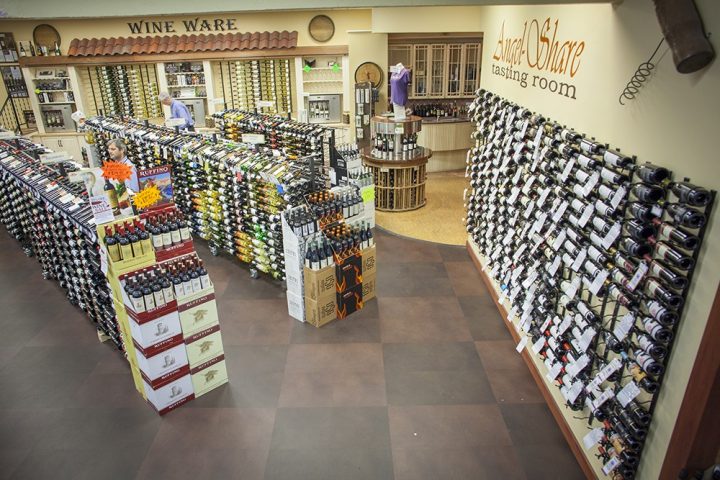 A compromise was reached in Massachusetts in 2011 to gradually increase the number of beverage alcohol licenses per entity from three to nine in 2020. The current cap is seven and will increase to nine by January. The new proposal seeks to eliminate the cap on beer and wine licenses for food stores in December 2020 as well as increase the number of licenses for other beverage alcohol retailers each year, until eliminating that cap by 2024.
The 2011 agreement has led to a significant number of retail license transfers. Small, privately owned retailers are selling their licenses to larger retail chains, including supermarkets and pharmacies. "Last year, 151 stores transferred their licenses," Mellion says. "This year we're already at 171. There's an exodus within the industry. Chains are buying up licenses. We're seeing a fundamental industry transition from single store operators to large store operators."
There are about 2,500-2,700 beverage alcohol licenses in Massachusetts based on a quota system of one license for every 5,000 residents. "The intent of the quota system was to prevent monopolies," Mellion says. "The market is already saturated to some degree. We're seeing a reduction in revenues at a lot of stores across the state. There are a lot of reasons for that. New Hampshire openly markets Massachusetts residents to cross the border and purchase over there, where there's no excise tax."
Durand says package stores in Massachusetts are positioned quite well to retain their destination-trip status. "Between those trips, food stores will establish themselves here as a welcome, complementary option for that last-minute bottle of wine to go with dinner or the 6-pack you forgot to buy for the cookout next door," he says.