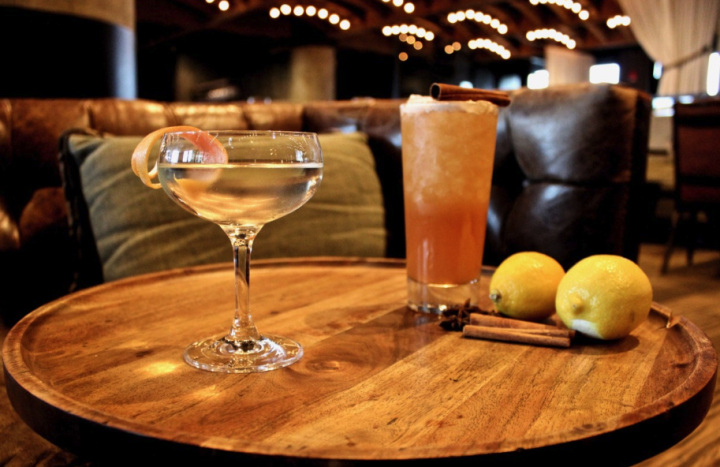 Bespoke—or custom-crafted, off-menu— cocktails continue to rise in popularity as consumers seek unique bar experiences tailored to their desires. There are challenges with making up innovative and new drinks on the spot, but bartenders are embracing the chance to show off their creativity, and many keep a secret stash of ingredients and drinks templates on hand to expedite the process. In an age where hospitality professionals try to avoid telling their guests 'no,' being prepared for customer drink requests is crucial.
"I love fulfilling requests for custom cocktails," says Sarah Mengoni, lead bartender at Double Take in the Hotel Palomar Los Angeles. "When it's busy I have drinks templates that I use, and I reach for spirits combinations that I know work to fill out those templates. But it's really fun when I get a request for a bespoke cocktail during a slow time so that I can play with flavor combinations that I don't commonly reach for. Some have been so good that I've refined them and put them on the menu."
Mengoni points to the Call Me Snake cocktail as a prime example. It was created on a whim for a specific customer and was later modified and put on Double Take's cocktail menu—and it's since become a top seller. Call Me Snake ($15) is made with Larceny Bourbon, Cynar amaro, Taylor's Velvet Falernum liqueur, and Fee Bros. Black Walnut bitters. Customers often make requests for custom alcohol-free drinks too, and Mengoni takes those just as seriously.
In Austin, Texas, bar director Caitlyn Jackson occasionally fields requests for custom cocktails, though not often, as her venue, Geraldine's, already boasts a lengthy drinks list that aims to meet every taste. Jackson says the majority of people who make custom requests are seeking mocktails or health-conscious drinks that don't incorporate a lot of sugar or juices. She recently made an off-menu cocktail with the bar's house-made apple shrub, lemon juice, Demerara syrup, and soda ($7), and also keeps a custom Martini on standby that incorporates St. George Botanivore gin and Lillet Blanc aperitif, served in a glass rinsed with St. George Absinthe Verte ($14).
Scott Tipton, food and beverage director at The Savoy in Kansas City, Missouri, admits that his bar staff tries to steer guests away from custom requests and toward one of The Savoy's 100-plus listed cocktails. But he adds that some true cocktail aficionados still demand a personalized drink. To make the requests a reality, Tipton says bars need to have an arsenal of syrups, bitters, and juices available in a cocktail toolbox that also includes a variety of infusions and specialty ingredients. "If I'm behind the bar, I try to enter each shift with an off-menu drink in my back pocket that I can execute easily and that I know will be unique," Tipton says.
Bespoke cocktails are a big business in the private events arena. The Hive in Bentonville, Arkansas has a restaurant and bar component and is also a destination for local events, and many corporate clients and wedding customers request personalized drinks for their occasions. At a recent wedding, the groom wanted a specialized Whiskey and Coke, so the bar staff created a personalized riff on a Manhattan. They infused some of Coca-Cola's more prominent flavors—including cinnamon, coriander, vanilla, brown sugar, and phosphoric acid—into Carpano Antica Formula sweet vermouth, mixing it with Old Forester Bourbon, Woodford Reserve Spiced Cherry bitters, and Angostura Aromatic bitters.
"It gives our clients a unique product they can be proud of and it gives us the opportunity to flex our creative muscles," says John Robinson, The Hive's assistant food and beverage director. "There have been times when we've discovered a certain flavor profile or combination of ingredients that work wonderfully together that we may not have tried otherwise."