In an industry propelled by the surge in craft and boutique products across all sectors and categories, Park Street Imports has filled an interesting niche for beverage alcohol suppliers. The Miami-based company—founded in 2003 by a pair of consumer goods experts—focuses on back-office processes, from legal and licensing issues to accounting, order processing and government compliance. These functions are critical to launching and maintaining successful beverage alcohol brands, but can be time-consuming for smaller players who don't have much financial backing. Park Street targets entrepreneurs—people who want to launch new drinks products without getting bogged down by the minutiae. In addition to serving as an importer and distributor, the company is a time- and cost-saving operation that vastly reduces the barriers to entry for new spirits, wines and beers.
"There's an entrepreneurial environment today," says Park Street cofounder and CEO Harry Kohlmann. "We have a lot of clients who run their own businesses and use shared resources. They're one-person operations competing against larger companies who have everything in-house. We're their linchpin. We enable these entrepreneurs by managing client services and fulfilling many tasks of an importer, such as compliance, freight, accounting, invoicing, order-processing and customer service, while our clients handle their own sales and marketing."
Park Street cofounder and president Chris Mehringer notes that this business model works with drinks companies of all sizes. Clients span some 450 suppliers and includes more than 4,500 brands, both large and small. "We remove the complexity around non-core functions," Mehringer explains. "Brand owners create the most value for their business by developing innovative and compelling products and positioning them in the market to drive sales and create consumer adoption. They care about product innovation, marketing and sales, and everything else is secondary. There isn't a lot of value in being an expert on regulatory compliance, accounting, data management and back-office functions. So that's what we do, and we invest in being the best in those things."
While Park Street works with suppliers of all sizes, it's the craft segment that has really taken off and propelled the company forward. It's committed to helping smaller players get their start. Last year it made a huge investment in the craft spirits industry by launching the Craft Spirits Data Project, a massive undertaking aimed at providing better understanding of the size and magnitude of the surging craft spirits sector. The project categorized craft distillers by size and examined their production levels and impact on the overall spirits industry. "There was no understanding of just how big the craft spirits industry really is," Kohlmann says. "Since we work with a lot of craft distillers and brand owners, we thought we could contribute to their business."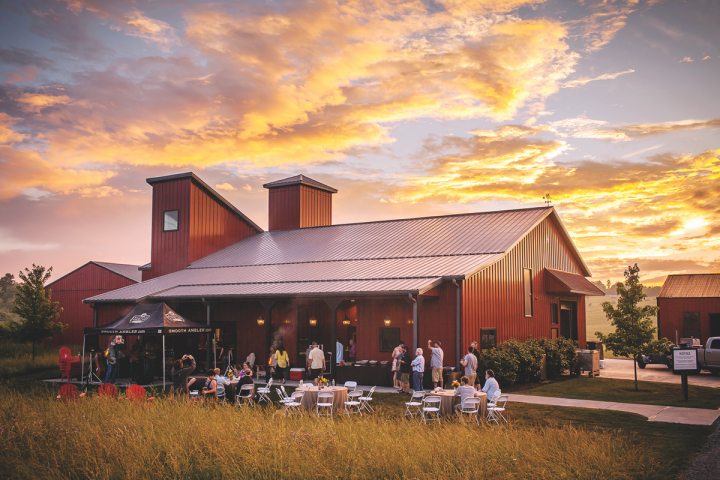 Contemporary Brands
Park Street targets modern entrepreneurs. Kohlmann explains that 20th-century brands were often defined by the size of their support teams and by feedback from traditional consumer focus groups, and he notes that this model isn't as effective today. Modern entrepreneurs, he says, have a different level of confidence and rely on current technologies for their research and avenues to the public. "Today's entrepreneurs can easily create a project that doesn't make or break their lives," Kohlmann says. "They don't leave their day jobs. Someone might be a bartender at night and a spirits brand owner by day. These people wear multiple hats and they're creating 21st-century brands."
These are the people who often seek out Park Street Imports. And because the company represents its clients instead of their brands—as it doesn't get involved in marketing or sales decisions—it can sign on with just about anyone without fear of creating competition within its own roster. "We don't have a portfolio," Kohlmann notes. "Ultimately, every brand we work with can get the same level of attention."
Park Street's distinctive business model also means that its founders have a different definition of success for their company. Kohlmann says each client's objective is unique, so there's no company standard for achievement. Some people want to build a brand and sell it to a larger player, while others want to maintain full control for the life of the brand and grow a company around it. Park Street has prosperous clients on both ends of the spectrum. Some of its recent big-name brands that went on to be acquired include Eppa sangria, which launched through Park Street and was purchased by Deutsch Family Wine & Spirits in 2013; Domaine de Canton Ginger liqueur, which was bought by Heaven Hill Distilleries in 2014; and Smooth Ambler Spirits, a craft whiskey distiller that was acquired by Pernod Ricard in 2016. For independent brands, Park Street represents rising stars like Tequila Fortaleza, Beso Del Sol sangria, South African wine portfolio Cape Classics, The 86 Co.'s Fords gin and Royal Dutch Distiller's ChocoVine.
"Our client partners range from entrepreneurial craft distillers to large multi-brand global suppliers, and everything in between," Mehringer explains. "We might have a very large portion of the craft market, but for our total client universe we're not overly weighted toward craft products. We have a large percentage of the craft market because a lot of craft suppliers recognize us as a platform that's attractive for entrepreneurs and innovators. But we also count as clients former executives from large companies like Bacardi Limited, Allied Domecq, Rémy Cointreau, Pernod Ricard, Diageo and large wine suppliers like E. & J. Gallo Winery. The platform is sufficiently robust that anyone can feel at home with it."
To ensure that its clients are comfortable with the work Park Street is doing, the company boasts a fully transparent operating system. Park Street uses a cloud-based technology infrastructure that allows its brand clients to see their updated records in real time. "We handle reports through a cloud-based portal that provides constant visibility to our clients," explains Sarah Nagel, Park Street's client development manager. "It's relevant and important to the brand owners we work with, especially those who were former executives at the larger suppliers."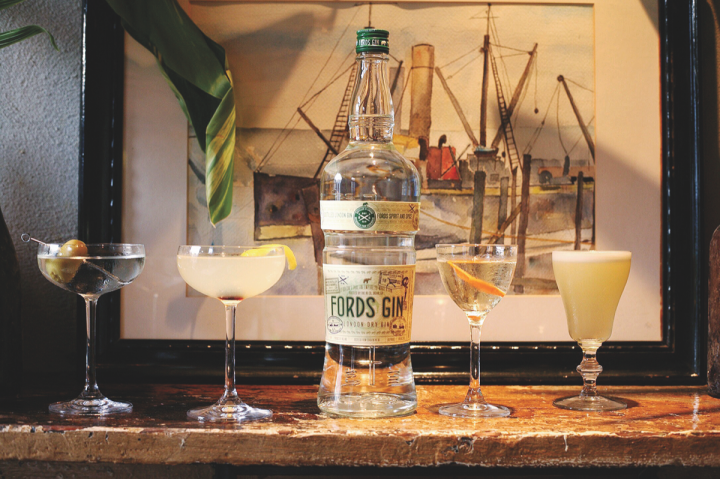 Understanding Craft Spirits
Along with the important information derived from the Craft Spirits Data Project, the effort was a way for the company to get involved with many facets of the spirits industry. While Park Street doesn't often participate in governmental lobbying efforts, Kohlmann says the project helps other groups who do. It also helps make connections throughout several tiers of the industry, from the Alcohol and Tobacco Tax Trade Bureau (TTB) to wholesaler associations to suppliers themselves, as well as retailers and investors. The company's 50-plus page report, which was commissioned by the American Craft Spirits Association, was released last fall and will be updated annually going forward. Park Street plans to reveal its most recent revised findings this summer.
For the purposes of its research, Park Street assessed domestic craft spirits producers. It defined the group as distillers who aren't owned by a large supplier and who annually produce less than 750,000 proof gallons, or 394,317 nine-liter cases. Following that criteria, the company found that there were roughly 1,300 craft distillers in the United States through August 2016, up from just over 200 in 2010. While the segment has shown large double-digit growth over the last several years, it still accounts for less than 5 percent of the total spirits sector by volume and value, according to Park Street's findings.
The most active states for craft distillers include California, New York, Washington, Colorado and Texas, and the majority of smaller craft products are sold primarily only in the state where they're made. For larger craft suppliers, sales are more widespread outside their home state. Park Street found that the U.S. craft distilling market is surprisingly concentrated, with 2 percent of its producers being responsible for more than 60 percent of the total craft spirits cases produced. The report also analyzed similarities and differences between the booming craft spirits and craft beer sectors. It found that many retailers and wholesalers believe craft spirits have the ability to outperform craft beer.
"There's a big army of craft players," Kohlmann says. "They all chip away from the overall market and contribute to growth, and some are really distancing themselves from the pack. Craft players are a subset of entrepreneurial activity and artisanal brands. I think their wave will continue and I don't see a big shakeout with a lot of companies going out of business. Consumers will continue to support craft products, and we'll likely see the bigger players make larger investments to get into the craft space to make fragmentation an opportunity instead of an enemy."
Mehringer adds that the boom in craft spirits is great for Park Street. "We're thrilled from an entrepreneurship standpoint," he says. "Harry and I are both entrepreneurs, and we consider Park Street to be a platform for innovators. Entrepreneurial activity drives innovation, and that's great for the industry and the consumer. It creates new competition and drives new types of products and brands."
Indeed, Park Street's growth has been in line with the overall growth of craft spirits. The company's workforce has more than doubled to 115 employees in the last few years as its client roster has surged. "The nature of an increasingly fragmented marketplace creates opportunity for more brands to compete for market share from larger suppliers," Nagel says. "They might not be brands that make a huge mark, but more brand owners will need more back-office support."
The continued growth of smaller players who need assistance with the support functions for launching new beverage alcohol brands will fuel Park Street for many years. "This shift in the marketplace is being driven mostly by consumers," Kohlmann says. "Consumers are looking for more brands to help differentiate themselves from other people, which creates new branding platforms. A more fragmented marketplace will lead to further growth for us because we're a platform for these new brands."