It's unusual in the drinks business for double-digit growth to somehow feel like a letdown. While Prosecco is continuing its remarkable trajectory in the U.S., marketers and retailers are split on whether a tapering-off is at hand. "2018 was a bit soft, but still nice because we were up 15%," says Enore Ceola, CEO and president of Freixenet Mionetto USA, whose Mionetto label is the U.S. market's second-largest Prosecco brand behind E. & J. Gallo-owned La Marca. "But compared to previous years, when we hit 20%-25%, it felt soft." This year, Ceola adds, growth is around 16%-18%—not bad considering that shipments of all Proseccos in the U.S. have ballooned to around 7 million cases.
Ted Campbell, senior vice president and general manager of LLS, a division of Winebow Imports, says growth has slowed a bit this year, but insists that the category is still going strong. "It's not that people are drinking less Prosecco—it's just that the base is so much larger than it was," he explains.
Many others say the same. Giacomo Turone, senior vice president of brand planning and development at Palm Bay International, says strong growth is continuing this year "at every single price point where there's volume." Diego Avanzato, senior vice president of portfolio management and marketing for sister company Taub Family Selections, says the company "has an enormous amount of confidence in the category, and we think it will continue to grow."
At the retail level, the view is a bit more mixed. Retailers acknowledge the extraordinary growth Prosecco has shown over the past five years, but some are seeing a slowdown. "I don't see the growth we've had in the past," says John Farrell, vice president of sales and merchandising for Minnesota-based Haskell's. "We had fabulous, double-digit growth in Proseccos and they've really found a place for themselves at the expense of sparkling wines from Spain and other places. Proseccos are definitely here to stay—it's a very strong category—but I think it's now a mature category. We aren't seeing that explosive growth we saw as people were just learning about it."
Rick Anderson, owner and president of France 44 in Minneapolis, has had a similar experience. "For us, Prosecco is actually trending down," he says. "We see a flight to drier styles of sparkling wine." But that's not the case everywhere. "Prosecco is among the most positive categories in our wine department, and certainly the best among sparkling wines," says Will Moore, general manager of Indianapolis-based Crown Liquors. Other retailers report similar trends, and those experiences are borne out by the numbers, at least through 2018, when the eight leading Prosecco brands in the U.S. combined for an 11% gain to 4.53 million cases, according to Impact Databank.
Overall, growth throughout the current decade has been extraordinary. Prosecco volume in the U.S. was small in 2010, with fewer than 1 million cases shipped. By 2014, volume had increased to 3.28 million cases, and that number more than doubled to reach 6.87 million cases last year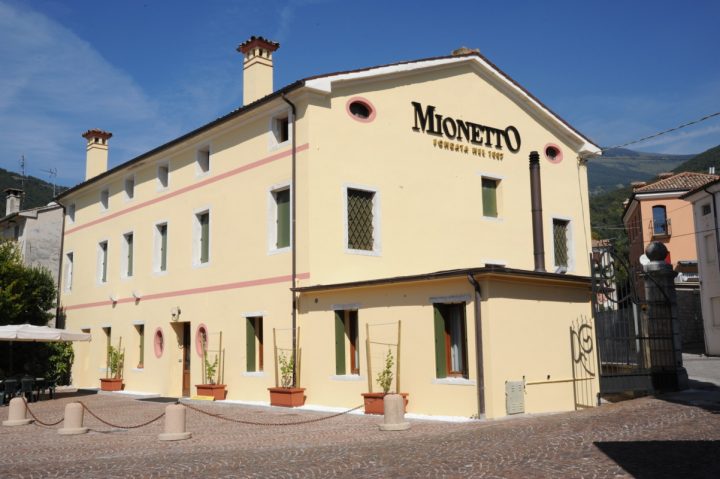 Fierce Competition
Prosecco's vibrancy has attracted some fierce competition within the category. While roughly on par with the brand leaders five years ago, La Marca has since emerged as the category leader by a wide margin. The E. & J. Gallo brand had depletions of 1.54 million cases in 2018, up 12% and nearly double the volume of its nearest rival, Mionetto. "In the Prosecco category, the runaway favorite is still La Marca, despite its recent price increase to $18," notes Anderson. Olivier Kielwasser, wine buyer at California-based retail chain Bevmo, notes that the while La Marca leads the category, many other similarly priced national brands are doing well.
Mionetto ranked second in volume in 2018 at 750,000 cases, riding a 10.3% gain. Cupcake ranked third, but has struggled to keep pace with other brand leaders, and last year declined 2.4% to 620,000 cases. Hot on its heels is Ruffino Prosecco, which had one of the stronger growth rates among leading brands in 2018 at 22.7%, pushing volume to 540,000 cases. Prosecco is one of several wines in the Ruffino line, emerging as a favorite in recent years. "With the adoption of Prosecco into everyday U.S. consumer culture, Ruffino Prosecco has become a lead offering within Ruffino's total portfolio of quality Italian wines," notes Julie Rossman, vice president of brand marketing for brand-owner Constellation Brands.
Of course, as with all growth categories in the U.S. drinks business, the Prosecco selection has widened considerably in recent years as more and more marketers grab for their share of the pie. "We're still actively investing in the category, and the competition is as well," notes Campbell of LLS, which markets Zardetto and Marsuret Proseccos. "As you would expect with double-digit growth, there have been a lot of new entries, and we're spreading out market share a bit more. At some point, I expect there will be a reckoning, with the category thinning out and the top brands dominating a larger percentage of the marketplace."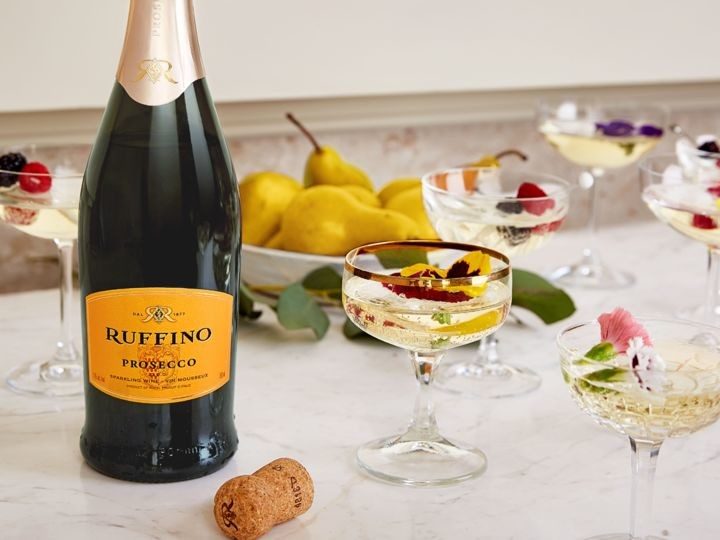 Summer Bump
Part of Prosecco's can be attributed to its compatibility with numerous consumption occasions, coupled with its approachable price point. (The vast majority of volume sold is under $15, a fact that has been instrumental in its success.) Sparkling wine has historically been a celebratory drink in the U.S., but in recent years Prosecco has led the sector in expanding drinking opportunities. It's commonly used in aperitifs year-round, and is particularly popular on brunch menus, often mixed with juice. "The approachability of Prosecco both in style and price have helped to expand usage occasions beyond traditional 'sparkling' moments of celebration," Constellation's Rossman says. "With Prosecco consumption extending to everyday, at-home occasions, we see this reflected in our strong off-premise sales."
Avanzato notes that the positive momentum has changed consumers' perceptions about when to drink sparkling wine. "There was a time where it was mainly for celebrations," he says. "Today it can start any meal. It's something people purchase and enjoy a glass of at home. It's more engrained in our culture than ever before."
Hal Cashman, director of brand development at Palm Bay International, notes the category's evolution from an "extraordinarily seasonal" offering a handful of years ago. "The bump in summer started out small and is continuing to grow each year," he says. "I think that's been a big part of what's been allowing the growth of Prosecco to continue throughout these years."
Campbell cites Prosecco's mixability as another key factor of its success. "Prosecco is gaining a following in cocktails, including the popularity of Spritzes," he says. Mixing Prosecco with an amaro like Aperol or with peach juice for a Prosecco Bellini are just some of many combinations that make the wine popular as a brunch or lunch cocktail or as an aperitif. "Versatility has helped Prosecco become something that's consumed every day," Campbell adds.
Henri Marquis, wine director and sommelier at Café del Rey in Marina del Rey, California, sees that firsthand every weekend at Sunday brunch, when Prosecco is often served in Mimosas. Guests also enjoy sparkling wines with their meals at both lunch and dinner throughout the week. "I have quite a few sparklers by the glass, including one from Languedoc, and I've noticed people still steer toward Prosecco," Marquis says. Café del Rey offers Avissi Prosecco at $13 a 6-ounce pour and $52 a 750-ml.
Price Ceiling
Marquis says guests aren't particular about brand names when it comes to Prosecco, and price is clearly a factor. "They just want to celebrate," he says. "I don't think it matters who the producer is or what the brand name is—they just want Prosecco." Such experiences could be indicative of a challenge for Prosecco producers: how to get customers to premiumize their experience and stay within the category. Volume of DOCG Proseccos is relatively small compared to the DOC brands. Produced in the Conegliano Valdobbiadene area of Northern Italy, the DOCG brands are considered superior and typically carry a premium price point.
Taub Family Selections is bullish on the prospect of moving Prosecco drinkers into more upscale products. The company recently introduced the Valdo Cuvée 1926 Prosecco Superiore from Valdobbiadene, a DOCG brand priced at $20, compared to the standard Valdo Prosecco at $15. "We see premiumization happening," says Avanzato, noting not only the more upscale line extension but also price increases on the Valdo brand.
Freixenet Mionetto USA is exploring the upper pricing tiers with a new entrant: Freixenet Prosecco. Priced at $18-$20 a 750-ml., compared to Mionetto at $12-$14, the Freixenet label aims to tap into a growing sector. Freixenet is best known as a Cava brand, but that sector has had much slower growth than Prosecco in recent years. "In the beginning, it was a bit unusual to think about Freixenet as a Prosecco," Ceola admits. "But the reality is that after we did a lot of research, we found out that consumers don't really think of Freixenet as a Cava—they think of Freixenet as a great sparkling wine."
Others see a price ceiling that will be difficult to crack. "I think that the growth of the category is allowing growth of the price, with consumers accepting new entries at higher price points," says Turone. "But the DOCG aspect is a challenging one to put in front of consumers. We tend not to be able to get the message of the DOCG out there in a really effective way."
Greg St. Clair, the Italian wine buyer for California-based K&L Wine Merchants, says K&L's focus is on Prosecco's higher end. "There's a real difference between the customers who're buying the higher-end DOCG wines versus the DOC wines," he says. "The DOC customers have little loyalty, as they're price shoppers who are turned by value, but customers who buy ultra-quality producers like Silvano Follador know it is something unique that can't be substituted." The 2018 Silvano Follador Brut Nature Prosecco Superiore sells for $20 a 750-ml. at K&L.
Crown Liquors' Moore also sees viability at the higher end. "Between $10 and $15 is definitely the sweet spot for Prosecco, and while we haven't yet seen a big surge in sales of many SKUs over $15, options like Syltbar ($20 a 750-ml.) and some of the Prosecco Superiore DOCG SKUs that we stock have done well for us in the $18-$25 range and have proven that more premium Proseccos are viable," he says.
One other development that could pave the way for category expansion is the pending approval of rosé Prosecco. Producers have been pushing Prosecco's governing authority, the Consorzio di Tutela del Prosecco DOC, and Italy's Ministry of Agriculture to allow official rosé designation. "With Prosecco as a whole, it's our expectation that the Italian government is going to approve a Prosecco rosé," says Campbell. "I think that will give a nice bump to the category. We expect that to be approved either in 2020 or the year after. That should help drive the category."