Pinot Noir—the name alone evokes everything that's magical about wine. Cabernet Sauvignon and Chardonnay might be larger by volume, but no other grape varietal in California has quite the same mystique.
Pinot Noir is a fruit of the Golden State's coastal climes. The Central Valley churns out massive volumes, just as it does with other varietals, but this grape's true home is by the Pacific. The ocean winds, fog and salt air float above the vineyards, joining with the California sunshine and soil to produce Pinot Noir expressions that vary from light cherry and raspberry flavors in the cooler, higher-elevation blocks to darker, richer profiles in the warmer vineyards below. The wines encompass a broad landscape of flavors, but all are distinguishable as being uniquely Californian.
In the north, Pinot Noir thrives best in Anderson Valley in Mendocino County, along the Sonoma Coast and in the Russian River Valley. It flourishes in Los Carneros, the cool Napa and Sonoma sub-appellation nearest to the salt air and marine fog. Down the coast in the Santa Lucia Highlands beats Pinot Noir's vibrant heart, where cool ocean and mountain winds create ideal conditions for the grape's cultivation. Further south, nestled near the coast in Santa Barbara County, are the Santa Rita Hills, where Pinot Noir is again a superstar.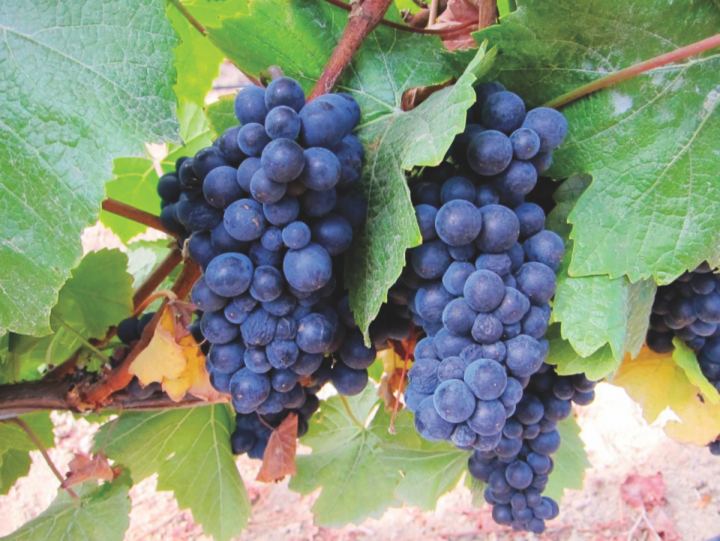 Variation in the Vineyard
Vinification techniques have improved dramatically in California over the years, and no varietal has received as much attention in the vineyard as Pinot Noir. Indeed, its producers are vineyard-obsessed, constantly identifying and experimenting with the best Pinot Noir clones and vineyard blocks. It's a process of discovery that never seems to end, even after years of impressive accomplishment.
"Single-vineyard Pinot Noirs are the key right now," notes Caroline Shaw, Jackson Family Wines' executive vice president of marketing and communication. Jackson Family's prowess in Pinot Noir is second only to its reputation in Chardonnay. The company has a presence in nearly all of California's key Pinot Noir growing areas. It launched the Carmel Road line of single-block Pinot Noirs last year and is now set to release the 2014 vintage of its Jackson Estate Outland Ridge Pinot Noir ($35 a 750-ml.) from Anderson Valley. "We're constantly experimenting in the vineyard and always looking at new growing techniques and technologies to maximize fruit quality," Shaw says.
La Crema Sonoma Coast Pinot Noir is Jackson Family's biggest Pinot Noir offering. "Even as La Crema's production has grown, we look to maintain distinct personalities within each of its wines," Shaw says. "La Crema Sonoma Coast Pinot Noir is recognizably different from La Crema Monterey, for example." This summer, Jackson Family is launching a new collection of vineyard-driven Pinot Noirs from La Crema, with details still to be revealed.
Meanwhile, Jackson Family continues to expand its Pinot Noir holdings in California. Last spring, the company acquired Copain, a Russian River Valley winemaker renowned for its single-vineyard and terroir-driven Pinot Noirs at price points ranging from $45 to $75. In 2015, Jackson Family purchased Siduri, another highly regarded Pinot Noir producer in Sonoma.
On the Central Coast, Hahn Family Wines is known for producing complex, elegant Pinot Noirs at reasonable prices. Founder Nicholas Hahn planted vines in the Santa Lucia Highlands more than 35 years ago, and today the company owns 1,100 acres of vineyards, including 650 acres in the Santa Lucia Highlands and 460 acres in Arroyo Secco. Pinot Noir represents 60 percent of Hahn's production.
In recent years, Hahn has boosted the focus on its higher-end expressions. As part of that effort, it has moved away from selling its grapes, instead keeping them for its own wines. "We want to control our own destiny, and that strategy means securing quality in the vineyard and aligning our vineyards with the product," says Hahn president Tony Baldini. "We now have more fruit and a greater opportunity to concentrate on the vineyard side."
Hahn owns four estate vineyards in the Santa Lucia Highlands at elevations ranging from 200 feet to 1,200 feet, each with a different microclimate. In all, Hahn cultivates more than 20 Pinot Noir clones. "We see ourselves as a 35-year experiment in Central Coast viticulture," Baldini says. "Our clones are all laid out very precisely in our vineyards, with placement based on flow, climate and other factors."
Hahn sells four single-vineyard Pinot Noirs under the Lucienne label, including Lone Oak Vineyard, Doctor's Vineyard, Hook Vineyard and Smith Vineyard (all $50 a 750-ml.). At the next tier are Hahn's SLH labels ($25 to $35), sourced from its Santa Lucia Highlands vineyards. The SLH range comprises both a Pinot Noir and a Chardonnay and has seen depletions grow by more than 30 percent over the past two years. "We want to build the SLH wines up to our capacity," says Hahn general manager and director of winemaking Paul Clifton. "We can go up to about 25,000 cases on the Chardonnay and up to 50,000 or 60,000 cases of Pinot Noir, depending on the vintage. We're about halfway there on both." Further down the ladder is the Hahn Monterey Pinot Noir ($15), also highly regarded within its price point. The brand does around 200,000 cases annually.
The SLH Gabrielle Estate Vineyard Pinot Noir ($60 a 750-ml.)—named for founder Nicholas Hahn's wife, Gabrielle—is a 100-percent estate blended Pinot Noir, with the blend selected by the Hahn family rather than Clifton. Hahn is also developing a 5-acre vineyard in Santa Lucia Highlands with a clonal field blend, a project begun in 2014. "We've flipped one of our blocks, which we call the Orchestra Block, randomly selecting cuttings from our Pinot clones and laying them out in the vineyard," Baldini says. "We want to add variability. We've got all our vineyards scientifically laid out with their Pinot Noir clones, and we can contrast them with the Orchestra Block, where we see what Mother Nature brings us."
At Sonoma-based Kenwood Vineyards, Pinot Noir accounts for about 10 percent of total production, and the winery's Pinot expressions do well. Kenneth Go, senior buyer at the South Carolina–based retail chain Green's Discount Beverages, says the Kenwood Russian River Pinot Noir is among his two top-sellers above $15, along with Meiomi. Kenwood's Pinot Noir focus is entirely in the Russian River Valley, notes chief winemaker Pat Henderson. "When we replanted after phylloxera wiped out the vineyards in the 1980s, it was the best thing that ever happened to us," Henderson says. "Before that, we had the wrong Pinot Noir clones in various places. When we replanted, we knew the Russian River Valley was where we wanted to be."
Kenwood produces around 45,000 cases of the Russian River Valley Pinot Noir ($22 a 750-ml.). Further upscale is Kenwood's Six Ridges tier. The company makes around 3,500 cases of Six Ridges Russian River Valley Pinot Noir ($30). "Six Ridges is taking off," Henderson says, adding that the tier also includes an Alexander Valley Cabernet Sauvignon ($35) and Dry Creek Valley Merlot and Zinfandel (both $26).
Another Sonoma player, Landmark Vineyards, has a portfolio that covers nearly all of California's greatest Pinot Noir growing areas, largely sourcing its single-vineyard wines from growers. "We've focused on single-vineyard fruit that exhibits place of origin," notes Clarence Chia, the winemaker's vice president of marketing, e-commerce and direct-to-consumer sales. Landmark offers eight single-vineyard wines from such regions as the Sonoma Coast, Los Carneros, the Santa Lucia Highlands and Santa Maria Valley ($35 to $55 a 750-ml.). Its more broadly appellated wines are led by the super-premium Overlook ($25), a blend of Pinot Noir from Sonoma, Monterey and San Benito. Last year, Landmark sourced grapes from newly acquired Hop Kiln Vineyards, which has over 240 acres of vineyards in the Sonoma Coast and Russian River Valley. "Supply of high-quality Pinot Noir is scarce due to recent light vintages, so while our relationships with growers provide access, some fruit also came from Hop Kiln," Chia says.
Delicato Family Vineyards has 433 acres of Pinot Noir planted in its San Bernabe vineyard in the Santa Lucia Highlands. Delicato also recently acquired the nearby River Road property, which added 210 acres to its Central Coast holdings. San Bernabe is the source for Diora La Petite Grace ($30), the company's most upscale Pinot Noir, which has annual production of around 15,000 cases. Elsewhere in the portfolio, Irony Monterey Pinot Noir ($16) produces 50,000 cases annually and is sourced from Arroyo Seco, San Bernabe and the Santa Lucia Highlands. DFV's Black Stallion Los Carneros Pinot Noir ($25) is at about 10,000 cases.
Above $25, the scenario changes for Pinot Noir. "We have 540 active Pinot Noir SKUs, and 325 of them retail at over $25," says Dalton of Spec's. "So the $25-plus range is pretty healthy, accounting for $3.7 million of our annual sales. The best-seller in the $25-plus range is Etude at $32, but it tops out at 5,000 bottles, while Meiomi is at 42,000 bottles."
Some retailers go boldly upscale, even if Pinot Noir sometimes needs a push. "It's strange—my shoppers have no problem paying $15 for a Paso Robles Cabernet, but need our vote of confidence to buy a $15 Pinot Noir," says Glen Knight, senior salesman and domestic wine buyer at the single unit Los Angeles retailer Wine House. "But we're different from your everyday box store. Our average Pinot Noir price is $33. Some customers feel that making a California Pinot Noir for under $20 can be a difficult task." Knight says Hahn has taken over the top Pinot Noir spot at his store, moving past Meiomi.
One quirk of Pinot Noir is that, despite its premium positioning, its pricing never reaches the stratospheric levels of luxury California Cabernets like Silver Oak, Harlan and Screaming Eagle. Even top-end California Pinot Noirs such as Hanzell and Williams Selyem don't stray far above the $120 mark. "I get resistance from Pinot Noir customers as we get above $80 or $100," says Dalton of Spec's. "The same customer willing to pay $200-plus for a bottle of Cabernet won't spend over $80 on a Pinot Noir. In our market, at least, consumers have no perception of Pinot Noir as being a collectible, age-worthy wine."
At Binny's in Chicago, wine director Barbara Hermann sees a similar scenario. "There's a significant drop-off in Pinot Noir sales above $50, while the collectible, cellar-worthy California Cabs run into the hundreds of dollars," she says. Hermann adds that total Pinot Noir sales at Binny's are about 60 percent the size of its Cabernet sales.
Price Barriers
Pinot Noir is the costliest California wine grape per ton at harvest—even ahead of mighty Cabernet Sauvignon. California Pinot Noir consumption stands at around 13 million cases annually, according to Impact Databank, but is dwarfed by Chardonnay's 60 million cases and Cabernet Sauvignon's 40 million cases. It's even behind Merlot's 18 million cases, though ahead of Zinfandel at 4.3 million cases and tiny Syrah, which hovers at around a million cases.
At retail, it's difficult to find a California Pinot Noir under $10, although Go at Green's cites Castle Rock Mendocino as a brisk seller. Gnarly Head Pinot Noir from Delicato Family Vineyards also offers good value at that tier. In the $10-to-$15 range, Monterey wines from Hahn and Estancia sell well at Houston-based Spec's Wine, Spirits and Finer Foods, according to wine buyer Bear Dalton.
But the sweet spot for most California Pinot Noir is the $15-to-$20 tier, with $20 presenting the key barrier. Constellation Brands' Meiomi has a suggested retail price of $22, though it can often be found under $20. "A lot of suppliers are trying to come up with deals and programming to stay under that $20 price point," Dalton says. "As a result, we sell a lot of Pinot Noir for $18.99 or $19.99."
Meiomi is the most commercially successful Pinot Noir on the market at present, offering a blend that's truly a reflection of California's Pinot Noir culture: 52-percent Monterey, 24-percent Sonoma and 24-percent Santa Barbara. After winning an Impact "Hot Brand" award for its 2015 growth of 58 percent to nearly 800,000 cases, last year Meiomi reached 1.1 million cases, a rise of 37 percent. The brand is largely an off-premise phenomenon, with about 80 percent of its sales in the retail channel. But Kim Moore, marketing director for luxury at Constellation Brands, says the company is now placing greater emphasis on the on-premise channel.
Competition to the North
While California Pinot Noir continues to generate excitement, the competition from Oregon can't be ignored. That state's Pinot Noir production has been rising at high double-digit rates, and last year reached 50,000 tons, according to Impact Databank. That volume is still only about a quarter of California's output, but it's coming on fast. More importantly, the Oregon proposition is highly premium, and it's winning favor at retail.
At The Cellars, a four-unit retailer in Minnesota, Oregon Pinot Noir routinely outperforms California. "In the $15-to-$17 range, Oregon is very much in play," says wine buyer Ray Zemke, adding that top Oregon sellers include Willamette Valley Vineyards, Walnut City WineWorks and Radicle Vine, all in the $16-range. And Hermann of Binny's notes that "there's a customer out there looking for variety and good reviews—who understands that for quality Pinot Noir, particularly from Oregon, prices do start higher."
A number of California producers have been expanding their Pinot Noir footprint in Oregon. Jackson Family Wines has been a particularly strong mover, acquiring Penner-Ash Wine Cellars last spring and WillaKenzie Estate in the fall. The company now has seven wineries in Oregon, with vineyard holdings that total around 1,500 acres. But California Pinot Noir is still in expansion mode, and with Meiomi and other brands broadening awareness for the category, its allure will almost certainly continue to grow.