Following years of decline, the rum category grew 4% in the U.S. market, with depletions increasing from 22.4 million cases in 2019 to nearly 23.3 million cases last year, according to Impact Databank. Top players like No.-1 brand Bacardi and No.-3 brand Malibu advanced significantly, at 8.5% to just under 7 million cases and 20.7% to 2.7 million cases, respectively, while No.-2 Captain Morgan grew 1.5% and No.-4 Admiral Nelson's showed negligible growth. No.-5 brand Cruzan, however, dropped 5.8%, falling to 795,000 cases in 2020. Premium-priced rums, including The Kraken, Parrot Bay, and Flor de Caña, saw solid single-digit gains in the U.S., but it's super-premium offerings, such as Plantation, Kirk & Sweeney, and Diplomático, that are truly on the rise, with those brands jumping 41.2% to 110,300 cases, 37% to 32,000 cases, and 54.7% to 41,000 cases, respectively. 
This trend toward premiumization bodes well for rums like Appleton Estate, which grew 11.1% to 250,000 cases in the U.S. market in 2020, according to Impact Databank. Last year, the Jamaican brand launched an 8-year-old rum that replaced its Reserve offering, along with redesigned packaging. "The new look for the brand and the age statement on a sub-$30 rum provided people with a lot of confidence in being able to pick up a bottle of aged rum at a reasonable price," says Sean Yelle, category marketing director for dark spirits at Campari America. "According to Nielsen, we had nearly 30% volume growth, but almost 40% growth in terms of value. So people have been trading up, and Appleton Estate nearly tripled the industry average for overall growth." 
Appleton Estate 8-year-old is meant to be either mixed into classic cocktails or simply served on the rocks. This versatility and ease-of-use make the rum a great option for enjoying at home, where most consumers did their drinking over the past year. "Appleton Estate 8-year-old is one of those products that's able to cross over and create a great cocktail or be poured over a block of ice," Yelle notes. Appleton Estate is also rolling out a 15-year old Black River Cask ($65 a 750-ml.) variant, which will debut in early summer. 
Likewise, Bacardi is eying premiumization with continued investment in its Cuatro, Ocho, and Diez expressions for the long-term. "Over the course of the next 5-10 years, we will push toward introducing our aged rums to consumers who don't really know rum as a dark spirit or as a more premium spirit," says Bacardi global senior vice president Ned Duggan.
Off-Premise Boost
In addition, Bacardi has benefited greatly from the retail surge due to increased home consumption. "We've seen a huge spike in off-premise sales that has mitigated some of the decline of the on-premise, and the outcome has been that we're on track to deliver a phenomenal year on the Bacardi brand—one of the best that we've had in a while," Duggan says. Online retail and delivery in particular have been a big boon, he notes. "We were always expecting that business to grow over time, but we felt like it was going to be a slow-growth period at least before the pandemic began, and we've seen explosive growth there," Duggan says.
At Jensen's Liquors in Miami, 2020 rum sales were up 22% over 2019, but the category's percentage of overall revenue at the six-store chain declined. "In 2019, rum was 14% of our total revenue, but it made up 12% in 2020," says Kevin Cruz, general counsel for the store and a licensed beverage alcohol attorney. He attributes this change to an increase in the chain's sales across the board and a trend toward super-premium rums. "Don Q and Bacardi are always going to do well because of where we're situated in Miami, but I'm noticing that a lot of high-end craft rum is starting to make its way to consumers," Cruz says. "Whereas usually it was the flavored $20-$30 rums, now it's the $50-$60 bottles." 
Cruz points to Chairman's Reserve from St. Lucia and Rhum Clément from Martinique as more upscale brands that have been popular at Jensen's. He also cites an emerging label called J.A.B., which is an acronym for the owner's name, Juan Antonio Bacardi, a member of the Bacardi family who struck out on his own. "It's an excellent rum that I can't keep on shelves," Cruz says. "Our customers think it's a great value at $60-$70 a bottle." Other high-end rums that are doing well include Foursquare Distillery's Sagacity 12-year-old and Mark XIV Détente 10-year-old, as well as Zacapa, Santa Teresa, Diplomático, and Kirk & Sweeney. In light of this interest, Jensen's has begun venturing into rum barrel picks. "We have two to three rum casks and will most definitely be adding more because rum is huge here in Miami," Cruz says. "We have the Chairman's Reserve barrel set up for later this year, and we did the Papa's Pilar rum, which has done great too." 
In the Chicago area, Binny's Beverage Depot has seen rum sales increase as well. "Premiumization has been growing," says Pat Brophy, director of spirits sales for the 44-store chain. "We've had success with Plantation rum, and we've seen a lot of interest in Foursquare rums from Barbados and rhum agricole-style rums like Clairin from Haiti. I think that trend is largely driven by innovation in the tiki sector." 
Brophy believes rum will continue to grow. "Binny's usually hosts a Summer of Rum event like our large-scale whisk(e)y events where we try to get almost every supplier on our shelves represented in some way in a grand tasting," he says. "Of course, we had to cancel it last year and I don't have much hope for this year, but that event has grown consistently in the five or six years that we've been doing it. There's an obvious excitement for rum."
RTDs Reign Supreme
Another segment where brands have seen success in the past year is the RTD space. Bacardi launched its Real Rum Cocktails line ($13 a 4-pack of 12-ounce cans) in spring 2020 with three flavors—Lime & Soda, Limón & Lemonade, and Rum Punch—and the product has been extremely successful. "We met our yearly forecast in the first six weeks of the year, so that's been a real bright spot for us," Duggan says. The brand will add Bahama Mama, Mojito, and Sunset Punch expressions later this year. 
Along with single-serve cans, large-format prepared cocktails also saw unexpected growth. "In some states where delivery was an opportunity in the on-premise, Bacardi ready-to-serve cocktails became a tool that venues could use, and those offerings grew over 100% this year when we repackaged the range and launched the new Bahama Mama variant," Duggan notes. 
Malibu also introduced its Splash RTD range ($17 a 8-pack of 12-ounce cans) exclusively to the U.S. market in February 2020. The sparkling malt beverage is available in Strawberry & Coconut, Lime & Coconut, Passion Fruit & Coconut, and Pineapple & Coconut flavors. "This innovation allowed us to expand our brand footprint into the beer aisle at national, regional and local grocery stores as well as package stores," says Regan Clarke, vice president of the millennial connector portfolio at Pernod Ricard USA. As the world moves toward normalcy post-pandemic, she believes RTDs will continue to grow. "We expect to see an even larger rise in ready-to-drink solutions for the off-premise especially as we continue to navigate the effects of Covid-19," she notes. 
The brand added a new strawberry-flavored rum last year as well. Malibu Strawberry depleted nearly 90,000 cases in its first 12 months and generated nearly 10% of brand growth last year, making it the most successful flavor launch for Malibu to date. According to Clarke, Malibu is up 23% to 1.6 million cases year to date, an increase of 30.7% over 2020, and has grown 40% in value, which is 2.3 times the rate of rum category growth. "We're outpacing our primary rum competitors in-market and we are excited to continue accelerating growth for the brand this year," she says. 
On the innovation front, Bacardi launched its Spiced variant ($12 a 750-ml.) in North America this past summer. "We see spiced rum as a driver of the rum category as well, and Bacardi Spiced is a fabulous product that I think we're just really at the beginning of," Duggan notes. 
At William Grant & Sons, Sailor Jerry brand manager Mary-Jade Hynes agrees that spiced rum could be in growth mode. "Prior to Covid-19, the spiced rum category was facing somewhat of a steady decline before seeing an uptick as the pandemic hit and consumers' habits shifted," she says. 
Hynes attributes this boost to a rise in off-premise sales and a focus on online engagement. "We saw consumers buying affordable and familiar brands with a desire to stock up which resulted in our 1.75-liter format in particular seeing major success," Hynes explains. "With people spending more time at home, we sought to connect with our audience in even more entertaining ways than we have in the past." As a result of these efforts, the brand gained a 4% increase in followers on Instagram.
Marketing Moves Online
Many brands shifted their marketing strategies to the virtual space in 2020. Sailor Jerry launched an e-commerce platform that allows consumers to purchase Sailor Jerry swag for at-home activities. Social media opportunities like its "Hunker in the Bunker" cocktail series emphasized the brand's approachable mixers and other ingredients that can be easily found at the grocery store or at home. And in January 2021, the brand launched a biweekly podcast that invites musicians, DJs, bartenders, and artists to discuss everything from tattoos to travel. "It's a Covid-19-proof concept that allows us to get into the homes of our consumers and to inject our brand personality into a new entertainment channel that we haven't previously shown up in," Hynes says. "While consumers will be excited to go back to their favorite bars, we think to-go cocktails will remain a trend and believe consumer buying habits have adjusted, with e-commerce remaining an integral part of the brand's efforts." 
For brands that rely heavily on the on-premise, the pandemic's impact on sales has varied. "In key markets like the U.S., UK, and Western Europe, our business is doing well, which is surprising because the on-trade is still closed in many places, so it's mainly driven by the off-trade and e-commerce," says Mount Gay rum managing director Raphael Grisoni. According to Impact Databank, Rémy Cointreau-owned Mount Gay's U.S. depletions stayed steady at 143,000 cases in 2020. 
Another challenge Mount Gay faced was the reduction in opportunities for getting liquid to lips through events and tastings. The brand reformulated and repackaged both its flagship Black Barrel expression and its XO variant last year, but was unable to do a proper launch for these products. Marketing efforts shifted to the digital realm, where master blender Trudiann Branker or a local ambassador would host online tasting sessions with bartenders and influencers who received samples of the new rums and posted videos of cocktail recipes on their own social media platforms. "The scale was small, but it was quite successful," Grisoni notes.
In an effort to bring the bar experience into consumers' homes, Santa Teresa 1796 rum partnered with the subscription service Saloon Box and award-winning bartenders like Julio Cabrera and Glendon Hartley to create cocktail kits featuring the brand. "These programs have been great as they have not only helped to create an elevated cocktail experience for the consumer at home, but were also a means of supporting bartenders who were unable to work due to the pandemic," notes Geoff Robinson, global brand ambassador for Santa Teresa. The Venezuelan brand also launched a limited-edition "Crafted Together" bottling, which brought together 26 bartenders from all over the world to design a bespoke label that showcased how they were staying strong in the face of the Covid-19 pandemic. Sales of these bottles contributed to a $10,000 donation to the United States Bartenders' Guild support fund.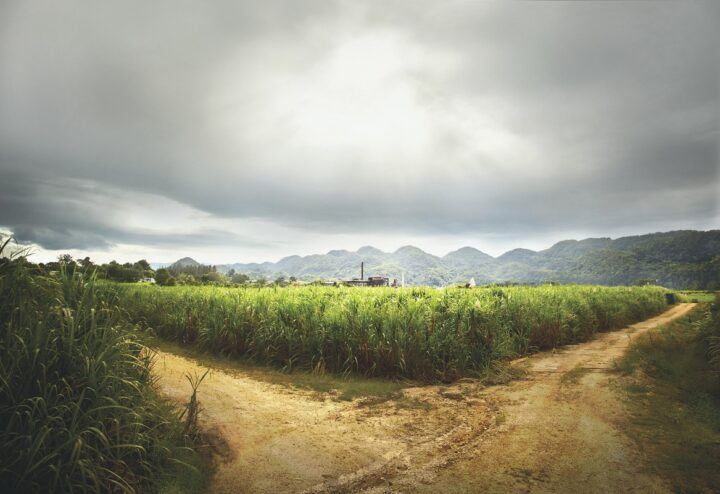 On-Premise At Home
On-premise venues are beginning to open up again, allowing for more experiential events and opportunities in-person tastings. Campari's Yelle remains cautiously optimistic about the future. "People develop habits, and a year is certainly long enough to develop a habit," he says. "Consumers are no longer defaulting to opening a beer or bottle of wine at home, and those who started experimenting with different cocktails or spirits during lockdown will continue to do so." 
At Brooklyn Beso in Brooklyn, New York, the most popular to-go cocktail during the pandemic was a rum-based drink, and it continues to do well. "When Covid-19 happened, we batched one of our drinks called the Rum Punch and it's been selling like crazy," says manager Anya Joseph. Made with a variety of rums, including Wray & Nephew White Overproof rum, grenadine, and pineapple, lime and orange juices, the Rum Punch is available in a single-serving 12-ounce cup ($12), in a 375-ml bottle ($15) or in 750-ml bottle ($30). Another top-seller is the Hibiscus Ginger Cider ($12 a cup), which combines Barbancourt rhum with house-made hibiscus and ginger purée and can be served hot or cold. 
Initially launched in March 2020, Oakland, California's Sobre Mesa had to shut down nine days later due to Covid-19 restrictions, before being able to reopen in September for outdoor service. The Afro-Latin cocktail bar from chef Nelson German—a contestant on "Top Chef" season 18— stocks about 50 rums from all over the world. "Rum is so vast and comes from every continent," says beverage director Sadé Stamps. "There are so many nuances of flavor that rum carries and we want people to understand that, regionally, rum just tastes different." Stamps cites Brugal from the Dominican Republic and Clairin from Haiti as rums that complement Sobre Mesa's Caribbean cuisine. 
The venue's drinks menu features several rum concoctions, including its signature cocktail, the Sobre Mesa ($14). It's a play on Mamajuana, the national beverage of the Dominican Republic that's often consumed while smoking a cigar. The drink comprises Mosswood Distillers' Day Rum, as well as Bacardi Cuatro, Don Ciccio & Figli nocino walnut liqueur, lime and grapefruit juices, and house-made spiced honey that includes yerba mate, cinnamon, anise, clove and ginger. "We serve it in a vessel with smoke so when it comes to the table, we take the top off and you get a nice waft of smoke, playing on the cigar aspect," Stamps explains. 
In addition to its on-premise offerings, Sobre Mesa has partnered with two cocktail club subscription services—The Third Place and Table 22—to allow its patrons to bring the bar experience home. Each month, subscribers receive a curated selection of spirits, cocktail ingredients, and, in some cases, small bites, along with tasting notes and virtual chats led by Stamps and German. Prices range from $50-$125, depending on the vendor and tier. 
Robinson at Santa Teresa believes that consumers will seek out new ways to enjoy and discover spirits at home even after the pandemic is over. "I think that people will continue to invest in an elevated experience at home and I think that ordering spirits online is here to stay," he says. "I also think that the ongoing prominence of the at-home occasion will actually support the reopening of hospitality venues. We're seeing consumers investing more time, thought, and energy into what and how they are drinking overall, and whether it's at home or at a bar, that can only be a good thing."