Beverage alcohol retailers are welcoming the holiday season with elaborate tastings, in-store signage, and other  to feature recommended Thanksgiving wines. "French Bourgogne and Beaujolais, German Rieslings, and California and Oregon Pinot Noir and Chardonnay seem to do very well over the next two weeks," says Glen Knight, owner of The Wine House in Los Angeles. 
The Wine House had an in-store tasting event on Wednesday, November 16, that showcased its top Thanksgiving wines. The selections included 14 whites, ranging from $15 a 750-ml. of the 2019 Hugel et Fils Gentil from Alsace, France, to $50 for the 2018 Domaine aux Moines Savennieres La Roche aux Moines from the Loire Valley. The tasting also featured 13 reds, ranging from $18 a 750-ml. of the 2018 Feudi di San Gregorio Rubrato Aglianico from Italy to $83 for the 2019 Domaine Serene Evenstad Reserve Pinot Noir from the Willamette Valley. At $40 each, the 75 tickets quickly sold out. 
German and Italian white wines experience brisk sales this time of year at The Wine House. Popular German brands include the 2020 Dönnhoff Tonschiefer Riesling Trocken from Nahe ($28 a 750-ml.), the 2020 Leitz Klosterlay Riesling Kabinett from Rheingau ($24), and the 2019 Selbach-Oster Zeltinger Schlossberg Riesling Spätlese from Mosel ($30 a 750-ml). Italian leaders include the 2021 Köfererhof Pinot Grigio from Trentino ($28 a 750-ml) and 2020 Kellerei Cantina Terlan Tradition Pinot Grigio from Alto Adige ($20 a 750-ml.).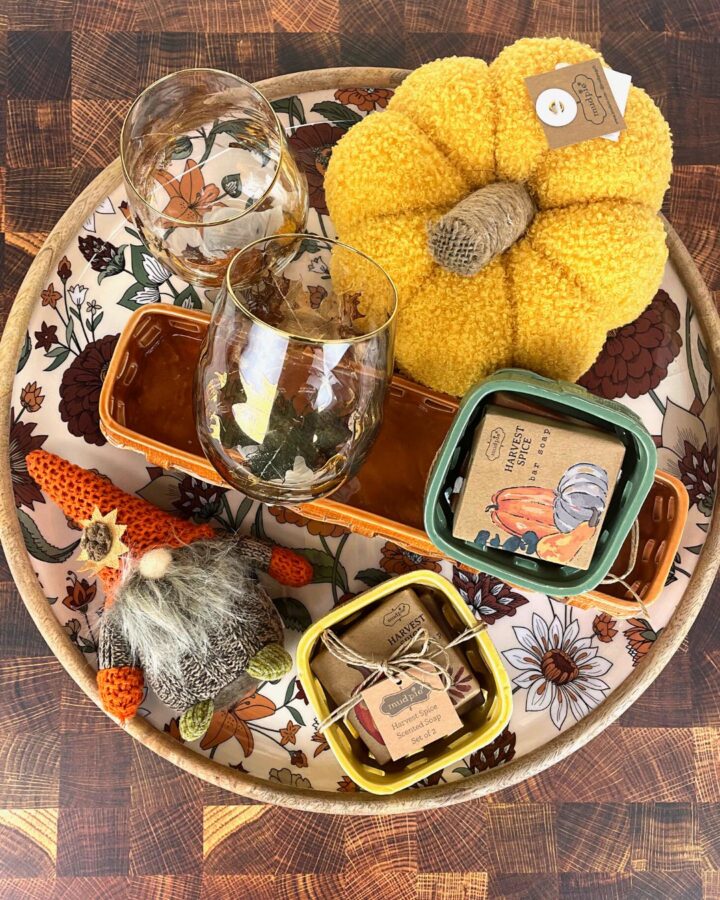 At New Jersey-based Gary's Wine & Marketplace, in-store signage is devoted to "Thanksgiving Picks," as well as a homepage banner that markets the wines. "We have about 30 different samplings or tastings for our guests scheduled with our supplier partners across our four stores during the 10 days leading up to Thanksgiving," says store owner Gary Fisch. "We are partnering with producers like Jackson Family Wines and Moët Hennessy to help make these in-store samplings a success."
During the week leading up to Thanksgiving, Gary's stores see the largest share increases in Beaujolais (369% increase), Oregon white wines (175% increase), and California Pinot Noir (42% increase). "The top-selling wine in each of these categories during the week leading up to Thanksgiving in 2021 were Georges Duboeuf Beaujolais Nouveau ($11 a 750-ml.), the 2018 Willakenzie Estate Pinot Blanc ($20), and Olema Pinot Noir ($22)," Fisch says. 
Meanwhile, the beverage alcohol supply chain has improved. "Our supply chain this holiday season is the best it has been in the past several years since the pandemic began," Fisch says. "However, we are still seeing some periodic out of stock and shortages."
Unfortunately, wildfires in California and Oregon are taking a toll. "The supply chain is 80% better than last year," The Wine House's Knight says. "There are still some shortcomings on some of the Champagne producers, but the problem is … the California and Oregon fires." He notes that many Napa Valley, Sonoma, and Willamette Valley reds are in very short supply or just out of stock. "It's tough for some clients who love to send their favorite Cabernet or Pinot from the U.S. At least, there are other areas and wineries to pick from."
With inflation on the rise, Knight is looking to meet consumer demand and hold retail ground. "We are being a little more cautious this year, since inflation is high and our California gas prices are still over $5.49 a gallon," he says. "Consumers seem to be holding back, and fewer people staying in town this year will keep sales flat."