This past summer, Hi-Time Wine Cellars' imported wine buyer Patty Quick latched onto wines from Chilean producer Ventisquero, bringing in six of the brand's SKUs ($12.98 to $54.98 a 750-ml. bottle). "We're always trying to find a new wine that we think is awesome," she says. Ventisquero and Chile in general are increasingly fitting the bill, so Quick was eager to showcase Chile's quality wines. Indeed, for the holiday season, Quick is planning to add eight or more Chilean wines to the Costa Mesa, California, store's roster of roughly 30 Chilean selections. "Probably four or five of them will be top-tier, retailing at around $100," she says.
That's the kind of reception producers and importers are seeking nationwide, with mixed results. Lower-priced "value" wines still dominate Chilean wine consumption in the United States, but many in the trade continue to strive for better recognition of the South American country's higher-end offerings. At the same time, overall volume for Chilean wine has faltered in the U.S. market, although marketers say 2014 has thus far shown an uptick. Last year, consumption of Chilean wine in the United States fell 2.5 percent to 8.78 million cases, according to Impact Databank.
Among major varietals from Chile, Cabernet Sauvignon and Chardonnay are equal in volume at 1.2 million cases in the United States, though Cabernet Sauvignon declined 7.7 percent while Chardonnay remained steady. Merlot consumption slumped 12.5 percent to 700,000 cases and Sauvignon Blanc was flat at 500,000 cases. Nearly two-thirds of the volume consists of just two brands, both of which compete heavily in the below-$10 price arena. Concha y Toro accounted for 33 percent of Chilean wine depletions, and Corbett Canyon held another 30-percent share.
Marc Goodrich, president of Excelsior Wines, which imports Concha y Toro, says results are mixed at various price tiers. In the under-$8 range, 1.5-liter sizes are down slightly, but 750-ml. bottles are growing. "That trend is most likely fueled by emerging millennial consumers, who are more adventurous and open to trying different wines," Goodrich explains. He notes that data shows Chilean wines in the $8-to-$15 range have grown in both volume and value this year. "With regard to the $20-plus price segment, we're beginning to see an uptick, but we still haven't fully recovered in this price range since the 2008 market plunge," Goodrich says.
Pricing Strategies
While value brands continue to dominate, many marketers are intent on showcasing Chile's higher-end wines to a sometimes skeptical public. "I think people are conditioned to think that Chile is good value when you can't afford X or Y," says Larry Challacombe, general manager of Global Vineyard Importers, which imports 10 boutique Chilean labels. Despite the fact that many of the Chilean wines in his portfolio aren't particularly pricey—ranging from $10 to $20—Challacombe says getting over the "value" hump continues to be a long-term battle. "There is still some resistance," he says. "It still takes a bit of effort to sell, but the good news is it takes less than it did previously." At higher price points—$50 and above—"that's tough sledding still," Challacombe adds.
Many marketers say they are seeing positive signs, particularly in the $10-to-$20 range at retail. James Mariani, co-CEO of Banfi Vintners, says there is a gradual shift toward premiumization. "The value that trade and consumers have come to associate with Chile is still there, but now that country is being given more of a chance to show that it has value at every price point," he explains.
Mauricio Banchieri, a co-owner of Chilean wine store Puro Wine in New York City, says his customers aren't always knowledgeable about Chilean labels, but after seeing his selection of roughly 200 SKUs, they start to think differently. "People are always surprised at the number of labels we have and the number of wines they don't know," Banchieri says, noting the dominance of massive brands in the U.S. market. "Shoppers might come in for a $10 bottle of wine, but then they notice that we have $150 bottles of wine or $190 bottles of wine. When it comes to the moment to choose, customers typically don't take the $10 bottle, they go for the $20 bottle."
Chilean wines are also proving their mettle, with several labels scoring well in wine ratings. "The response to premiumization and trying to drive above-$15 wines has been difficult in the face of a tepid economic recovery," says Michael Preis, vice president of marketing and portfolio director for Santa Rita at Palm Bay International. "However, as Chilean wines garner higher scores—like our 2008 Santa Rita Triple C, which scored 93 points and a "Top 100" Wine Spectator ranking last year—it's been easier to gain distribution and share of mind." He adds that finding distribution can be challenging. "The key to driving wines through the various gatekeepers will be generating consumer awareness and demand, and high scoring wines are the most effective way of accomplishing this goal," Preis says.
Alex Guarachi, owner and founder of TGIC Importers, also notes the power of reviews. "One of our wines, the entry-level Montes Alpha Cabernet Sauvignon that sells for around $12, got great reviews, and we've sold a ton of wine," he says.
The positive results in the $10-plus range are a welcome shift after many years of fighting for recognition, says Gary Clayton, vice president of marketing for Pasternak Wine Imports. "The category dynamics and the quality of wine coming out of Chile are improving," says Clayton, whose company markets Domaines Barons de Rothschild Lafite's Los Vascos brand from the Colchagua Valley. "We're seeing our performance improve as well. We're getting the ratings now, which is very encouraging. This recent shift is from both a category standpoint and a brand standpoint."
One Chilean winemaker now gearing up for a major push is Carmen, owned by Chile's Grupo Claro and marketed in the United States by Trinchero Family Estates since 2011, when it moved from Aveníu Brands. Founded in 1850, Carmen is Chile's oldest winemaker and has estate vineyards in the Casablanca, Colchagua, Alto Maipo, Leyda and Apalta valleys. The portfolio is led by the Carmen Gran Reserva series, which includes Sauvignon Blanc, Chardonnay, Cabernet Sauvignon, Carménère, Merlot and Syrah, all retailing at $15 a 750-ml. bottle. "The Carménère is doing particularly well, while the Chardonnay, Petite Sirah and Cabernet Sauvignon are gaining traction," says Trinchero's senior vice president of marketing Dave Derby. The brand also offers the upscale Carmen Gold Cabernet Sauvignon ($49.99).
In September, Trinchero launched Carmen's Wave Series wines, which include the Left Wave Sauvignon Blanc and Right Wave Pinot Noir, both retailing at $11.99 a 750-ml. bottle. The names are inspired by surfing terms—the left-breaking wave being the more common wave in Chile's Pacific Coast and the right wave being rarer, befitting the Pinot Noir variety. The wines are from the Leyda Valley, whose microclimate and soils are similar to the Sonoma Coast. The Wave Series concept was inspired by Carmen winemaker Sebastian Labbe's love of surfing along the Chilean coast, and the packaging, which includes screw-cap seals, has a youthful, contemporary feel.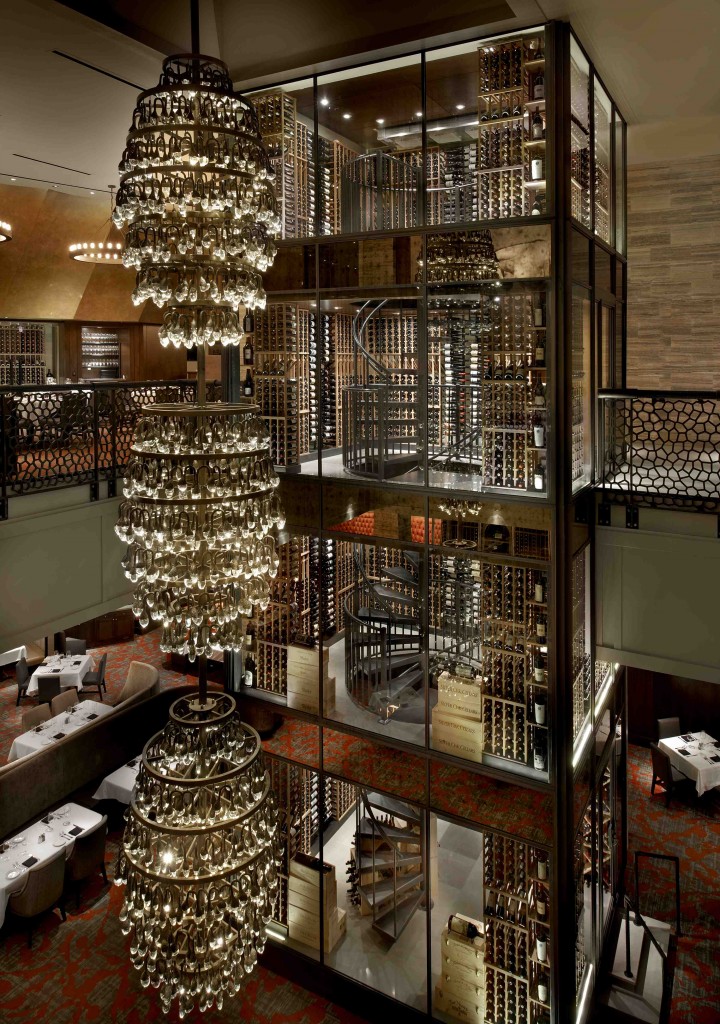 Competition Continues
The positive developments for wines at $10 and above prompted the launch of the Epica brand two years ago, despite the stagnation of the Chilean wine sector overall. "The United States is a very competitive market, not only for Chile," says Epica brand manager Sebastian Reitze. "But we're getting a lot of traction, and the industry has been growing for the past year, so I believe it shows a good path."
Andy Gesell, vice president and South American brand manager at Vineyard Brands, says the competition is easing slightly, but remains intense. "The increase in California wines on the market—the aggressiveness of the wineries and the large harvests of the past couple of years—has hurt Chile, especially when it comes to competing with Cabernet and Chardonnay," Gesell says. "The first couple of months of this year were challenging, but ever since March and April, it's bounced back."
Palm Bay's Preis also notes a slightly better environment. "There has been a recovery of sorts in the sense that retailers have stopped encroaching on Chilean shelf sets with more Malbec from Argentina and that the under-$12 category seems to be trending positively for Chilean brands across multiple varietals," he says.
At Del Frisco's Double Eagle Steak House in Chicago, wine director Michael Taylor notes that the "value" mantle seems to have passed to Argentina. In fact, the trends at Del Frisco's are indicative of some success for long-term quality initiatives from Chilean producers and importers. "The value sales tend to lean toward the Argentine Malbecs," Taylor says. "Chile does offer value. However, our sales are heavier in the $70-to-$150 price point." He adds that Chilean wine still accounts for a small percentage of overall wine sales at Del Frisco's, but there has been more interest than usual, especially with wine at $100 and above. "Consumers are moving away from the Argentine Malbecs and toward Cabernet Sauvignon blends from Chile," he says. The most requested Chilean wine at Del Frisco's is the 2009 Casa Lapostolle Clos Apalta, a Carménère-Cabernet-Petit Verdot blend from the Colchagua Valley priced at $150.
However, at The Umstead Hotel and Spa in Cary, North Carolina, Chilean value still resonates, according to sommelier Hai Tran. "I find that folks are more open to exploring Chile when they are seeking values on a wine list," Tran says. One popular label is the Viña Aquitania's Sol de Sol Pinot Noir, which sells for $16 a glass and $64 a bottle. Its quality and complexity "has really opened up conversation to talk more about Chile with our guests," Tran says.
Regions And Varietals
Along with efforts to move the Chilean wine sector upscale, many marketers are attempting to educate the trade and consumers on the intricacies of Chilean wine. It's both a benefit and a detriment that Chile's main export varietals—Cabernet Sauvignon, Chardonnay, and to a lesser extent, Sauvignon Blanc, Merlot and Pinot Noir—are familiar grapes to American wine drinkers. Guarachi of TGIC Importers says he views Chile as "the mirror image of California in the Southern hemisphere." The wines are easy and comfortable for most American consumers, but there isn't a great marker that differentiates Chilean wines as unique.
The exception is Carménère, Chile's signature grape and the base of many of the red blends that have performed well recently. Carménère as a varietal wine is small in volume in the United States. Guarachi says the grape has huge potential, but hasn't been handled well in the past, noting several failed attempts by producers and importers to develop a large-scale following.
"Carménère has been getting a lot of attention lately, as it's Chile's signature grape," Trinchero's Derby says. Indeed, Trinchero has been touting 2014 as the 20th anniversary of the varietal's rediscovery, which took place in Carmen's vineyards. The varietal originally was brought to Chile from Europe in the 1850s. During the 1860s, it was wiped out in Europe by phylloxera. In Chile, Carménère became intermingled with Merlot, which it resembles, and was widely believed to be extinct. "It wasn't until 1994 that a French researcher rediscovered it, at Carmen," Derby says.
Along with varietal development, many importers are seeking to expand consumer understanding of the nuances of Chilean wines by focusing on regional differences. As with the move to support higher-end wines, those efforts have been ongoing for several years. Global Vineyard's Challacombe and other marketers talk about regionality as much as possible. "But I'm not sure it really matters to consumers and the trade," he admits. "Words have to have some resonance to stick. If I say a wine is from the Limari, Maule or Bio-Bio Valley, most everyone has never heard of those regions and the repetition isn't there to make it stay, so I don't know if it means much."
Preis says it's a slow process to educate the trade and consumers. "Chile has so many microclimates and sub-regions, but many consumers seem interested in learning and educating themselves about these topics," he explains. "Chile does face an uphill battle: It's much farther for U.S. consumers to travel there than to wine country in California, and it's less popular than countries like Italy and France."
Banfi's Mariani notes that Chilean wine's introduction to U.S. consumers is still in its early stages and opportunities abound. "Discovery will always be integral to the wine experience, so while it might not be the driver for consumers today, it will play an increasingly important role going forward," he says. "Chile is still in the early stages of branding itself and its winemaking regions, so there is a good deal of opportunity there."