Mainstream acceptance of Tequila as a world-class spirit is relatively new, but it's only growing, notes Ryan Andrews, beverage director for the San Diego-based GBOD Hospitality Group. "Bartenders all around the world are pulling from Mexican flavors more now than ever before," he says. "Tequila has become ubiqui – tous in the cocktail scene and with mixologists and bartenders." 
Indeed, many people today understand Tequila to be just as sophisticated and high quality as any other spirit— but it wasn't always this way. "There was a time when Tequila was known as the 'bad guy' and was only mixed in a blender with heavy syrups to mask the taste, but oh, how times have changed," says Asa Eubanks, bar manager of Lucky Day in Las Vegas. "Experienced bartenders are now able to make this spirit the star of the show, with signature Tequila craft cocktails that make guests realize this isn't what they had back in college." 
Not too long ago, much of the Tequila available on the market was cheaply made and low quality, but as the category has grown steadily in recent years and more premium brands have made their way stateside, the spirit has shed its tainted reputation and come into its own in the modern mixology world. "In the past Tequila was either put in a Margarita or used as a quick way to get drunk—slugging back a shot with a wedge of lime and some salt—but with the cocktail movement of the 2000s and beyond, Tequila has been given new consideration," says Patricia Grimm, beverage director of Adele's in Nashville, Tennessee. "Today it's used creatively and lovingly by cocktail makers far and wide." 
Gavin Humes, food and beverage director at Scratch Bar & Kitchen in Los Angeles, notes a deep appreciation for the talented artisans that are making such great Tequilas today. "It's always rewarding to make something delicious out of something delicious," he says. "With my background in the kitchen even before working with beverages, it's always been true that having great product yields great results, and that's Tequila at the moment."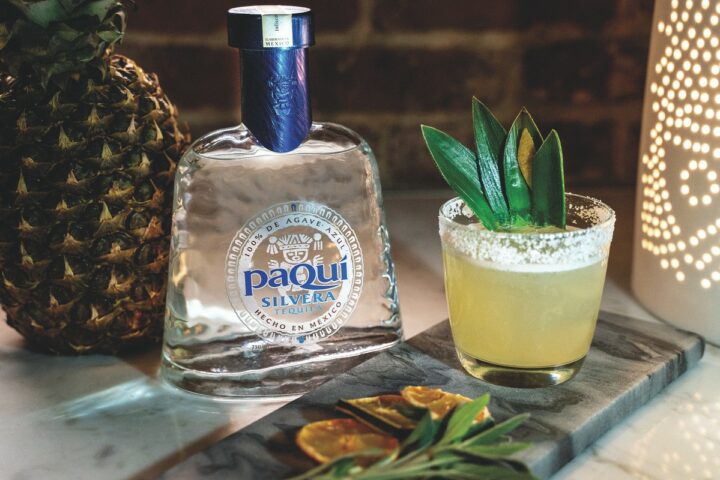 Sugar, Spice, And Everything Nice
The Margarita isn't going away any time soon—and for good reason. "It's one of those cocktails that pretty much everyone knows and has tried, and most folks like it a lot," says Erich Whisenhunt, operations manager for the five-unit Colorado-based Rio Grande Mexican restaurant chain. "Who doesn't love sitting on, or imagining you're sitting on, a beach or patio enjoying a refreshing Margarita?" The venue's Big Tex Margarita ($9.50), created by COO Steve Richter, features Jose Cuervo Tradicional Silver Tequila, house-made citrus mix, and Juarez triple sec. "We use several Tequila brands to make our cocktails, but Jose Cuervo has been the go-to for us from the beginning and is still the driving force in our infamous Rio Margs," Whisenhunt adds. "We've had an amazing relationship with the Cuervo team since our first restaurant opened in 1986—they have a very diverse portfolio and tend to lead the way forward at all levels of sophistication and ingenuity." 
The Margarita serves as a useful jumping-off point for bartenders to make fruity and fun Tequila cocktails that are all their own. "In my experience, Tequila cocktails that incorporate a fruit element—watermelon, pineapple, apricot, or blackberry, for instance—along with an herb, such as mint or cilantro, and/or a bit of spice, are extremely well-received," says Grimm of Adele's. Her Fire Breather ($13) is one such cocktail, blending Exotico Blanco Tequila, house-made blackberry agave syrup, lime juice, and Scrappy's Firewater Tincture. At Caló Kitchen + Tequila in El Segundo and Laguna Niguel, California, owner Clemente Heredia's cocktail the Partida's Pineapple Beach ($15) is similarly fruity and spicy, mixing Partida Silver Tequila, agave syrup, lime juice, muddled grilled pineapple, and fresh jalapeño, served in a glass with a Tajín seasoning rim. At Le Chick in Miami, bar manager Nick Mantzaridis' Miami Sage Margarita ($13) goes in the herbal direction, featuring Paquí Silvera Tequila, pineapple and lime juices, and house-made sage agave syrup, served in a glass that's rimmed with a mixture of salt, sugar, and orange and lime zests.
"Spicy, earthy, pungent, and bright flavors all pair well with agave-based spirits, as those flavors are typically found in the spirit itself," says Andrews of GBOD Hospitality Group. At the group's Mexican concept El Chingon in San Diego, his Madero ($12) comprises Azuñia Blanco Tequila and house-made watermelon cordial, served in a glass that's decorated with Tajín and crushed chamoy candy. And at the group's Prohibition Lounge in San Diego, his Sweet But Not Too Sweet ($14) blends Maestro Dobel Diamante Cristalino Tequila, Ancho Reyes Verde poblano liqueur, Passoa passion fruit liqueur, and pineapple and lime juices. "I like Azuñia because it's the only 100% organic Tequila that has all its own estate-grown agave plants," Andrews adds. "I also enjoy making cocktails with Cristalino Tequila—it brings the full flavor of aged Tequila in a clear spirit that makes the cocktail look nice and presentable." 
With so many different styles and brands of Tequila out there, bartenders have a lot to play around with. "Tequila is so versatile that you can really take it in any direction," Scratch Bar & Kitchen's Humes says. "Some people love the tropical, citrusy drinks, and those can be delicious. For me it's more of the dark and brooding qualities that make a Tequila Old Fashioned, or something along those lines, really shine. It also depends heavily on what Tequila you're using—añejo goes in a completely different direction than blanco." Highlighting the range within a single brand of Tequila, Humes' Mondragon Sour ($21) features Siembra Azul Blanco Tequila, house-made hibiscus syrup, egg white, and Peychaud's bitters, while his Tequila Old Fashioned ($25) comprises Siembra Azul Añejo Tequila, Demerara simple syrup, and Angostura bitters. Rio Grande also serves a Tequila Old Fashioned by director of facilities Chis Jumper called the Agave Old Fashioned ($12), mixing Casa Noble Reposado Tequila, Ancho Reyes chile liqueur, simple syrup, and Fee Brothers Orange bitters. "I love a good Margarita, but so often it's more about the lime and the sweetener and you can barely tell there's Tequila there," Humes adds. "Tequila Old Fashioneds and the like are going to become prominent as the exposure continues to grow, and frankly I'm here for it."
Beyond The Basics
Humes points out that Tequila cocktails have become more and more inventive in recent years. "When I started in the industry, Tequila was used for shots, for sipping, or for Margaritas, and that's about it—but since then, the complexity and diversity of the Tequilas we have access to has allowed bartenders to showcase some real creativity," he says. 
Lucky Day's Eubanks concurs, noting that craft cocktails made with Tequila have finally gained the respect they deserve. "Ultra-premium Tequila cocktails are the new thing as people are more willing to pay the price to enjoy a nice drink," he says. "I think people care more about ingredients and the quality of Tequila these days—it's not about cheap blanco shots anymore." His Chica Blanca ($13) blends Mangatta Silver Tequila, St-Germain liqueur, Joseph Cartron Violette liqueur, Monin Lavender syrup, lemon juice, and egg white, garnished with a bubble of smoke, and his Dulce Mexicana ($13) features Mangatta Silver, Tattersall Orange Crema liqueur, house-made mango habanero syrup, agave syrup, and house-made chamoy candy mix, served in a glass with a Tajín and crushed chamoy candy rim. 
"In recent years, bartenders have embraced Tequila with new enthusiasm, working it into cocktails with spirits such as Aperol, Campari, amaro, and vermouth, which have been traditionally paired with other base spirits," says Grimm of Adele's. The La Jefa ($13) by beverage consultant Christina Cabrera mixes Lunazul Blanco Tequila, Aperol aperitif, pineapple and lemon juices, and serrano agave syrup. "La Jefa has been one of our top-selling spring and summer cocktails for three years running and it will be back again this year," Grimm notes. "In general our Tequila cocktails are out-selling our vodka drinks, which says a lot about what guests want right now."
Grimm adds that she appreciates Tequila's unique flavor profile. "You can't mistake it for something else," she says. "It also plays really well with other spirits, such as mezcal and rum." Her YippeeKi-Yay ($13)—another top-seller at Adele's—comprises Exotico Blanco Tequila, Pelotón de la Muerte mezcal, Rothman & Winter Orchard Apricot liqueur, lime juice, and Demerara simple syrup. At Royal 38 in Dallas, co-owner and director of beverage Scott Jenkins' Almost Tepache ($14) features a house blend of Cimmaron Blanco, Fortaleza Blanco, and Cascahuin Tahona Blanco Tequilas, plus Plantation Xaymaca Special Dry Jamaican rum, acid-adjusted pineapple juice, house-made tamarind syrup, saline solution, and Topo Chico mineral water. "As higher quality Tequila became more available in the U.S market, bartenders realized the capacity for unique expressions of agave in cocktails and started to experiment by replacing other spirits with Tequila and testing how it performed, such as with the Tequila Old Fashioned," Jenkins says. "Once the versatility was realized, the experimentation began to grow out of classic riffs and into signature expressions—I personally like to shift Tequila into the realm of deeper flavors, using amari, Sherry, and vermouths as a base to rest the agave profile upon, and finishing with pomme fruits, berries, or chocolate notes on top." His Tequila with Pomme Fruit ($14) features the venue's house blanco Tequila blend, as well as Daron Fine Calvados, St. George Pear brandy, salted agave syrup, a house blend of Lustau Fino, Manzanilla, and Palo Cortado Sherries, and Dashfire Mole bitters. His Poco Loco ($15) features the same blanco Tequila blend, plus a house blend of Banhez and Vago Elote mezcals, Paranubes Oaxacan rum, Cardamaro and Pasubio amari, Lustau Vermut Rojo vermouth, Angostura bitters, and grated bitter chocolate and nutmeg. 
"I believe Tequila will be used in more and more creative ways," Grimm says. "It used to be that Tequila was a spirit some were reluctant to try because of its reputation, but now there are so many amazing books, blogs, and bars dedicated to showcasing Tequila cocktails, which has made it far more approachable."