Sonoma County has seen some major deal-making in recent years—a trend fueled by the sustained consumer interest in Pinot Noir. Prices for premium vineyards are on the rise, particularly in cool-climate areas where Pinot Noir thrives.
Last year, E.&J. Gallo acquired J Vineyards, Asti Winery and the Souverain brand, while Jackson Family Wines bought Siduri and Novy. Also in 2015, The Wine Group bought Benziger, and Vintage Wine Estates bought B.R. Cohn Winery. In the last few years, Pernod Ricard acquired Kenwood; Napa-based Crimson Wine Group purchased Seghesio; and Foley Family Wines bought the Sebastiani winery and vineyards. Other wineries, including Kosta Browne, have sold stakes to private equity firms.
"Business in Sonoma is very healthy, and Pinot Noir's ascent has done wonders for the region," says Corey Beck, president and director of winemaking at Francis Ford Coppola Winery. Coppola produces more than 100,000 nine-liter cases a year of wine sourced exclusively from Sonoma, including the Francis Coppola Reserve ($30 to $39 a 750-ml. bottle), Director's Cut ($21 to $39), Director's ($17 to 21) and Virginia Dare ($18 to $25) brands. Beck says growth is particularly strong for the Director's Cut and Director's lines.
In addition to J Vineyards, E.&J. Gallo's Sonoma portfolio includes Frei Brothers Reserve ($17 to $27 a 750-ml. bottle), Gallo Estate ($50 to $95) and MacMurray Estate Vineyards ($20 to $60). The company has made significant investments in Sonoma over the last decade and plans to continue, says Rich Kranzmann, the company's vice president and general manager of premium wine.
Meanwhile, key Sonoma players continue to roll out new wines, all focused on the high end. Joe Wagner's Copper Cane Wine & Provisions extended its Beran brand last year with a Sonoma Zinfandel ($35 a 750-ml. bottle). Deutsch Family Wine & Spirits launched The Calling, featuring several Chardonnays, a Cabernet Sauvignon and a Bordeaux-style blend ($30 to $60); and Moët Hennessy rolled out Smoke Tree Chardonnay and Pinot Noir ($20 to $25).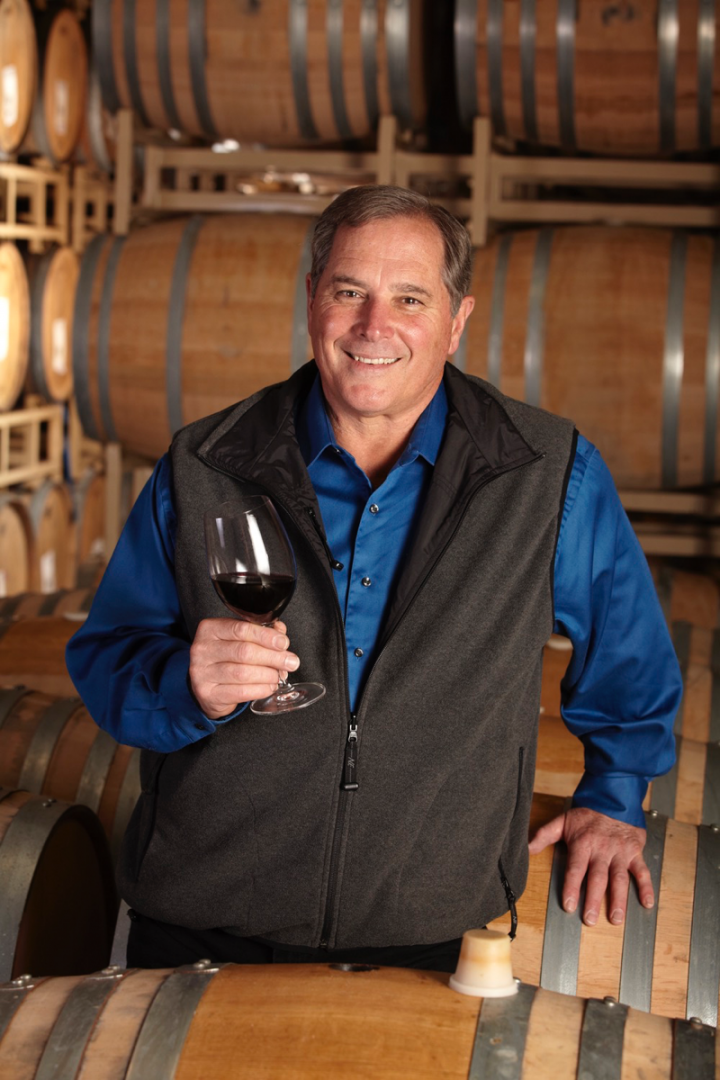 Even amid the acquisition fever, wineries retain their identity. Caroline Shaw, executive vice president and chief marketing officer of Jackson Family Wines, says the company's Siduri, Murphy-Goode and Matanzas Creek wineries continue to operate independently. "They get the investment, but the heart of the winery remains the same as it was," she says. Jackson owns more than 10 Sonoma wineries, and produces dozens of Sonoma wines including the Kendall-Jackson ($19 to $70 a 750-ml. bottle) and La Crema ($23 to $90) brands.
In terms of terroir, Sonoma strikes a balance between cool coastal areas and warmer inland regions. Pinot Noir and Chardonnay grow best in the Russian River Valley and Sonoma Coast AVAs, while Cabernet Sauvignon thrives in warmer areas such as Sonoma Valley, Knights Valley, Alexander Valley and Dry Creek Valley. Dry Creek also produces world-class Zinfandel. In addition, producers such as Gloria Ferrer, Piper-Sonoma, and Korbel make sparkling wine using fruit from the county's cooler areas.
Rick Sayre, vice president and head winemaker at Rodney Strong Vineyards, says the company is carefully expanding its vineyard holdings. "I'm always looking in Chalk Hill, the Alexander Valley and the Russian River Valley," he says. The company produces almost 1.1 million cases of wine ($17 to $75 a 750-ml. bottle), all from Sonoma. Sayre says the county has made huge advances in identifying its best sites. "We give those grapes attention in both the vineyard and the winery, then use small tanks to separate them. I call it precision grape-growing," he explains.
Sustainable Growth
Sustainability is gaining noteworthy attention in Sonoma, where 58 percent of growers and vintners are currently certified sustainable, according to the Sonoma County Winegrowers trade group. In a region with roughly 60,000 acres of vineyards, 450 wineries and 1,800 growers, that's an impressive share. "Sustainability is part of the fabric of Sonoma's wine community, and it affects our bottom line," says Shaw of Jackson Family Wines.
Jackson joins Coppola, Rodney Strong and others in pledging to pay growers more per ton for sustainably grown grapes. "Sonoma's sustainable wineries are putting their money where their mouths are and helping growers do the right thing," says Coppola's Beck. Coppola paid $100,000 bonuses to growers who practiced organic and fish-friendly farming last year. "The bonuses are helpful for becoming certified, particularly for the smaller growers," Beck adds.
The Wine Business Institute (WBI) at Sonoma State University's School of Business and Economics has been supporting Sonoma County Winegrowers' project to certify 100 percent of the region as sustainable by 2019. "No other region in the country has staked its reputation on the ambitious goal of sustainability in the way Sonoma has," says WBI director Ray Johnson. The WBI offers undergraduate and MBA programs in wine business. This June, construction will begin on the 15,000-square-foot Wine Spectator Learning Center. The Wine Spectator Scholarship Foundation donated $3 million to support the project, while many Sonoma businesses have also contributed.
Amid Sonoma's rising fortunes, Donny Sebastiani, president and CEO of Don Sebastiani & Sons, believes Sonoma's focus on terroir is in perfect tune with current trends. The company sells about 30,000 cases of Sonoma wine annually, including the Sivas-Sonoma range ($16 to $22 a 750-ml. bottle) and the Don & Sons Sonoma Signature Series Sonoma Coast Pinot Noir ($22). Its New House Vintners winemaking unit, launched in late 2014, produces Custard Sonoma Valley Chardonnay ($20). "Consumers are moving away from brands and toward California wines with a sense of place—and Sonoma's that kind of place," Sebastiani says. "The Sonoma lifestyle resonates with consumers, even if they've never been here."