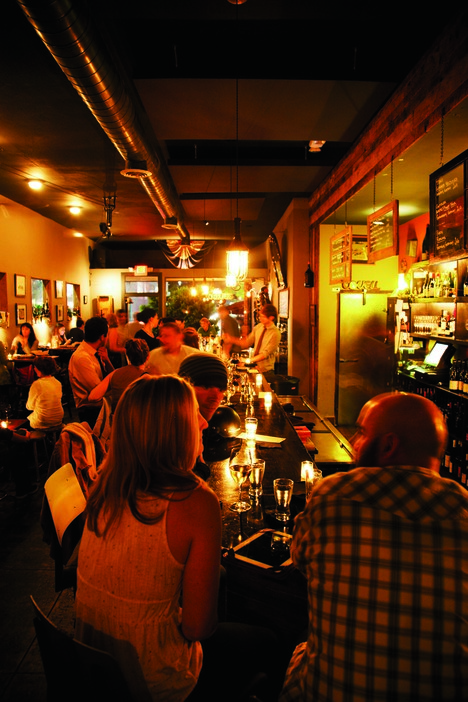 Syrah is a chameleon grape. In cool climates, it makes meaty, earthy wines, while in warm conditions, it results in jammy, fruit-forward offerings. Bob Bertheau, head winemaker at Chateau Ste. Michelle in Woodinville, Washington, says terroir, weather and the winemaker's style affect Syrah wines more than those made from other varietals. The grape's paradox is that its advantageous ability to thrive in diverse climates and produce myriad styles of wine is also the reason many say it's hard to sell: Syrah has a variable flavor profile.
"At a supermarket or large retail outlet, customers aren't sure what they're going to get with Syrah," says Jonathan Newman, CEO and chairman of Newman Wines & Spirits, a brokerage and importer based in West Conshohocken, Pennsylvania. Newman markets six Syrah varietal wines, including the 2012 Burgess Napa Valley Syrah ($20 a 750-ml. bottle). He notes that when a Syrah loses a facing on a retailer's shelf, it's nearly impossible to regain that spot.
Still, there's good news. Syrah wines from California's Central Coast and Washington's Walla Walla Valley are doing well. Bertheau says he sells out of high-end Syrahs, such as the 2011 Ethos Columbia Valley Reserve Syrah ($50 a 750-ml. bottle) and the 2011 Cold Creek Vineyard Columbia Valley Syrah ($35). Both California and Washington have had modest increases in Syrah acreage in recent years, according to the U.S. Department of Agriculture, and Syrah is the backbone of many red blends. Merchants who hand-sell Syrah as a food-friendly red say sales are strong.
At the wine bar Camerata at Paulie's in Houston, wine director and general manager David Keck lists Syrah under the heading, "Do yourself a favor: Drink more Syrah. You might not know it yet, but you love this grape." He staged a "Syrahvolution," taking all the other full-bodied reds off of his list for six months. Customers returned to try more Syrah, and they also requested it at other Houston venues. The top-selling Syrah wines at the Camerata are the 2012 Stolpman Vineyards Estate Syrah ($13 a 6-ounce pour; $45 a 750-ml. bottle) and the 2010 Qupé Sawyer Lindquist Vineyard Syrah ($17; $59).
David O'Day, director of wine at the Southlake, Texas–based Del Frisco's Restaurant Group, says Syrah sells well at all three of the company's concepts: Del Frisco's Double Eagle Steak House, Sullivan's Steakhouse and Del Frisco's Grille. The 11-unit Del Frisco's Double Eagle Steak House carries more than 200 Syrah and Syrah-blend wines. Each restaurant's four sommeliers have the opportunity to recommend Syrah to guests interested in full-bodied reds. The top-selling Syrahs are the 2010 DuMol Russian River Valley Syrah ($125 a 750-ml. bottle) and the 2012 Plumpjack Napa Valley Syrah ($120).
At Square Wine Co. in Madison, Wisconsin, owner Andrea Hillsey hand-sells Syrah and hosted the "Que Syrah, Syrah" event featuring seven 1½-ounce pours for $15. The 2012 Copain Tous Ensemble Mendocino Syrah ($22 a 750-ml. bottle) and the 2012 Amavi Walla Walla Valley Syrah ($26) perform well.
Syrah also flourishes at Bar Covell in Los Angeles, where wine director and partner Matthew Kaner offers 150 wines with no wine list. "When you ask people if they'd like a glass of Syrah, they say no," he says. "Yet if you offer them a lush, fruity red, they fall in love with it." The 2013 Cordon White Hawk Vineyard Syrah ($14 a pour; $56 a 750-ml. bottle) and the 2012 Arnot-Roberts North Coast Syrah ($16; $64) are strong sellers.
Retailers and restaurateurs can get great deals on undervalued Syrah wines right now, and taking advantage of the market makes sense for those who can hand-sell them. Bertheau of Ste. Michelle says the key to generating interest in Syrah will be mid-priced wines. Newman adds, "As an industry, we have to work to rebuild the image of Syrah, and we're in the early days of that rebuilding."